Geotourism explained - traveling with purpose in South Lake Tahoe
– Jacquie Chandler
Remember the movie 'City Slickers'? Billy Crystal's character pays big bucks to herd cattle on a dude ranch and in the process has a life changing experience. Well, in 2007, I paid to attend a SMG conference on a day off and my life has never been the same since.
Jonathan Tortellot, Director of National Geographic Center for Sustainable Destination (NGCSD), presented a prescriptive strategy for Destination Stewardship designed to alleviate poverty, educate people on sustainability and preserve heritage sites – geotourism.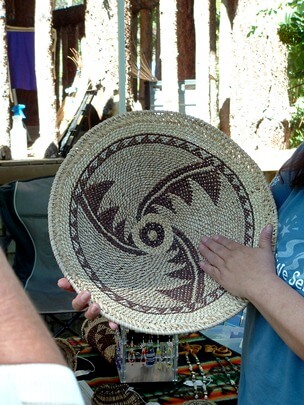 Photo by Penelope Curtis
What is geotourism? Basically, people travel for authentic assets and unique experiences (like City Slickers) and want those assets to be there when they return. Geotourism destinations enrich visitor experience while sustaining and enhancing local art, culture, heritage, environment and local well-being.
This resonated with me, and Jonathan appointed me as the Tahoe geotourism liaison. My mission since then has been to help our region realize its potential using the 12 principles and 4 steps that make this transition possible.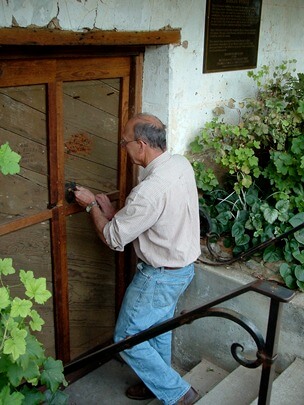 Boeger Winery. Photo by Penelope Curtis
Below are a few of the nuggets of 'gold' I've since discovered in El Dorado County:
Farmers grow food six months out of the year
An organic winery uses only water from the sky and solar power
A 250 room resort saved $500K in one year reducing energy and waste
A hotel runs its fireplace on alcohol
There is much to do and discover – and it's fun! Plus, you are already participating in the visitor's experience just by just being here.
I invite you explore with me. Together, we can make preservation profitable for business, community and the water we all share.
What connects your heart to the Tahoe watershed?
This will set you in motion for Principle 1: Integrity of Place. Stay tuned…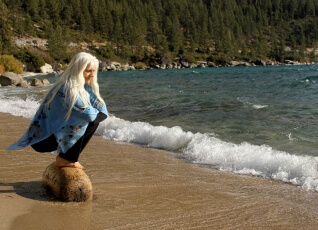 Jacquie Chandler is the Executive Director of www.SustainableTahoe.org. Sustainable Tahoe is the collective vision of cultivating a local conservation economy.