Lake Tahoe has more than its fair share of natural beauty, and when you want to take a piece home with you, stop by some of our favorite art galleries.
Marcus Ashley Fine Art Gallery
Marcus Ashley Fine Art Gallery is known for representing a wide variety of American and international artists. The gallery is home to all types of exquisite fine art, from oil paintings and fine art prints to glass art, sculpture and contemporary pieces that almost defy categorization.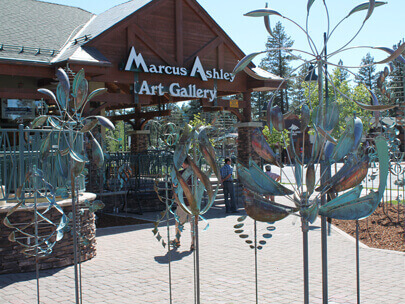 Lyman Whitaker's copper & stainless steel wind sculptures
Photo: Jessica Cunningham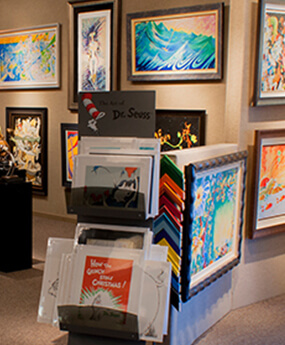 Don't miss all things Dr. Seuss's – from illustrations, to unorthodox taxidermy (psst! It's not all for kids!)
Photo: http://marcusashley.com/
Tahoe Art League Galleries & Art Around Town
The Tahoe Art League operates three galleries in South Lake Tahoe and several Art Around Town locations where the public can view and purchase fine art by our local Lake Tahoe artists. Don't miss the annual Artist Studio Tour, when artists open their studios to the public.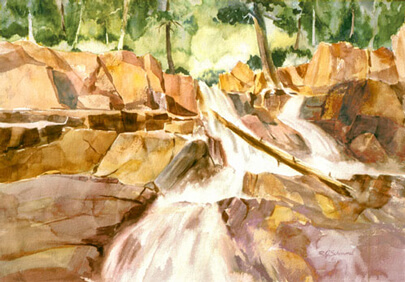 "Glen Alpine Falls II" Robert Schimmel
Pacific Crest Gallery
Located in Heavenly Village, Pacific Crest Gallery offers a spectacular selection of fine art, sculpture, art glass, jewelry, and gifts. From the sublime to the totally "Tahoe," there is truly something for all tastes to be found here.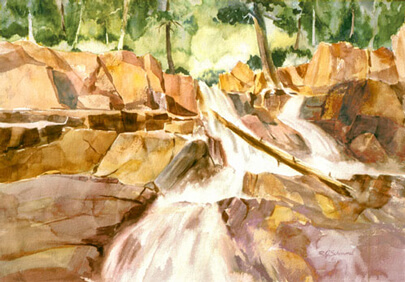 "Heavenly Valley" by Paul Bailey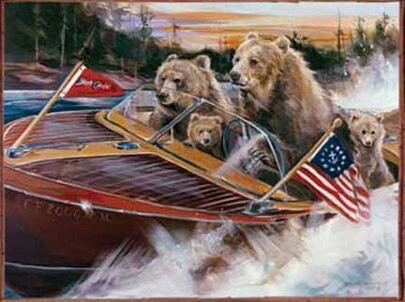 "Bear Craft" by Marilyn Dwyer Mason
Jon Paul Gallery
Photographer, Jon Paul, has owned and operated the Jon Paul Gallery in South Lake Tahoe, California for over 12 years. As one of the few remaining large format landscape photographers in the world, Jon is known for producing some of the most beautiful gallery prints available today. His self- taught style is impeccable, and has earned him an international reputation for being a true master of the craft of photography.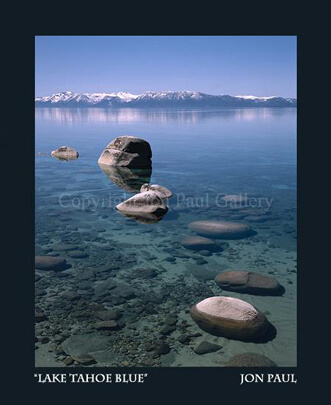 "Lake Tahoe Blue" by Jon Paul
The Haldan Art Gallery at Lake Tahoe Community College
The Haldan Art Gallery's mission is to present rotating exhibitions of both historical and contemporary artists to LTCC students and the community. The goal of each art exhibition is to intrigue, teach, challenge, delight, and in some way, expand gallery visitors' knowledge of art. A variety of instructional tools will accompany each exhibition to enhance the visitors' learning experience. Starting October 3rd, Haldan Gallery will be hosting the beautiful artwork of Phillip Brown.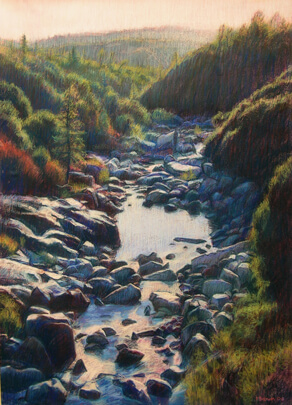 Philip Brown
We always like to learn about local Tahoe artists. Feel free to add your favorites in the comments below!