When John C. Fremont "discovered" Lake Tahoe in 1844, he was really a bit late to the party. Native Americans, specifically ancestors of the Washoe Tribe, had him beat by close to 10,000 years, and probably more. The lake was the center of the Washoe world for centuries providing a bounty of different foods to last the winter, and of course we can see why they chose this beautiful place. The Washoe camped, hunted, fished, and cherished Lake Tahoe, which they considered sacred life-sustaining water.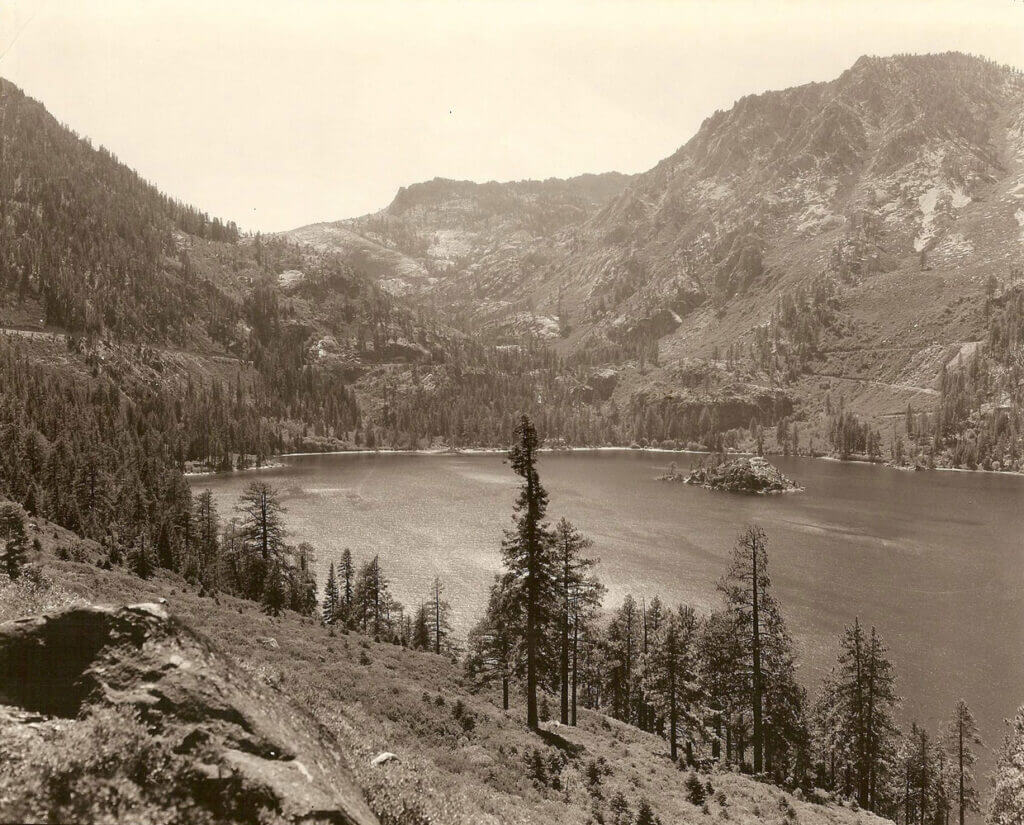 Even the name 'Lake Tahoe' is from the Washoe, or at least it's origin is before we garbled it up. The word 'Tahoe' is the result of a mispronunciation of the first two syllables of the Washoe's word – Da ow a ga – which translates to "edge of the lake." You can consider them the original Tahoe locals, and like us, they enjoyed the lake and its surrounding land for all it had to offer. Meanwhile, Fremont's crew largely ignored what they had stumbled upon for years.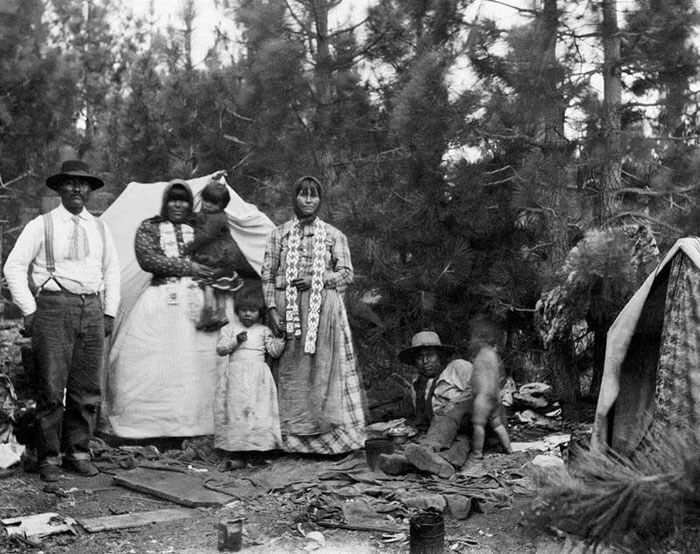 It wasn't until closer to 1859 when explorers returned to Tahoe as the Comstock Lode was discovered in Virginia City, NV. As a result, Tahoe became a hub of a thriving commerce between the silver mines of Virginia City and the Central Pacific Railroad (out toward Truckee). This influx of jobs, people and money brought many good things with it, but also some less favorable. For the duration of the 1860s and the Comstock era, Tahoe experienced large-scale deforestation. At this point it is estimated that 80% of the basin's forests were cleared out, times were changing rapidly.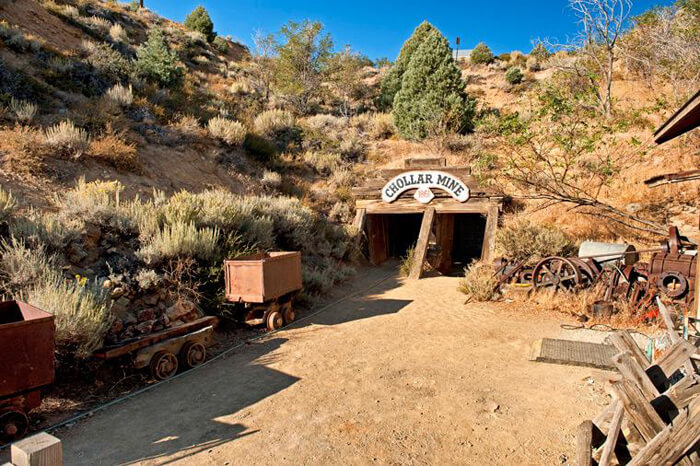 Business was booming, which brought in many different investors, and everyone wanted a piece of the pie. The quest for silver was not slowing down and copious amounts of timber were required to build mine shafts among hotels and other growing developments throughout the lake. It wasn't just silver either; the 1850's marked the height of the California Gold Rush and brought in around 300,000 prospectors alone towards the American River (just past us here in Lake Tahoe), San Francisco and throughout the surrounding areas.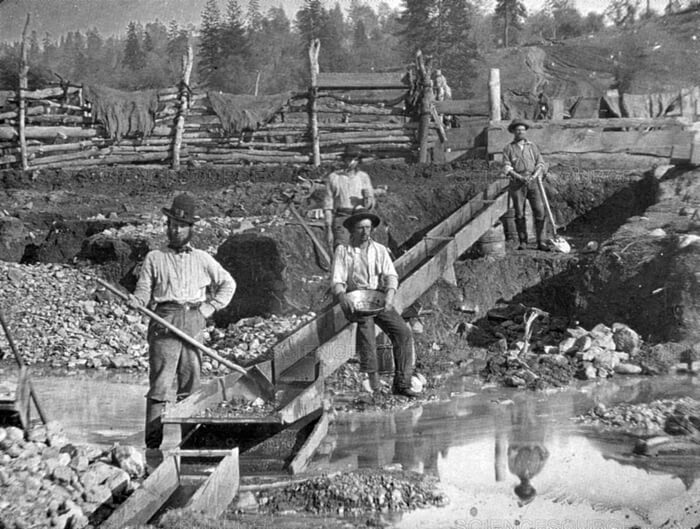 Between mining, stocks, real estate and other enticing new business opportunities, many average men were made into comfortable millionaires. If you weren't trying to cash in on it in some way you were crazy, and California was the place to be. In the midst of it all, this little hidden gem of a lake town had completely transformed from the undisturbed natural treasure it once was. A new era was born, and many Californians were enjoying the flourishing economy, including Lake Tahoe.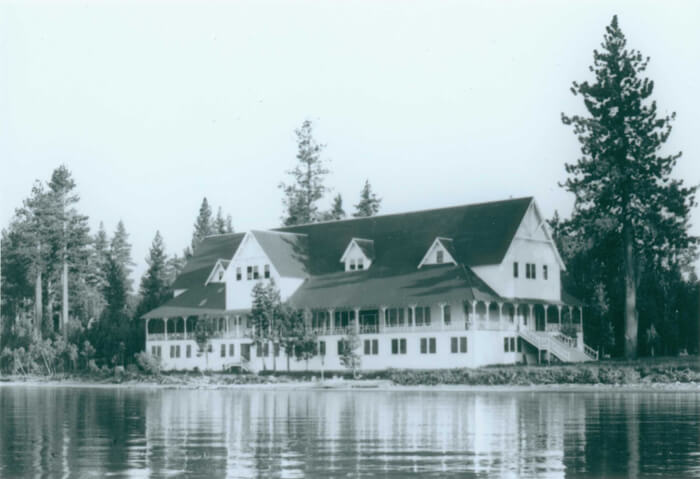 With the arrival of the transcontinental railroad in 1869, the lake became a popular retreat for the wealthy from San Francisco, Sacramento, and Virginia City. Hotels were needed to host this new clientele, and what we now know as the Tallac Historic Site was a key starting point. In 1880, an incredibly successful and fortunate entrepreneur named Elias "Lucky" Baldwin assumed ownership of the Tallac Point House and turned it into a luxurious resort, which also happened to be Lake Tahoe's first casino. He built up an additional luxurious hotel, numerous outbuildings accommodating over 250 wealthy guests, a ballroom, string orchestra, croquet & tennis courts, an opulent promenade, and even offered steamer rides. Lucky was known to enjoy gaming, hosting friends and throwing lavish parties, all the while traveling throughout California acquiring land as he went.
Much can be said about Lucky and how his spirit for business and gaming had such a monumental impact on this same town that we love today, but also the greater California in general. Whether you believe he lived up to his nickname "Lucky" and was particularly fortunate or believe he was a calculated businessman, a combination of the two lead him to great success and ultimately pioneering the development of Lake Tahoe during the late 1800's.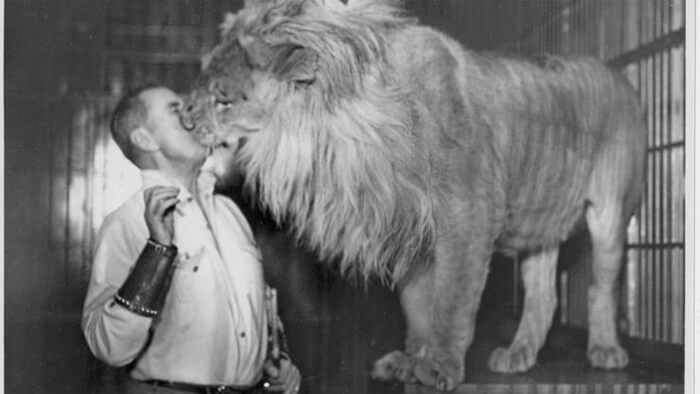 Right around this time, a man named George Whittell Jr. had also taken a liking to Tahoe. Much can be said about Whittell as well, but basically, he was a very wealthy business entrepreneur who inherited an incredible fortune (as many families involved in the silver/gold rush did) and amassed an even greater wealth. During the roaring 1920s, Whittell was also known to be pretty over-the-top when it came to his hobbies and his partying. He was deeply fascinated by new technological advancements of automobiles, airplanes and boats, and he even collected various exotic animals for his own little zoo. He didn't actually inherit his fortune until 1922, at which point he made some wise investments and began plans which lead to acquiring land along Lake Tahoe.
Through business ventures in Nevada in the early 1930s (to avoid the rapidly increasing California taxes), Whittell heard of some property at Lake Tahoe being offered for sale by the Carson & Tahoe Lumber and Fluming Company. With dreams of building casinos at Sand Harbor and Zephyr Cove, Whittell acquired from them over 40,000 acres of land, including more than 25 miles of shoreline. Fast forward to 1939, his magnificent Thunderbird Lodge home was built along with his Thunderbird Yacht to get around the lake.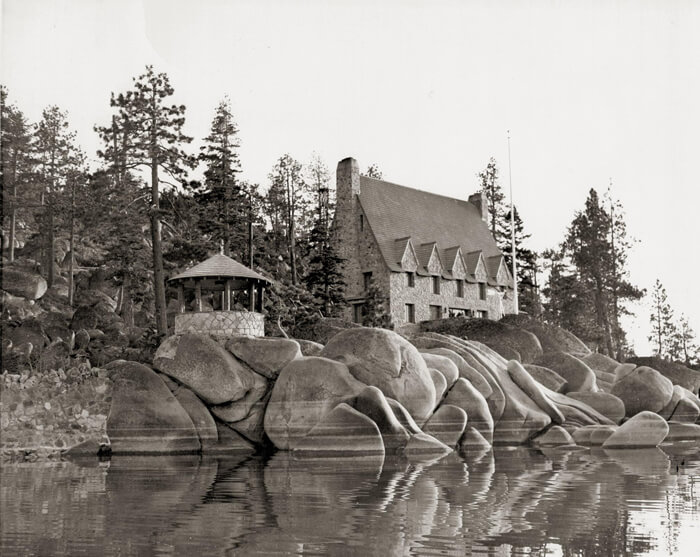 For many years Whittell enjoyed playing with his various toys, partying in privacy and high-stakes gambling in the card house, but as he got older and experienced Tahoe more his ideals for extravagant summer properties and casino resorts faded away. He enjoyed his own privacy and the beauty of Lake Tahoe so much that he abandoned his business plans and refused to sell or build on his land. He found that the miles and miles of secluded forest and shoreline were too precious to develop and held onto this land for three crucial decades. This greatly aided in and slowed down development efforts on the east side of the Lake, and we can still see that it is clearly the least developed part of the lake today because of that.
Originally, Whittell was drawn to Lake Tahoe for business in the natural beauty of the alpine basin, in the end that's what made him too stubborn to tamper with it, and we thank him greatly for that. Many more persons and events have contributed to the Tahoe that we know and love today, but the hopes for this town have for the most part remained the same: to develop a place where we can all work, play and adventure, while also preserving and protecting the natural beauty and resources of this amazing place.