7 Ways to Keep Safe While Outdoors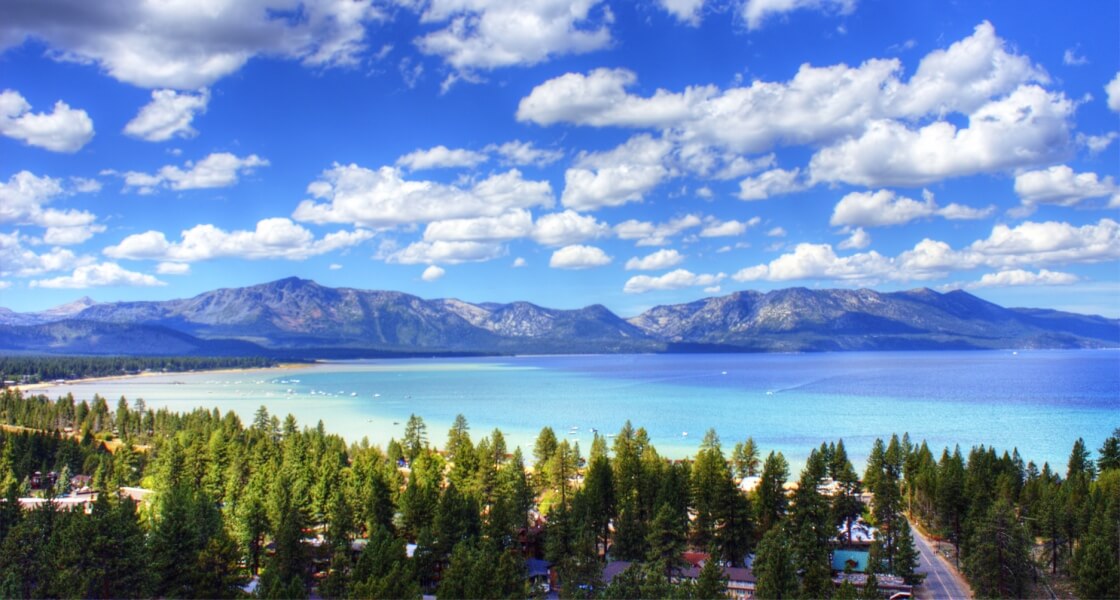 Warm weather is arriving… even if it's in spurts. We can see the light at the end of the tunnel as restrictions begin to ease a bit. Does that mean everything is fully open & gung-ho? Unfortunately, the COVID-19 pandemic has changed our lives. But luckily, the folks at Leave No Trace have created a great set of rules to help us make sure ourselves, our little mountain community, and the natural world stay healthy.
You and Your Outdoor World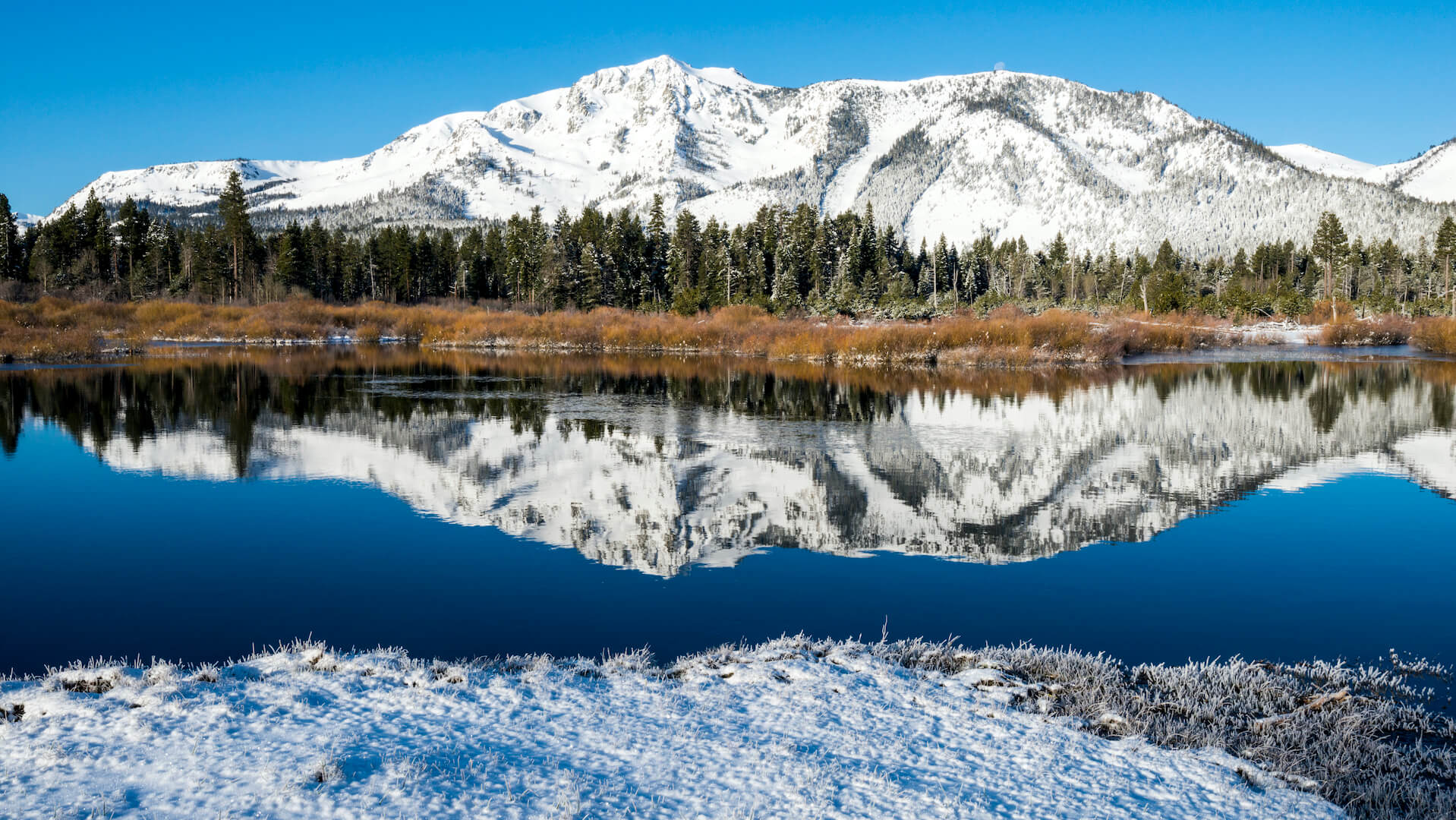 We've been getting a lot of questions like "Is Tahoe open" or "Can I go for a hike or walk outside of my house?" The answers to these questions are still dynamic. Just like checking the weather before you head outside, it's important to pay close attention to what guidance our community is providing. We've created the following page that we try to update as much as possible with news regarding the current COVID-19 restrictions for Lake Tahoe and links to all resource pages that will help you stay informed.
Expect Closures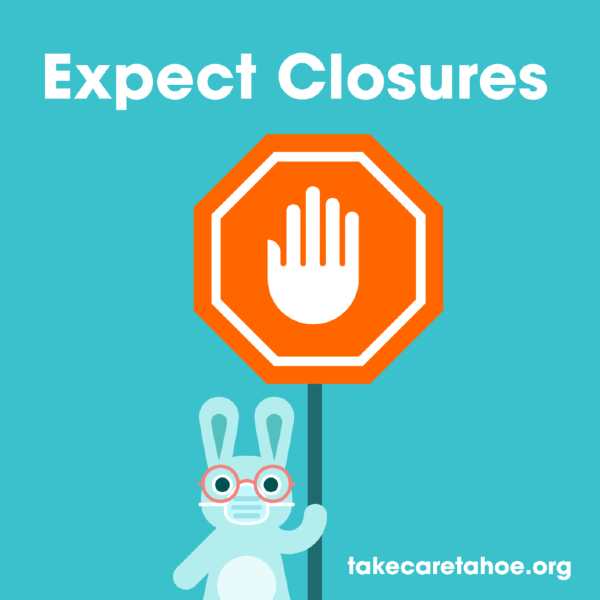 As many of you have been through a Sierra winter storm know, closures are part of the mountain environment even during our normal periods. A lot of the normal summer services you'd expect at trailheads or parks such as public bathrooms, trash pickup, and parking may not be available. Bring your own sanitizer, extra food, water and have a backup plan. With that being said, if you're thinking of heading out of your house, be sure to verify the spot your planning to visit is open before you leave. To get the latest up-to-date opening and closure information, visit the following USFS & public lands website: www.fs.usda.gov/main/ltbmu/home
Pack Out Your Trash

One thing to keep in mind even when the trails and parks are open is most likely the staff will be limited. That means the trash will not be emptied as often. So, give nature a helping hand and take the trash you created home with you where you can throw it away in your own trash can.
Avoid Times & Places Of High Use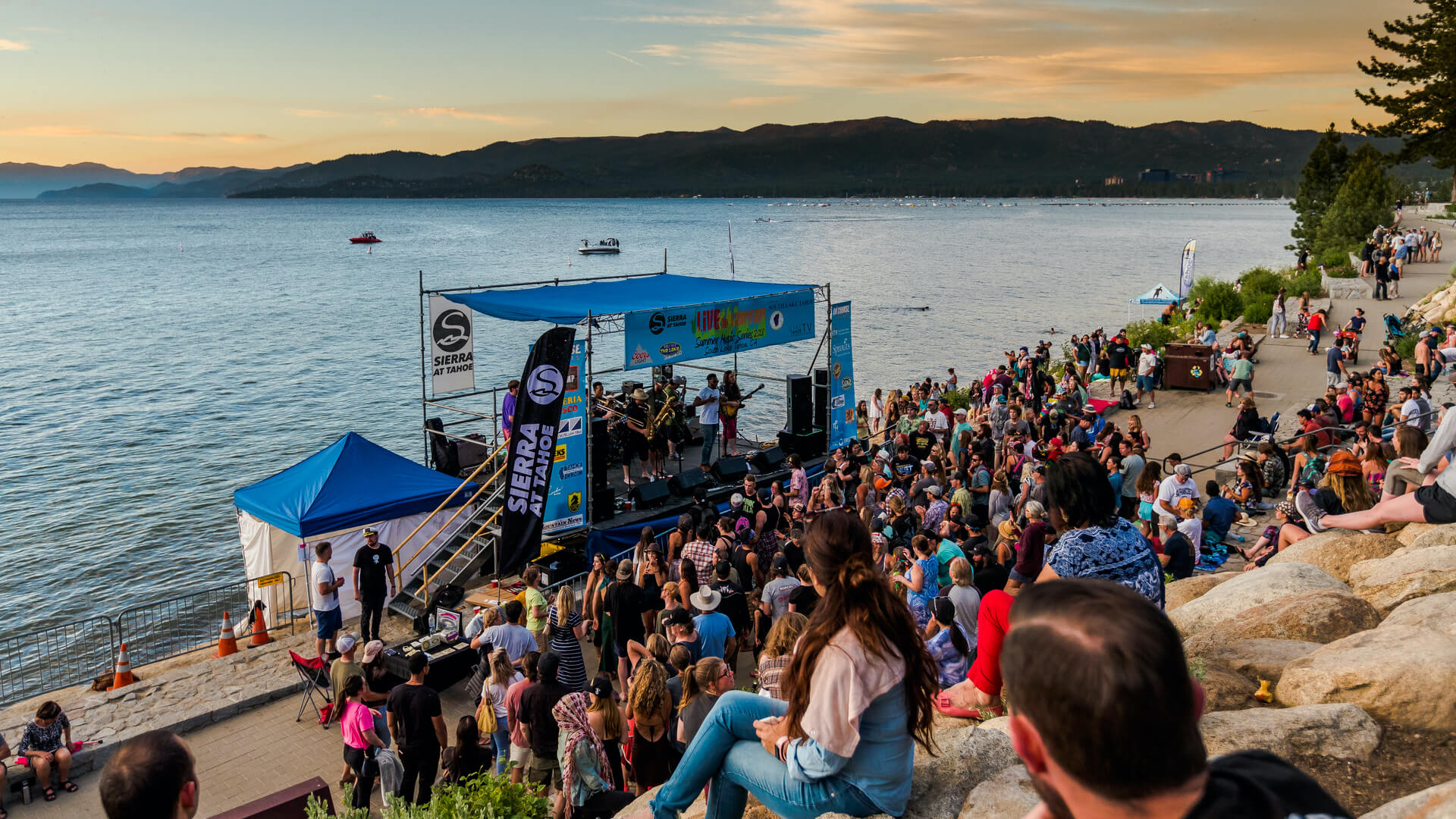 This might be the most important one on the list. Wherever you go, be sure to avoid crowded parks, trails, or beaches. If you see a long line of cars, head somewhere else that has fewer people or modify your plans. For example, if you plan a trip to Emerald Bay or Pope Beach between 10 am and 1 pm on a Saturday, you're most likely out of luck. Either go early or pick an alternative that might have smaller crowds.
Proceed With Caution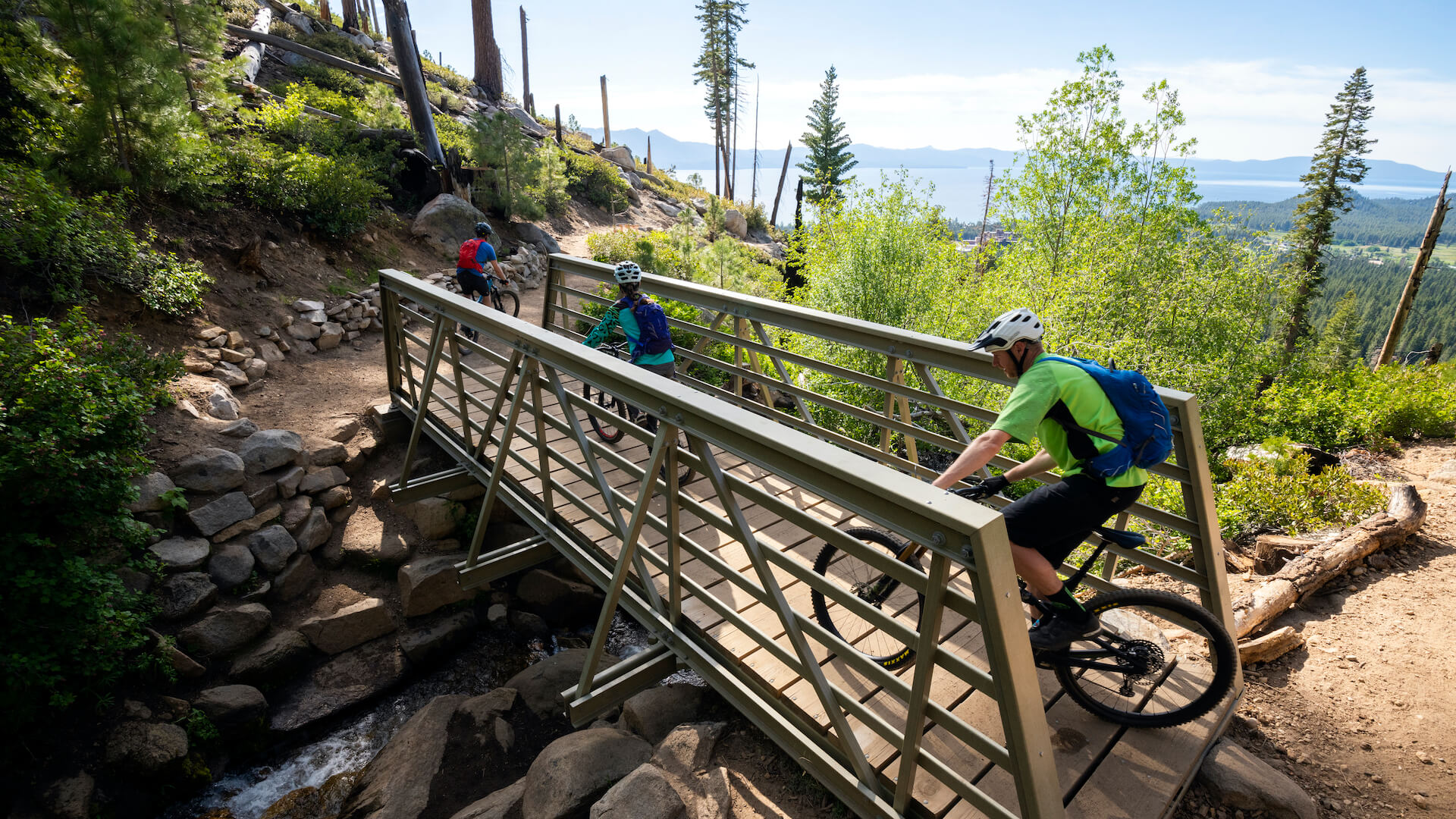 First-time mountain biking? A novice at kayaking? This is not the time to get extreme or get after it. Keep it mellow and pick an adventure that you've done before or try a mellower variation like Powerline for biking. The first responders and healthcare workers are on the front lines and therefore let's do them a favor and not put them in harm's way as well. They've got enough to worry about right now.
Don't Forget The Leave No Trace 7 Principles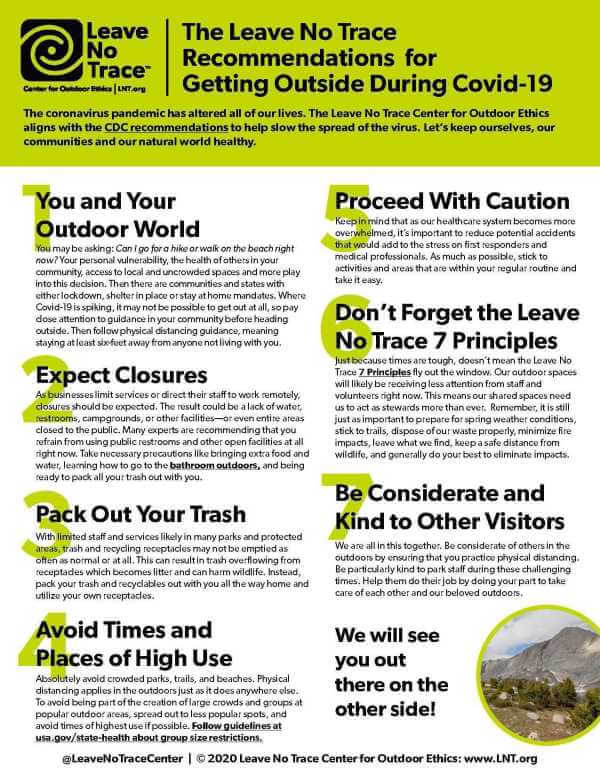 Times are changing, but it doesn't mean all the current rules should go out the window. As soon as you step out the door, be sure to apply the 7 principles from your backyard to an excursion on the Tahoe Rim Trail. From disposing of trash properly to leaving what you find, make sure nature stays the way it's intended to be… natural.
Be Considerate And Kind To Others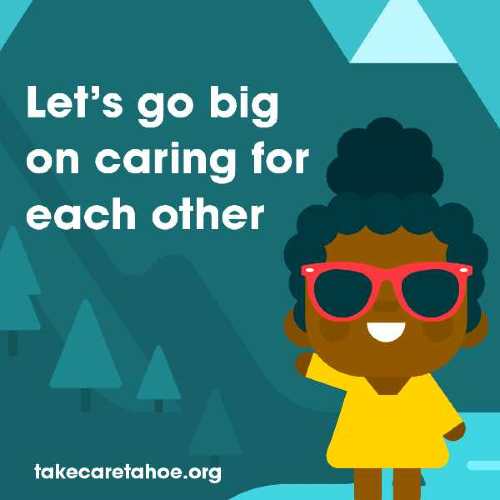 When you do see someone enjoying the outdoors as well, be kind, and give them their distance. Also, any of the employees that are working out there, be especially kind to them. They have more work to do and fewer people to help. So, be more courteous and follow the rules above.
We're all stressed out and a bit on edge. It's ok to say "hi" out there. Just be sure to give each other their social distance. Again, thank you for helping keep our mountain community healthy.

Check out Lake Tahoe on Instagram