Wedding Venues
California
Valhalla at Lake Tahoe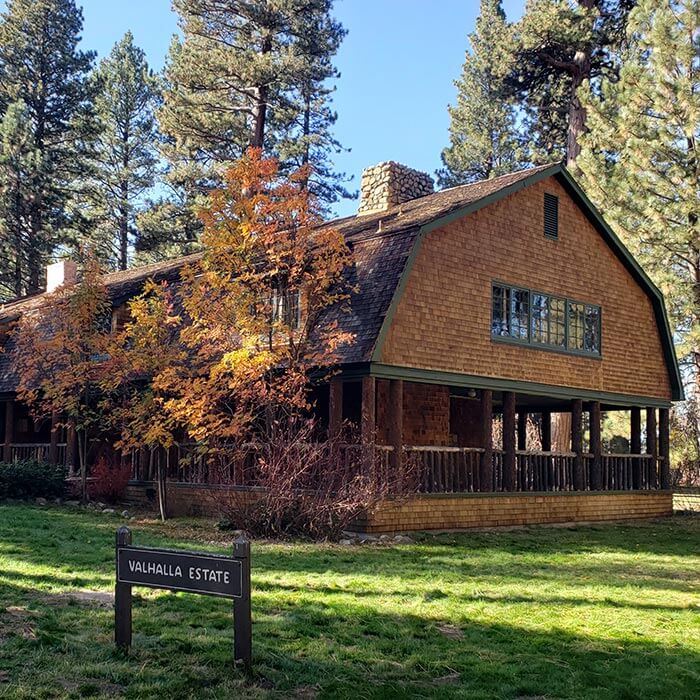 The name "Valhalla" was taken from the Norse Myths of the Viking's Heavenly Place. Valhalla, the name of the great hall of the Viking after life, provided an apt description of the Heller residence, which features a vaulted central living area surrounded by a horseshoe balcony, all of massive timber, and a forty foot stone fireplace, sufficient in size to accommodate several dozen people.
Built in 1924, this historic, beautifully detailed wood and stone hall includes a wrap-around, lodge pole pine porch that is perfect for cocktails or outdoor dining with gorgeous views of the lake. The Grand Hall also features hardwood floors and French doors opening onto the porch and grand lawn. The massive 20-foot tall stone fireplace and walk-in hearth is the perfect backdrop for your guests to gaze upon as they enjoy your special event.
Summer highlights include Valhalla Festival of Arts and Music or Valhalla's Renaissance Festival.
The idea behind Valhalla is to preserve Lake Tahoe's heritage through art, music, and theatre.
Valhalla at Lake Tahoe
1 Valhalla Rd. (Tallac Historic Site), South Lake Tahoe, CA 96150