Wedding Venues
Attraction
Flatstick Pub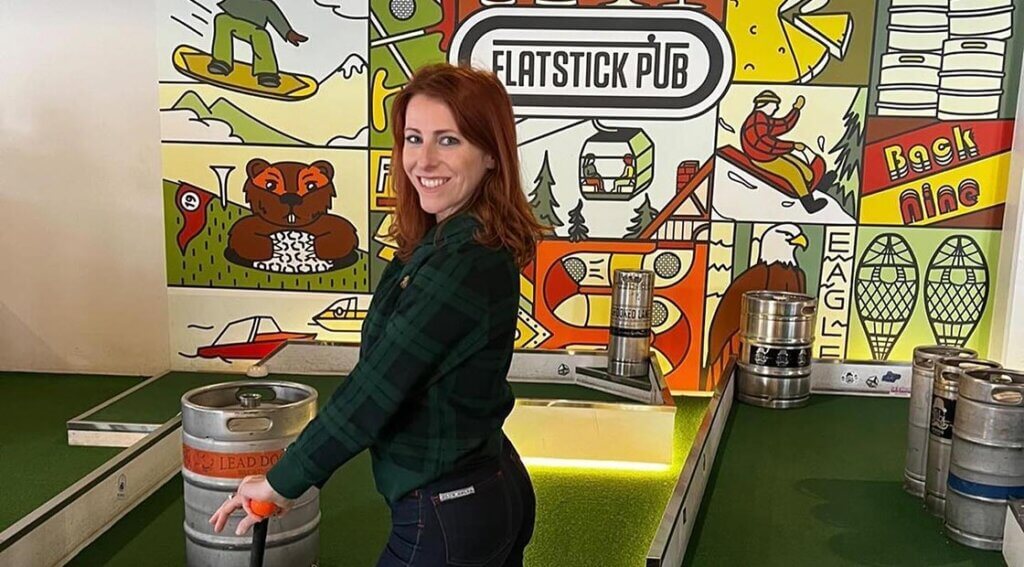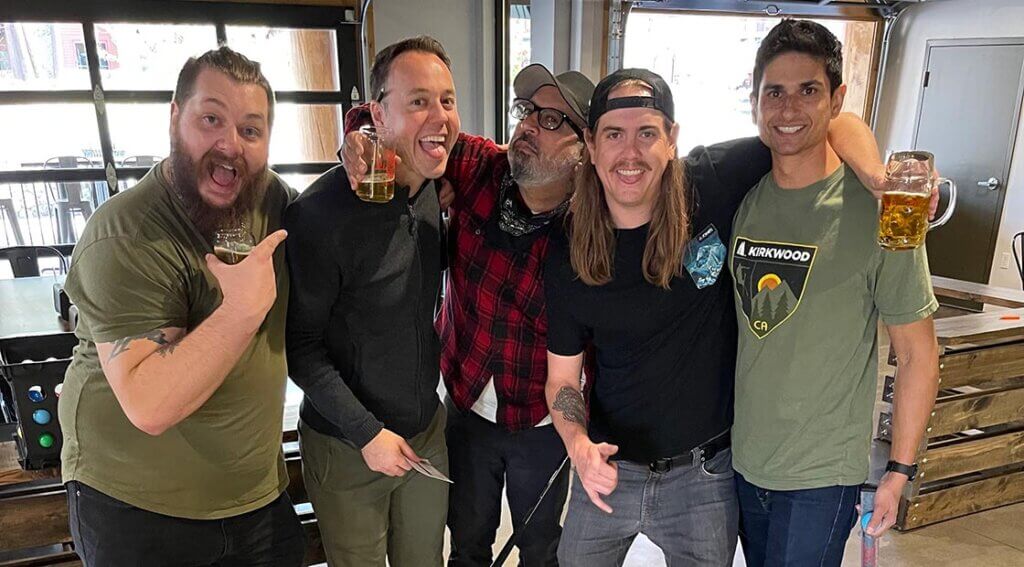 Flatstick Pub is a family-owned and operated indoor mini-golf bar and restaurant. Our golf courses are intuitively created with both pros and novices in mind. If you're new to the game, don't worry you'll have a GREAT time. 
Tahoe's only indoor minigolf bar, Flatstick Pub, aims to please the palates of locals and tourists by launching its new Mexican street food menu. 
Offering a 9-hole mini golf course, a full bar with an extensive local tap list, and a proprietary golf-inspired game called Duffleboard™, Flatstick Pub has reinvented its restaurant offerings to provide delicious street tacos, fresh salads, soups, and burritos. Longtime Flatsitck fans can rest assured that their famous nachos will still be available alongside the new offerings.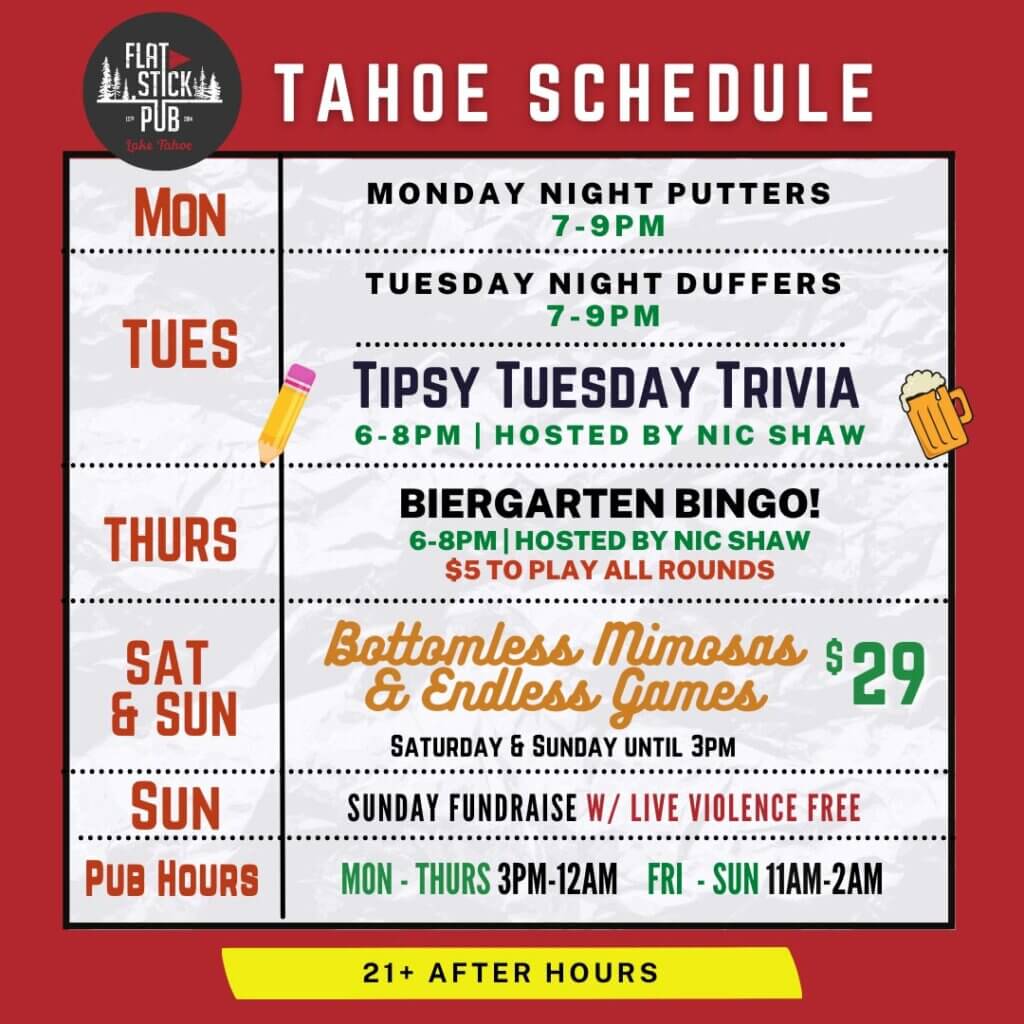 While a refresh of Tahoe's menu, the Flatstick crew is well-versed in Mexican street food due to the popularity of its Sacramento location, which opened to great success and fanfare in 2019. This menu update will bring Sacramento's most popular menu items to Tahoe to streamline pub operations as well as offer better catering solutions for Lake Tahoe event clients. 
Flatstick Pub's Tahoe menu was honored by many accolades during its first year in business, being voted "Best Restaurant in Lake Tahoe" by TripAdvisor and winning 2nd place for "Best New Restaurant" by Tahoe Tribune's Best of Tahoe. This menu revamp will surely please Tahoe locals and tourists with menu items starting at $4.00. 
We pride ourselves on our commitment to locally sourcing our ingredients, specifically our beer. You'll ONLY find local beer on our drafts.
With interactive games, drinks and great food, Flatstick Pub is the perfect place to bring a first date, reconnect with the buddies, hang with the family or host a holiday or corporate party.
We have 32 tap handles only serving up local beer, wine, and draft cocktails. Our menu uses local produce and ingredients as often as possible!
We were created with adults in mind, but allow all ages before 6 pm. With 9,000 sqft and rentable party space, we're the perfect venue for team-building events, birthday parties, or friendly gatherings. We offer lifetime memberships (at all Flatstick locations) that give the member unlimited golf and games for life as well as invites to member's only events and other great benefits.
Sunday FundRaise: Each month we partner with a local charity and donate $1 from every beer and game of golf to that charity every Sunday of that month.
Memberships: Our lifetime memberships are $95.
---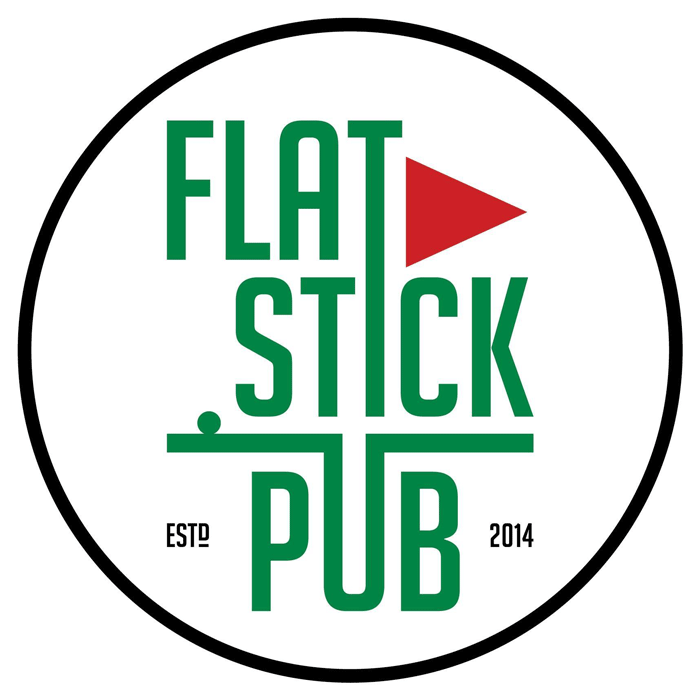 Are you hosting a holiday party this year? We book up quickly during the holidays and wanted to make sure you know about the Flatstick Pub.
We are all about creating a fun and interactive atmosphere for our guests to connect and have a great time together. With so many options for delicious drinks, food, and games, we are the perfect location to host a unique and fun team-building experience for your company. Our pub can accommodate parties from 10 to 300 people while still following all local health and safety protocols.
If you have any questions, please feel free to email Anna Sargent at anna@tipsyputt.com. Ready to book? Check out the event brochure or head to www.tipsyputt.com to start planning your Par-Tee!
Flatstick Pub
4101 Lake Tahoe Blvd #101, South Lake Tahoe, CA 96150