Professional Sculptor!
Offering Fine Art Curving and Ice Sculpting Since 2008.
Robertino Ferro was born in Ensenada, Mexico, and raised primarily in southern California (Temecula). In 2000 Tino received a Bachelor of Arts in Environmental Design which covered interior and exterior perspectives in architecture and landscape design at San Diego State University. Tino decided to pursue his truest passion, "Sculpture," committing to "the road less traveled." Along the way, he was moved by the world he saw through the eyes of architecture. He is also strongly influenced by his many underwater explorations and the beauty and passions of mortals and mountains. These explorations have brought him in contact with precious materials, people, and invaluable foresight. Forms in nature have inspired him to create… to sculpt.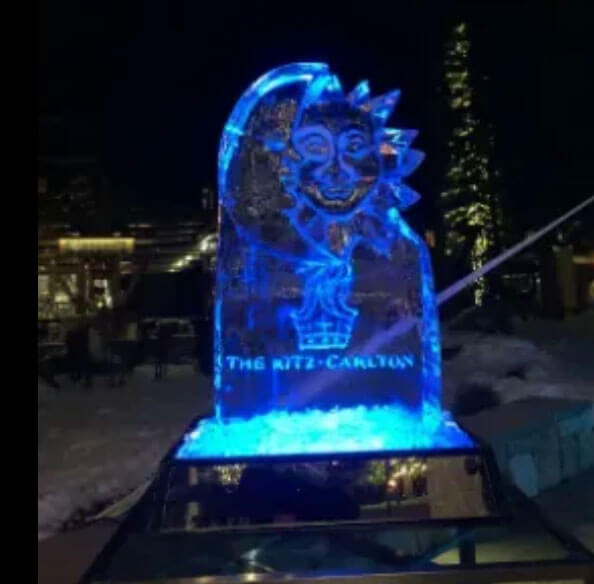 Read Our Testimonials
"Tino is the Henry Moore for the 21st Century. He uses eternal materials and produces flawless art. In our lifetime, we may not see a finer or more proficient sculptor. Simply put, buy whatever he creates."
– Sim Barhoum, Professor, San Diego State, and Independent Appraiser
"Thanks for all your artistic endeavors. We certainly are enjoying your sculpture and received numerous compliments. We hope that 2008 is a breakthrough year for you. Wishing you great success."
– Phil Freeman, Engineer
"Tino comes highly recommended. He is very professional, and his work is outstanding, with excellent craftsmanship. Very honest"
– Sabrina Oviedo, Vice President, Fountains Unique
Cut and Chiseled
PO Box 88, Markleeville, CA 96120