David Walley's Hot Springs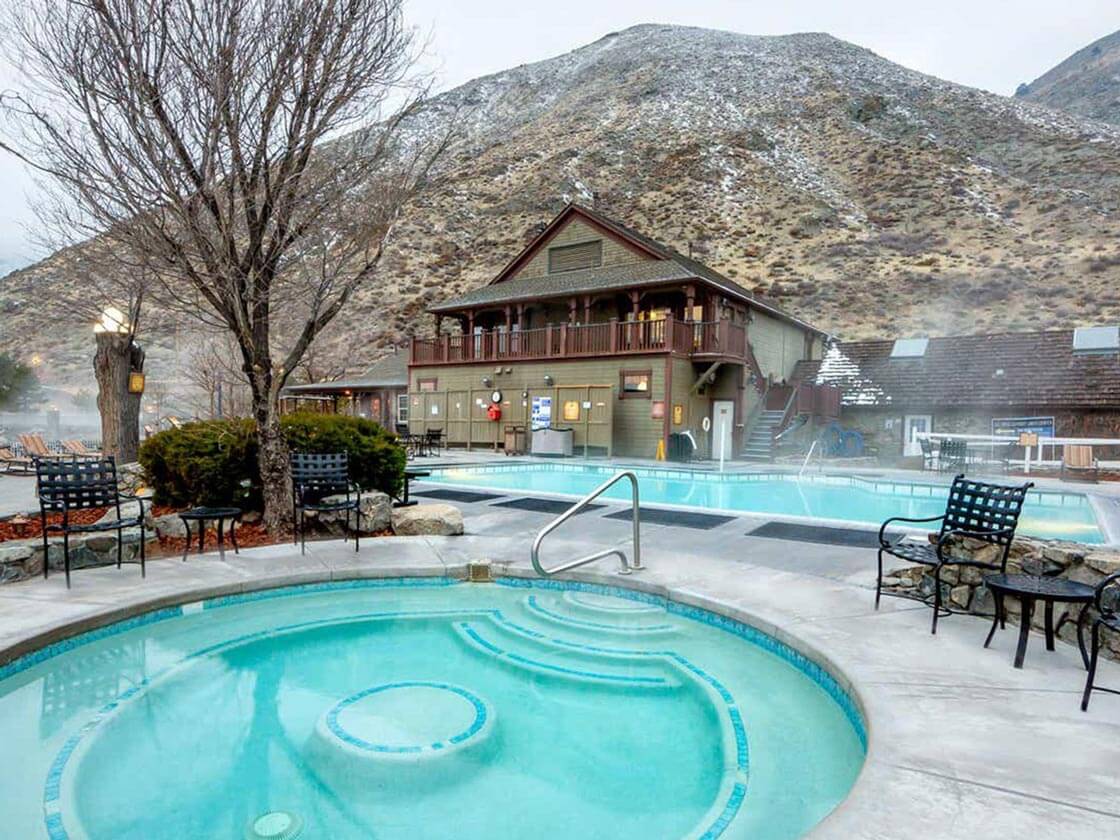 Surrounded by picturesque views of the Sierra Nevada Mountains and set only 18 miles from South Lake Tahoe, David Walley's Hot Springs Resort & Spa is a year-round retreat offering the perfect getaway for all ages. Relax in the on-site hot springs mineral pools, enjoy a spa treatment, splash around in the swimming pool or take a scenic drive through the mountains for area skiing, casinos and more.
1862 David Walley's Hot Springs Resort & Spa offers you a rare opportunity to indulge yourself in the mineral-rich hot springs that mother nature herself thrives in. Our hot springs have been known around the world for their healing powers for almost 150 years. Come and refresh, relax and reconnect.
Hours: 7am-10pm daily. Reservations: (775) 782-8155. Reservations are not needed for the Hot Spring day use. Reservations for treatments are recommended 24-48 hours in advance.
Amenities:
Seven mineral soaking tubs ranging from 100°-104° Freshwater relaxation pool heated to approximately 85°Men's and women's steam room and sauna. Fitness room. $55 per adult 7:00 am – 10:00 pm. Please check pricing as it may have changed. Website.
This resort is close to many recreational and entertainment hotspots such as Lake Tahoe, Carson City and Reno. Whether you enjoy winter or summer activities, David Walley's Hot Springs Resort is the perfect choice for your relaxing accommodations.
David Walley's Hot Springs
2001 Foothill Rd, Gardnerville, NV 89460