Things to Do in California With Kids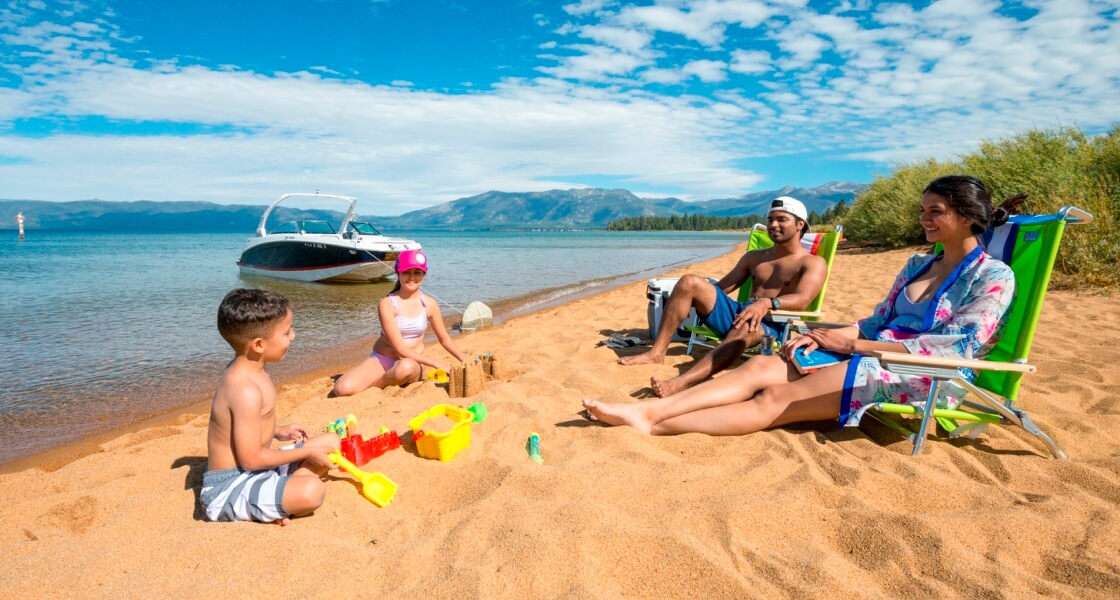 Lake Tahoe's adventures are everyone's favorite! Check out our top things to do in California with kids
Where to stay in Tahoe with kids
Two terrific spots to land with your kids are Forest Suites Resort and Hotel Azure. Both have attributes that are family-friendly. They are reasonably priced, have suites with more than one bedroom, kitchens and most importantly to kids, swimming pools! Swimming, whether it's in a pool or in Lake Tahoe, is definitely one of the best things to do in California with kids.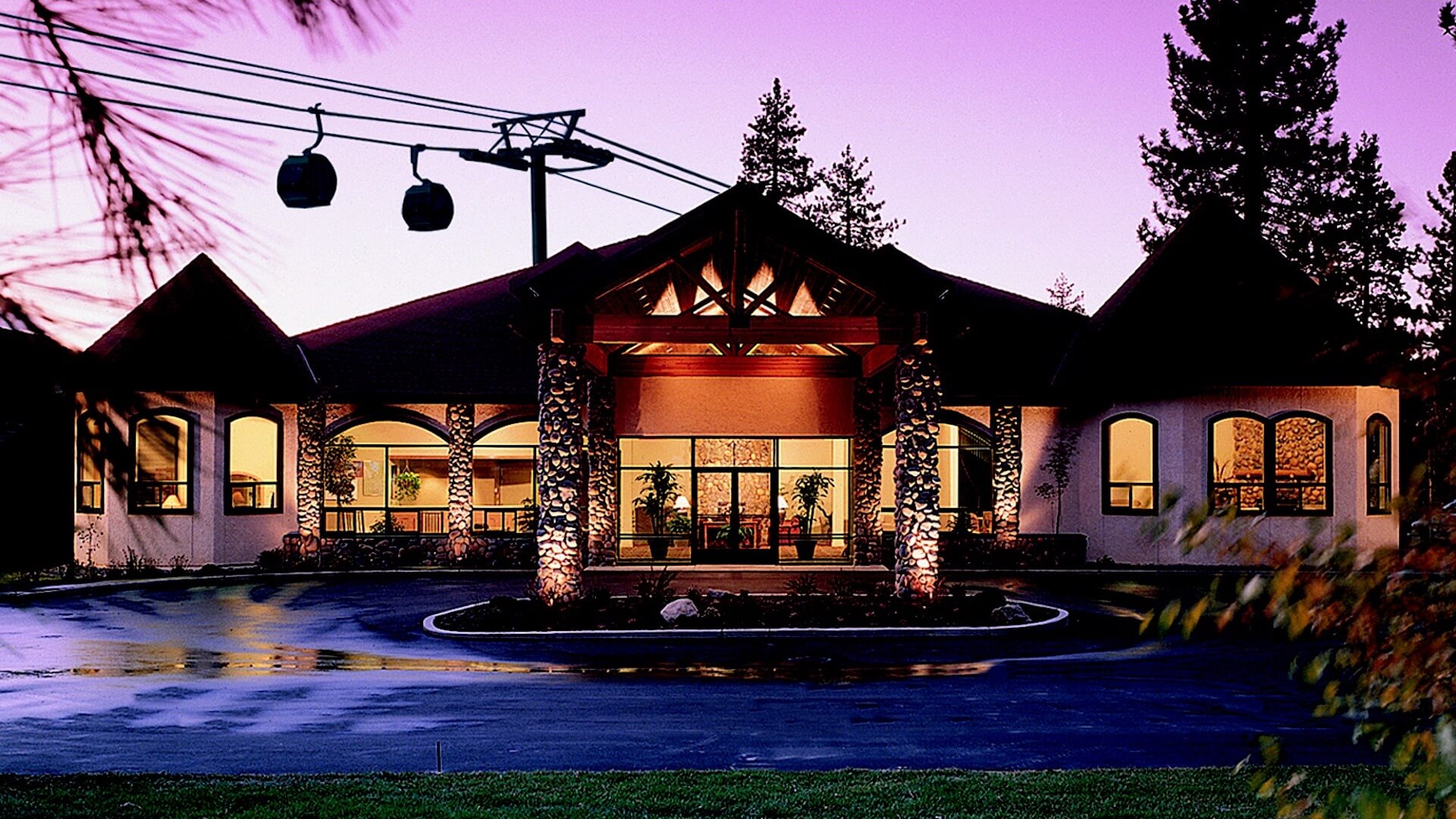 Forest Suites is located across the street from Heavenly Village and provides access to dining, shopping, an eight-plex theater, and the Heavenly Gondola for access to all the family fun at Heavenly's Epic Discovery. Forest Suites is 5 blocks away from family-friendly beaches like Lakeside Marina and Lakeside Beach.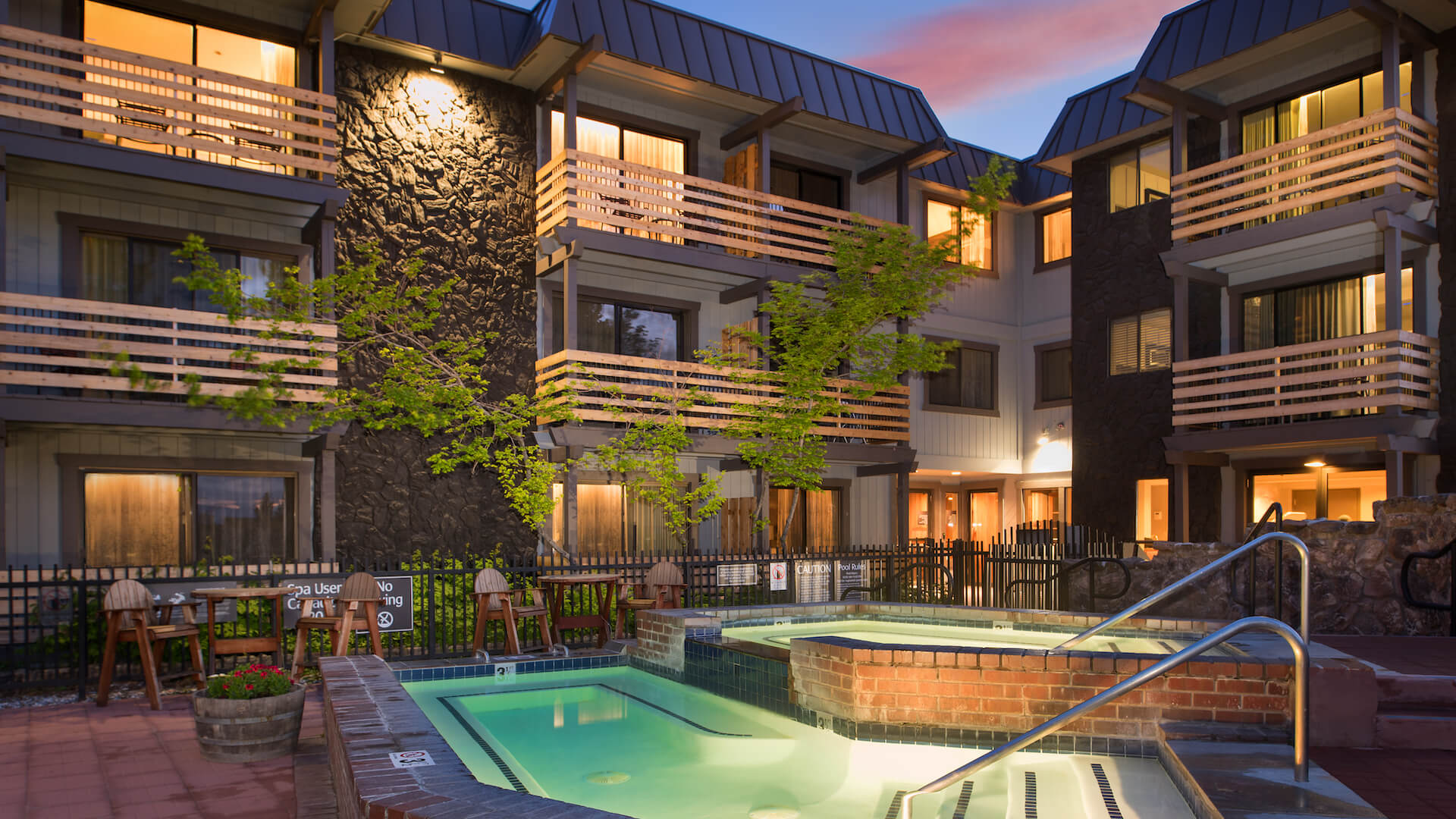 Hotel Azure is centrally located in South Lake Tahoe and across the street from El Dorado Beach. Kid-friendly rentals like peddle boats, kayaks, and SUP's are available. Two-seat kayaks make getting toddlers on the lake safely a breeze. Hotel Azure has bicycles available to guests and there are several bike-friendly areas to ride. Hotel Azure is also close to the South Lake Tahoe Recreation Center, Ice Arena, and library. Aloha Ice Cream and Freshies Tahoe are next to the property so you can indulge in local food and treats after a day of family fun.
Beach Time is one of the top things to do with toddlers in California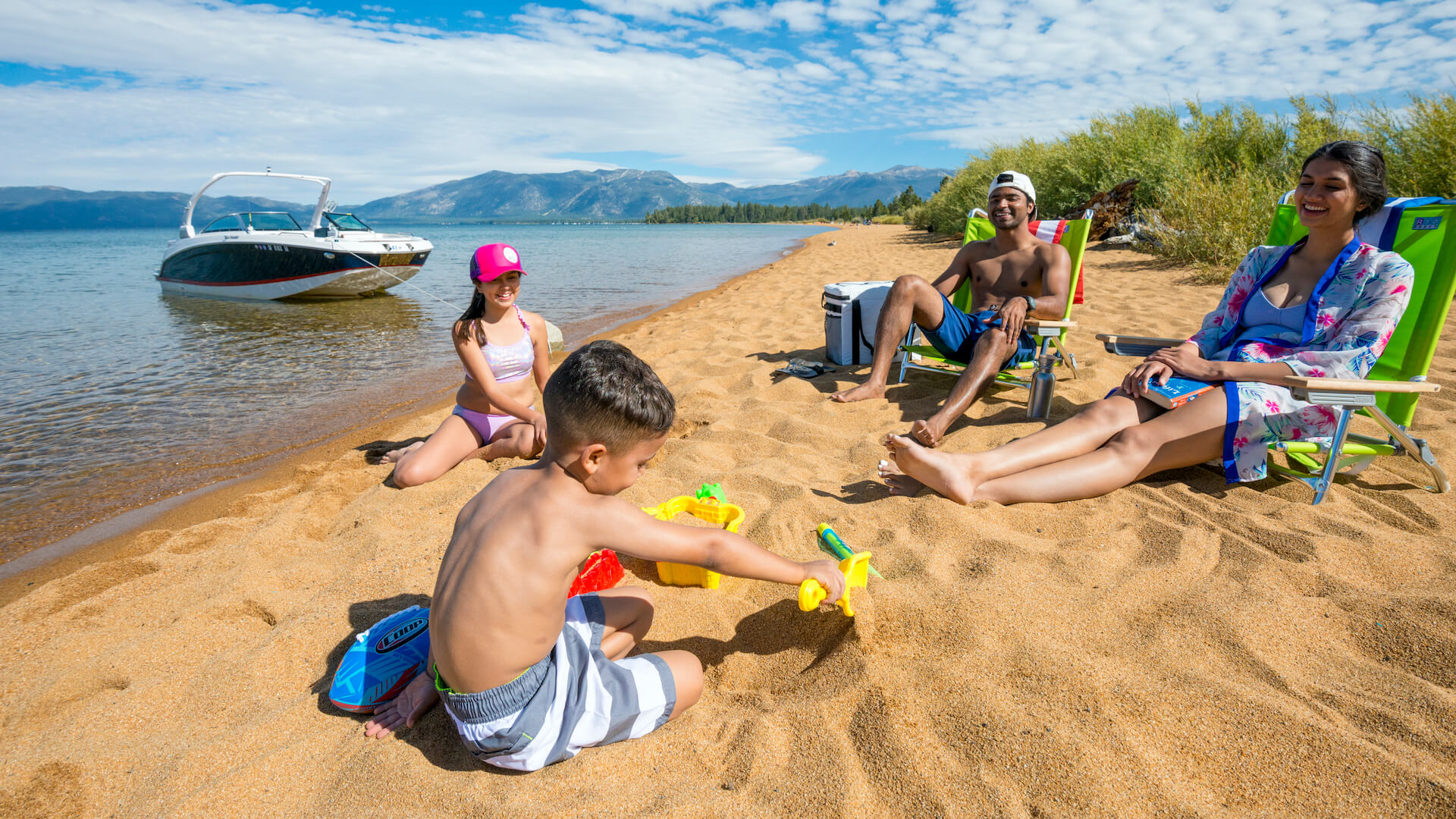 A genuine piece of Americana and one of the best things to do in California with kids is packing up the family and water toys, loading the cooler with goodies, and heading to the beach. Lake Tahoe has your family's beach visit covered with two well-known, large, sandy beach areas to choose from. Pope Beach and Baldwin Beach are known for their long stretches of inviting sand along Lake Tahoe with beautiful views of the surrounding Sierra, making them great things to do with toddlers in California. A small carload fee is charged at these beaches, but it's well worth it. There are maintained toilets plus some food and water toy concessions. Both beaches offer safe swimming and water play areas that older children, as well as toddlers, will enjoy and the sand beckons toddlers to excavate and build castles. There's plenty of room to spread out for social distancing, too. Since these beaches are well known, it's important to get to them early if you want to find a spot to flop on. Please remember to pack-out all you pack-in. Be sure to check beach websites for details before arriving and know that on weekends there is often a line of cars waiting to enter.
See the Kid-Friendly Side of the South Shore of Lake Tahoe… on Two Wheels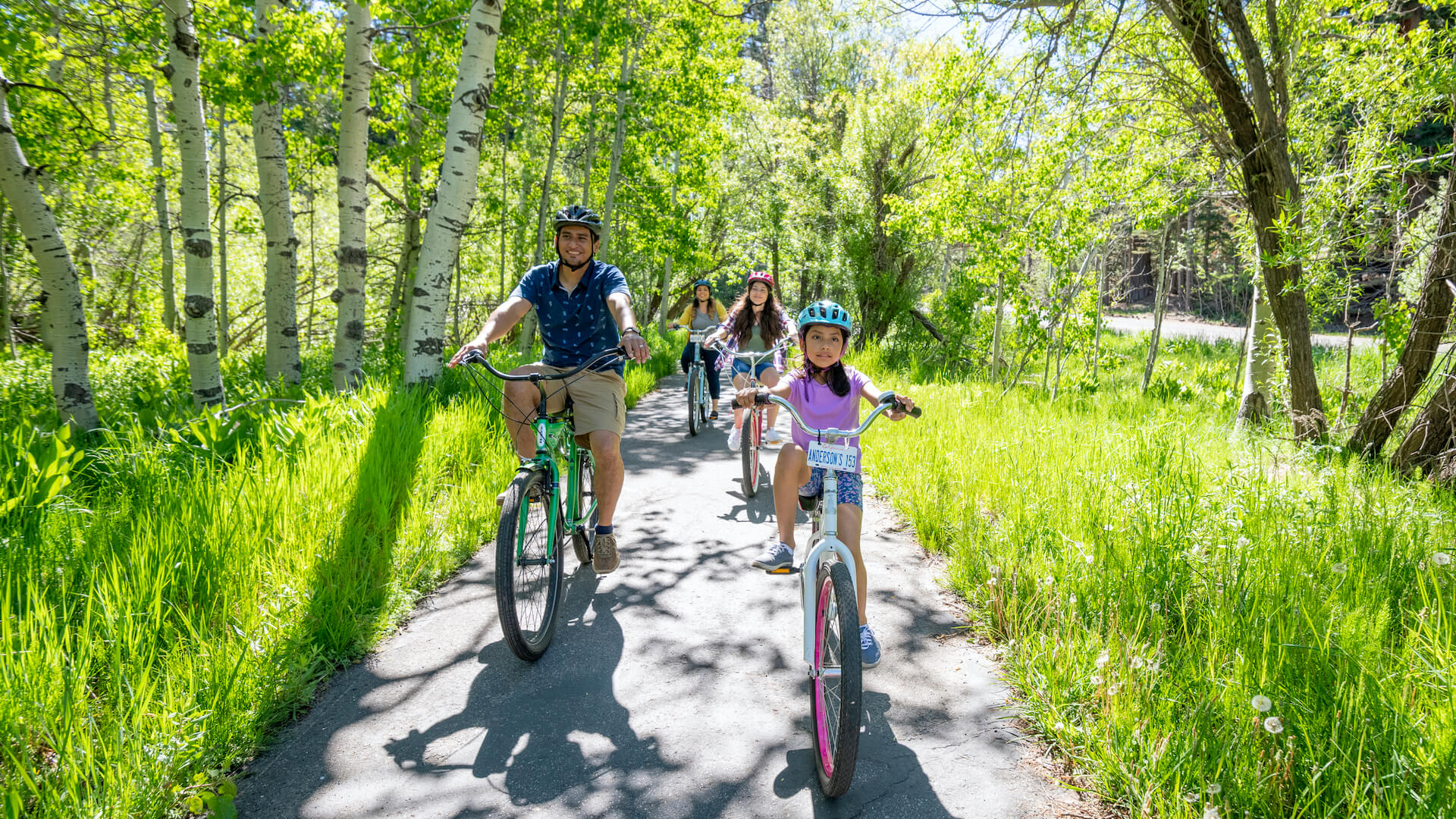 The Pope-Baldwin Bike Trail travels parallel to Hwy 89. It is mostly flat and family-friendly, making it one of the best things to do in California with kids. It connects to Pope Beach, Camp Richardson, and Baldwin Beach. South Shore Bikes is not only a full-service bike shop for any bike repairs you may need, but they have bike rentals, too. It's near the bike trail. If your family needs to rent bicycles, Anderson's Bike Rental, located at the start of the bike path is the "go-to" rental shop. They have a large fleet that includes kid bikes, plus bike trailers to haul toddlers and babies. E-bikes are available for those that want a less strenuous peddle experience. Anderson's is a South Shore institution. It is family operated and has been in the same location for forty years.
Walking in Nature with the Kids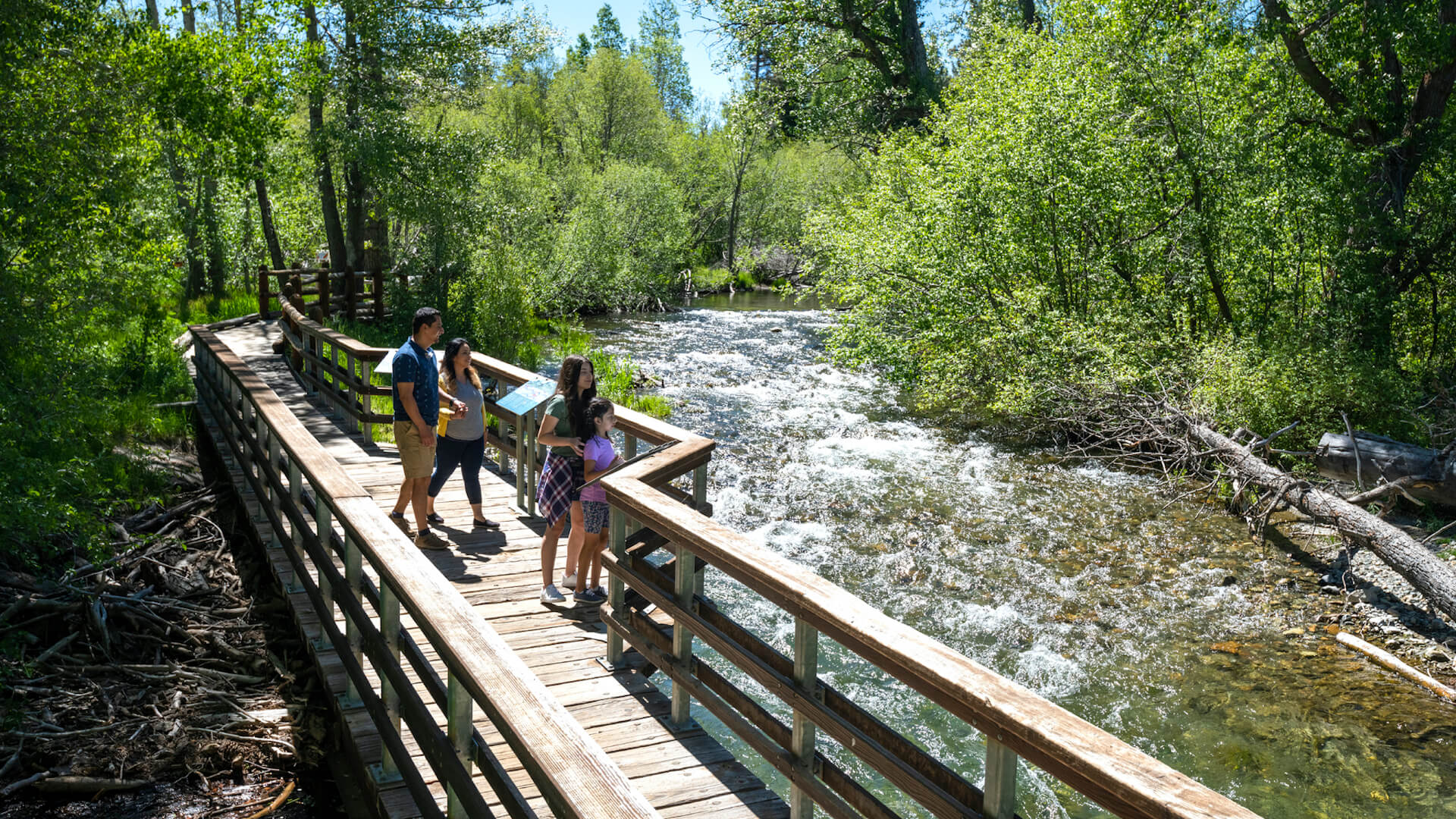 One can find a nature walk in just about every section of Lake Tahoe, but one that's sure to delight children and the whole family is the Taylor Creek USFS Visitor Center stream profile walk. There's a good amount of free parking and much of the walk travels along the Taylor Creek and through adjacent meadowland. There are educational signs along the way that explain what one is seeing and its background. Walking through the stream profile offers the opportunity to be "in Taylor Creek" and see the fish that are native to the region. Depending on time of year and time of day, one can see waterfowl like mergansers, beavers, bald eagles, and Kokanee salmon (in the fall). Strollers fit on the trail, but on weekends the area can be very crowded and a pack might be a better way to transport smaller children.