The Crossing at Tahoe Valley

Located at the gateway of South Lake Tahoe – the intersection of Highways 50 and 89 – The Crossing at Tahoe Valley is South Lake Tahoe's premiere lifestyle center offering an array of shopping, wellness and dining options for locals and visitors alike. Home to South Lake Tahoe's most successfully locally owned business, trusted national brands and delicious dining experiences. Whether you are running a quick errand, seeking a calming yoga class or enjoying a meal and drinks with friends, The Crossing has it all.
The Crossing is the gathering place for residents and visitors to South Lake to shop, eat and enjoy the amazing lifestyle that makes Lake Tahoe so special. The goal of is to draw inspiration from the qualities that make the Tahoe Valley unique and to ensure those are represented in the businesses that are strategically selected to be a part of this special project.
Check out The Crossing at Tahoe Valley (The Y) Virtually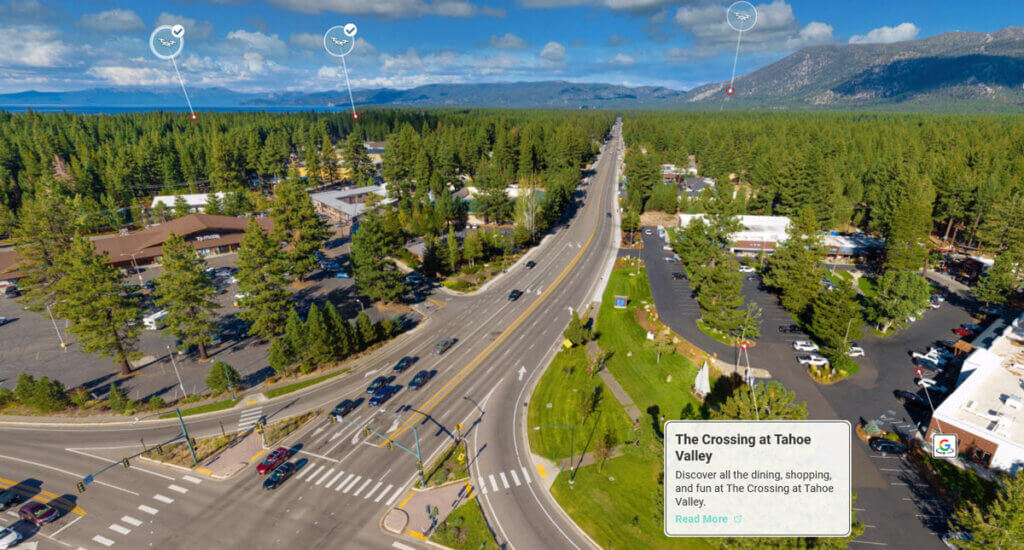 Check out the "Y" area virtually
THe "Y" area of South Lake Tahoe is at the intersection of Highway 50 and Highway 89. The intersection forms a "Y". There are multiple restaurants and stores for your enjoyment.
Explore the "y" area virtually
The Crossing at Tahoe Valley
2012 Lake Tahoe Blvd, South Lake Tahoe, CA 96150