The Best Las Vegas to Lake Tahoe Road Trip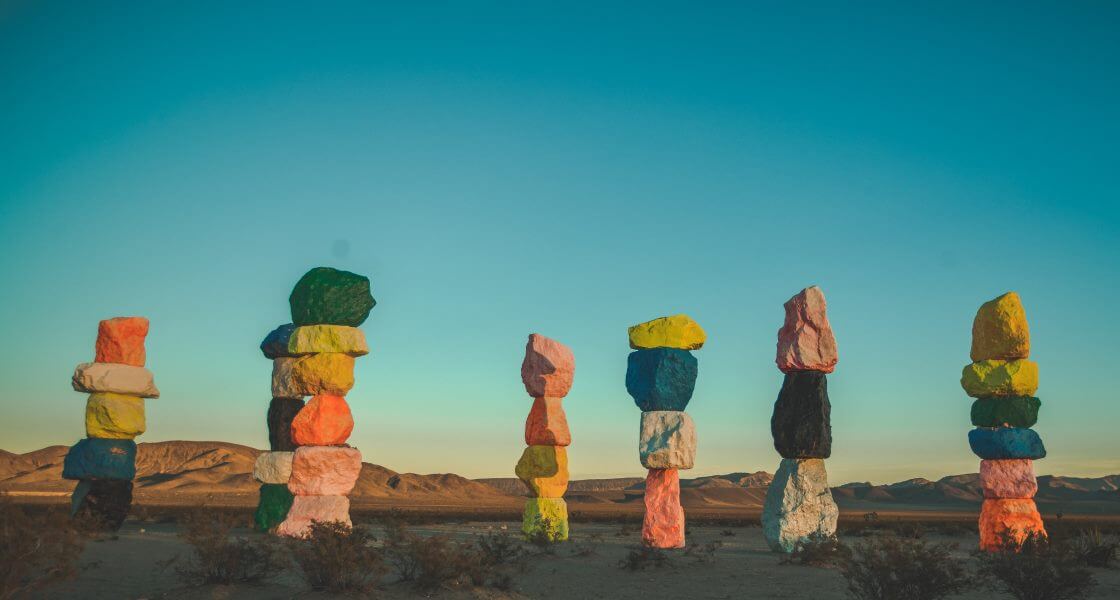 Vegas temps are smoldering, and Lake Tahoe's refreshing turquoise waters are beckoning. It's time to hop in the car, crank the AC and hit Interstate 95 for a Las Vegas to Lake Tahoe road trip!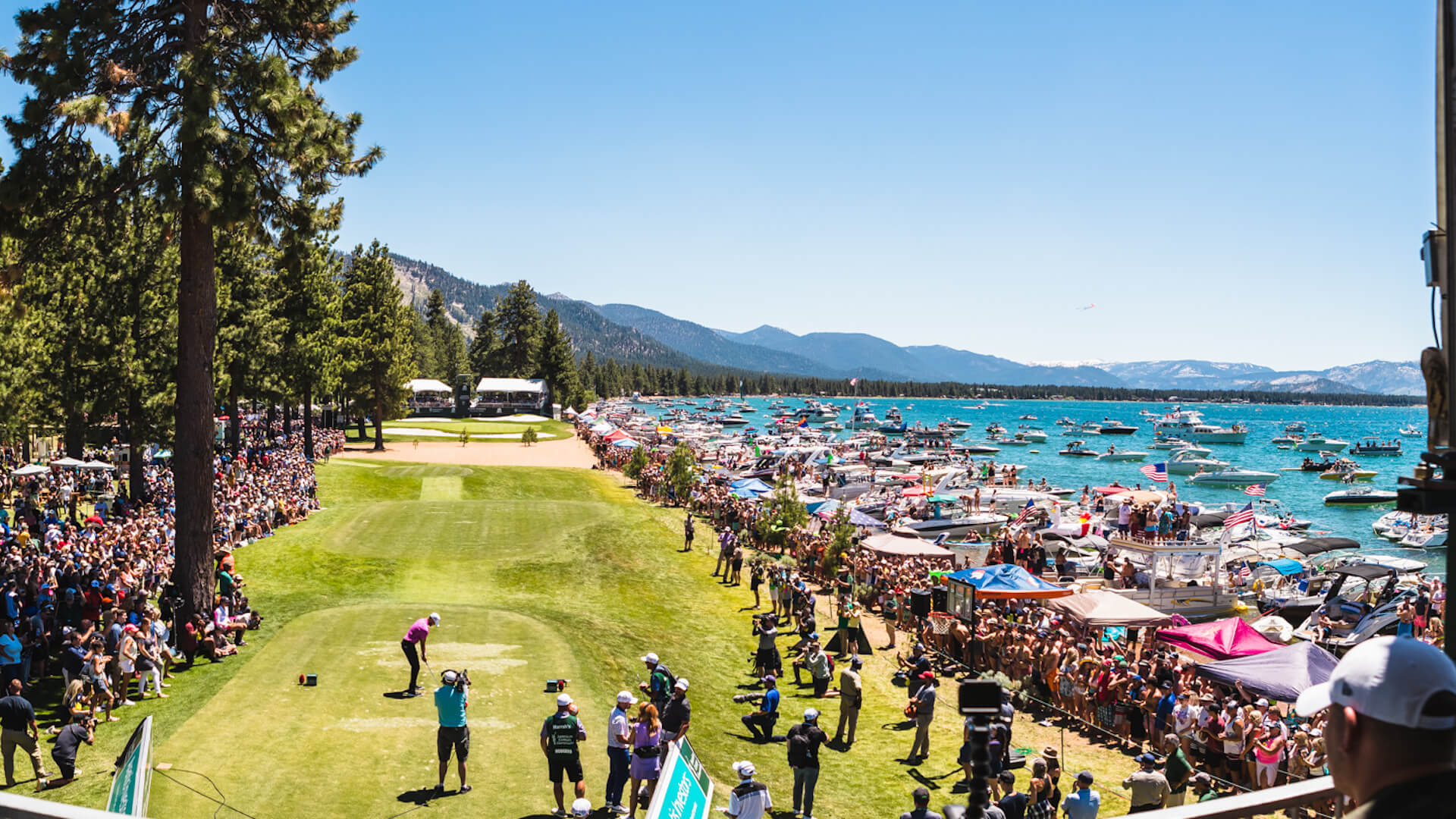 Really, why deal with the airport when you can adventure on the road? Choose the fun of a Las Vegas to Lake Tahoe road trip! Blissful South Lake Tahoe's cooler weather and even cooler activities like kayaking, paddleboarding, hiking, swimming and so much more are just about seven hours by car from Las Vegas.
On this journey, keep your camera handy…sights only found in Nevada ranging from beautiful to bizarre are worth a stop. Maybe even an overnight stay.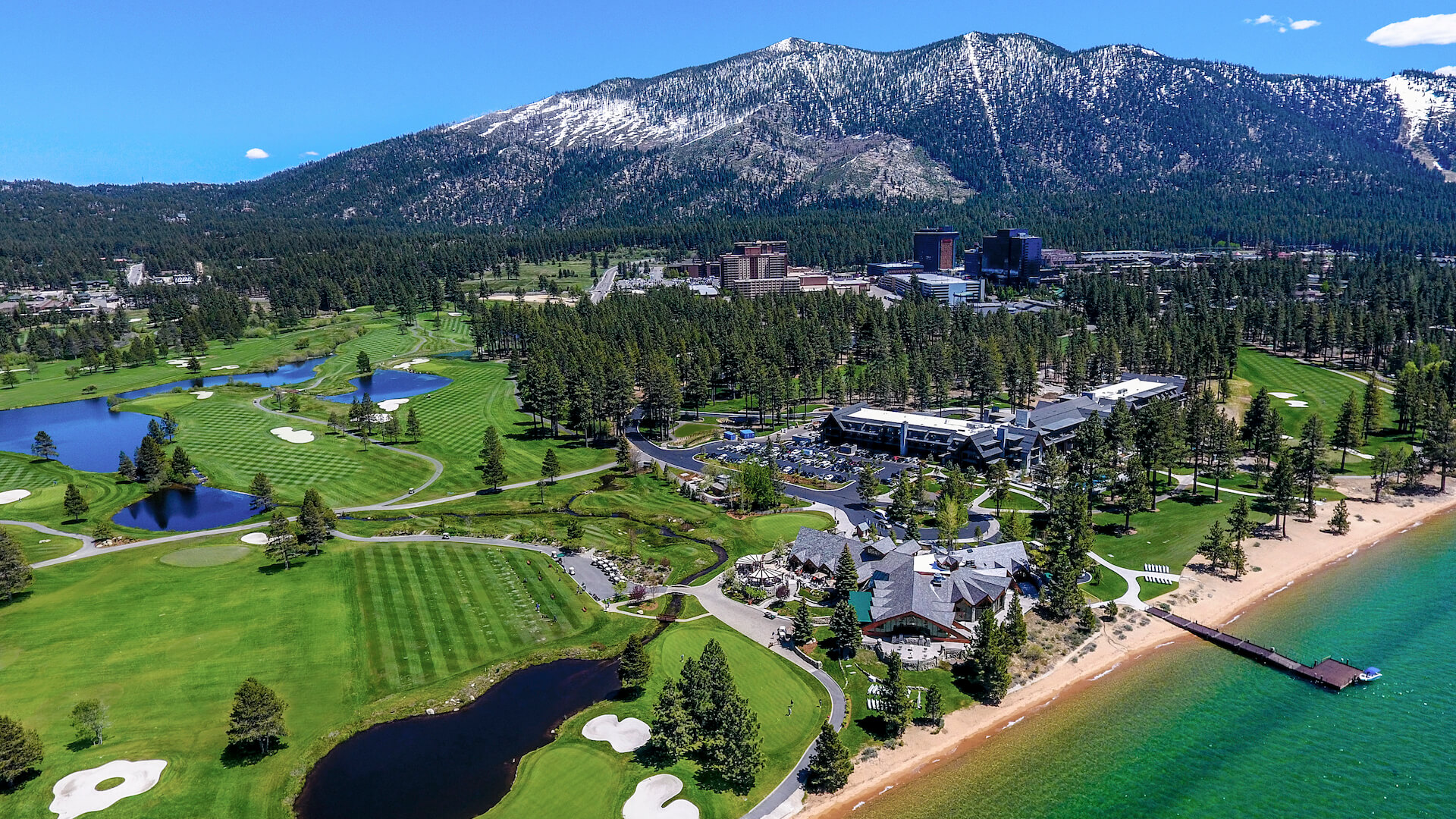 Plus, a glimmering, alpine oasis awaits at the end of your Las Vegas to California road trip. One you'll want to revel in for days, weeks…or forever.
Vegas to Lake Tahoe Step One:
Head north on Interstate 95. You'll be cruising through the Great Basin, an ancient, geologically diverse high desert region where waters have remained and drained for millennia. Plus, along the way is Nevada's Free-Range Art Highway, an eclectic, often straight-up-funky array of large-scale outdoor exhibitions.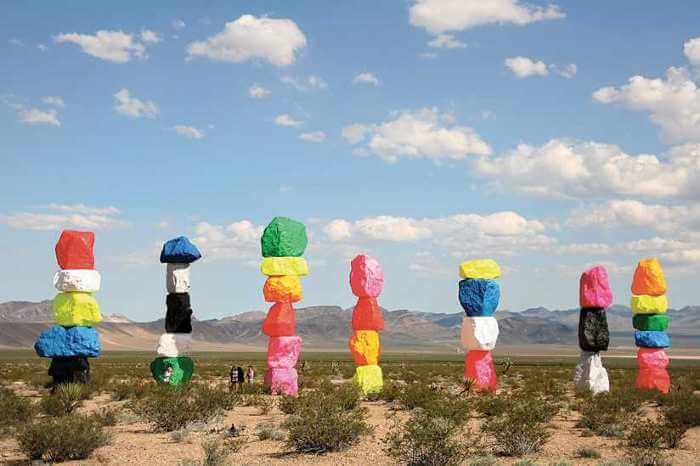 "Road warriors who drive along the Free-Range Highway are encouraged to pull over and explore art installations, ghost towns, famed hotels and more on this scenic road trip," Tracie Barnthouse, public relations specialist for Travel Nevada says.
The first stop is Beatty, Nev., once a thriving gold mining town in the early 1900s and now considered the "Gateway to Death Valley". Here, visit the nearby ghost town of Rhyolite, the Beatty Museum and some preserved fossil remains dating back hundreds of millions of years.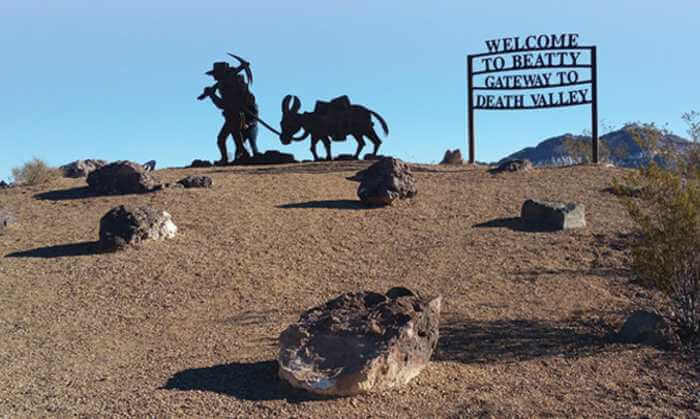 A few minutes away off Route 374 is the Goldwell Open Air Museum, the first art highway highlight outside of Vegas. Its ghostly plaster sculptures, 24-foot miner and other surreal pieces break up the landscape en route from Las Vegas to Lake Tahoe.
Vegas to Lake Tahoe Step Two:
Some professional ghost hunters have dubbed Goldfield, Nev. one of the most haunted places in the country. Stopping in this former mining hub, once the largest town in the state, you can get a hefty dose of heebeejeebees and history.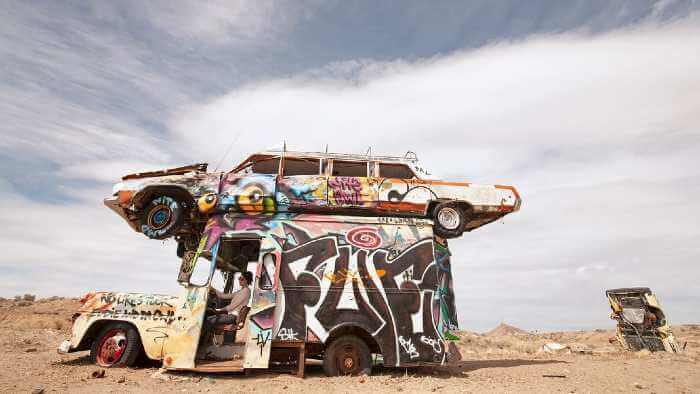 While there, check out the bizarre masterpiece of more than 40 vehicles that served as canvasses for some artistic visionaries at the International Car Forest of the Last Church.
Vegas to Lake Tahoe Step Three:
Need another break from driving? Stop in Tonopah, Nev., just over three hours from Las Vegas.
While here, don't be alarmed if you see any odd lights or objects in the sky—the Extraterrestrial Highway, aka State Route 375, is just to the east.
Grab a drink and unwind at either the Tonopah Brewing Company or Tonopah Liquor Company.
Then, get a room at the renovated Mizpah Hotel, a treasure trove of regional history in itself, or the pooch-friendly Clown Motel, where a flamboyant circus of thousands of static clowns awaits you in the lobby.
Vegas to Lake Tahoe Step Four:
You're almost there. You can almost smell the crisp mountain air.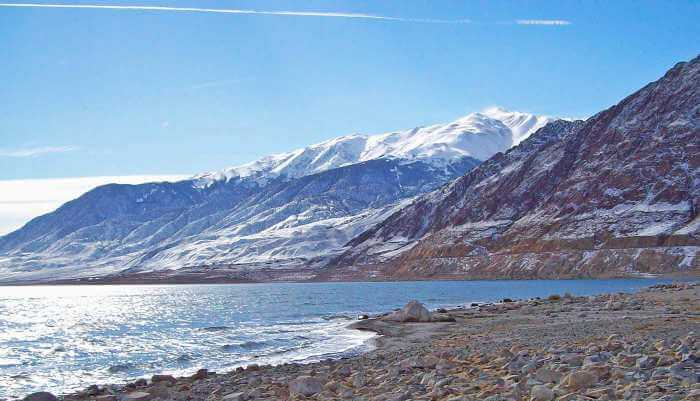 About 1.5 hours from Tonopah is scenic Walker Lake, a great place to stretch your legs during your trip from Las Vegas to Lake Tahoe. A bit farther, in Yerington, you'll begin to make your way to extraordinary Lake Tahoe via State Routes 339 South and 208 West, then drive along Highway 395 North followed by State Route 207 West (Kingsbury Grade Road) to US-50 West in South Lake Tahoe. This route takes you through the stunningly scenic Carson Valley, at the base of the Sierra Nevada Mountain Range.
The Grand Finale of Your Las Vegas to Lake Tahoe Road Trip:
Cresting the mountain, you're gazing upon the bluest lake you've ever seen, surrounded by sky-scraping, forested peaks. You've arrived! Giddiness sets in. It's okay to jump into Tahoe immediately, just keep your awe-struck mouth closed.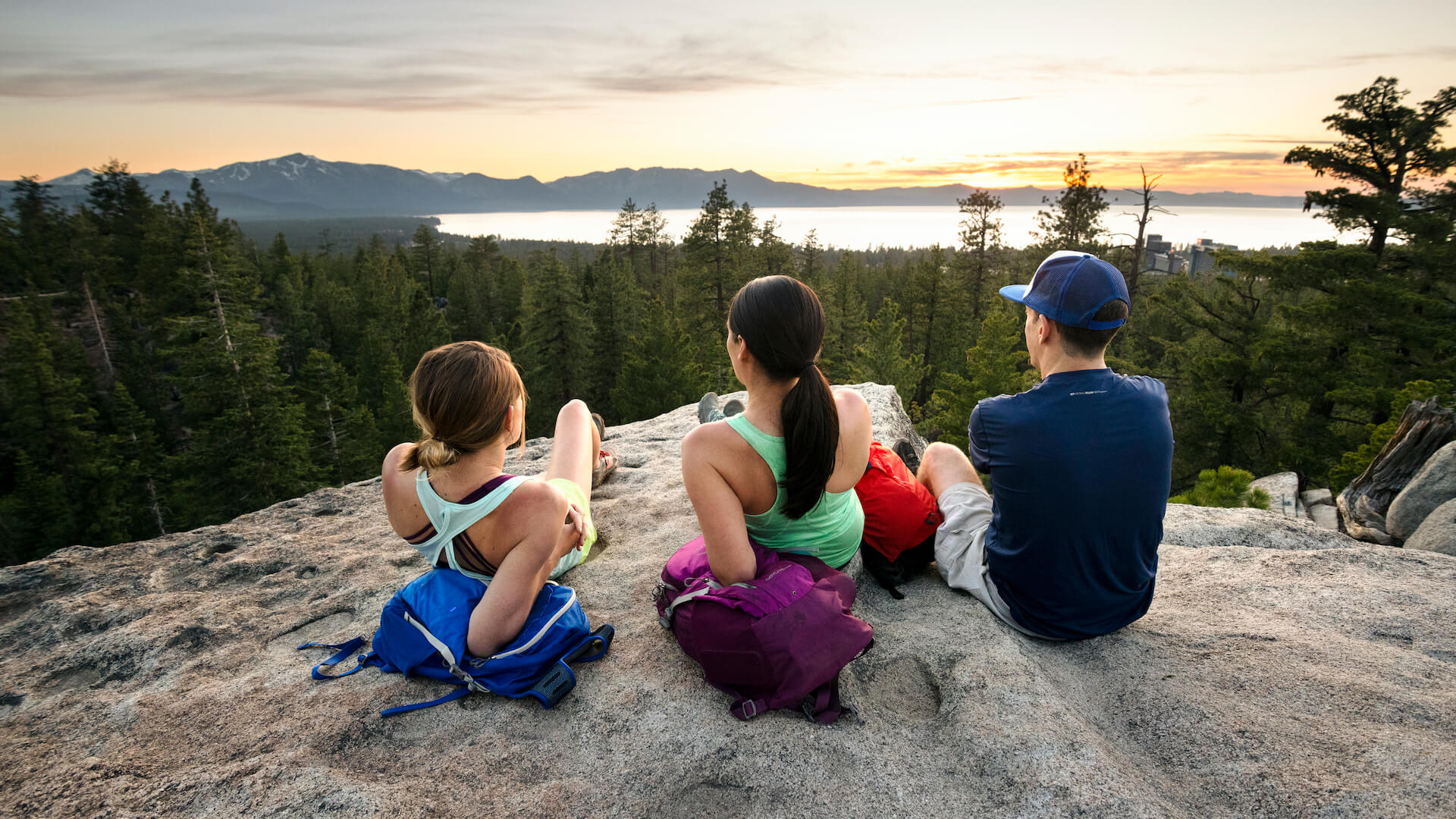 Staying several days to weeks is optimal to experience all Lake Tahoe has to offer. Check into any of the area's many lodging options, from rustic cabins to chic resorts. Fuel up for your outdoor adventures at one of the lakeside restaurants, or dine on celebrity-chef fare.
Unwind on the Beer Trail, tasting all the hoppy options crafted by locals.
Need your outdoor fix? Head to historic Camp Richardson one day, rent a beach cruiser and ride along the bike path. You can also opt for kayaking and paddleboarding, then take the resort's Rum Runner Cruise.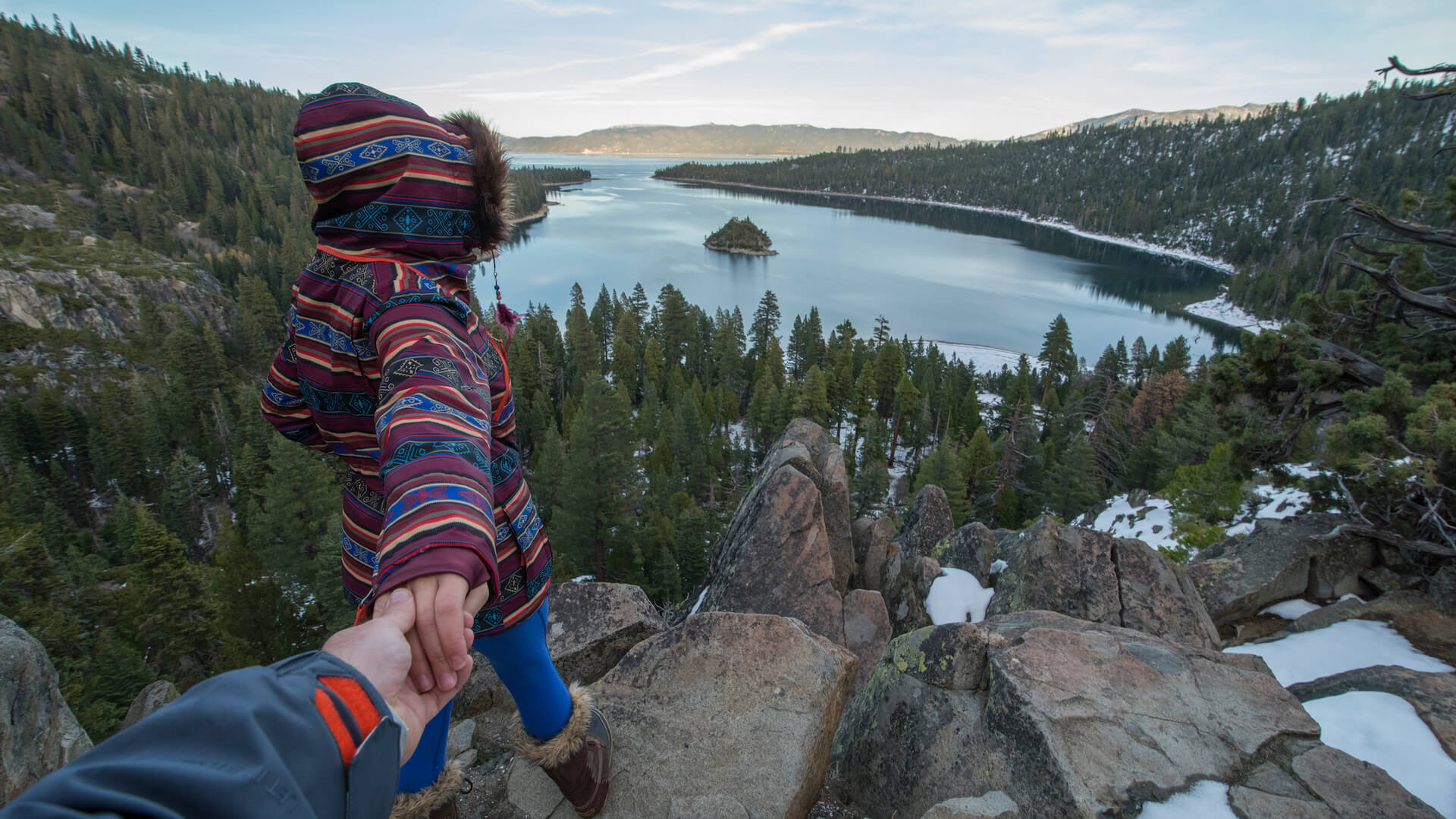 Another day, strap your hiking boots and prepare for your breath to be taken away at Emerald Bay State Park. Also, Heavenly Mountain Resort in the heart of Lake Tahoe is a must.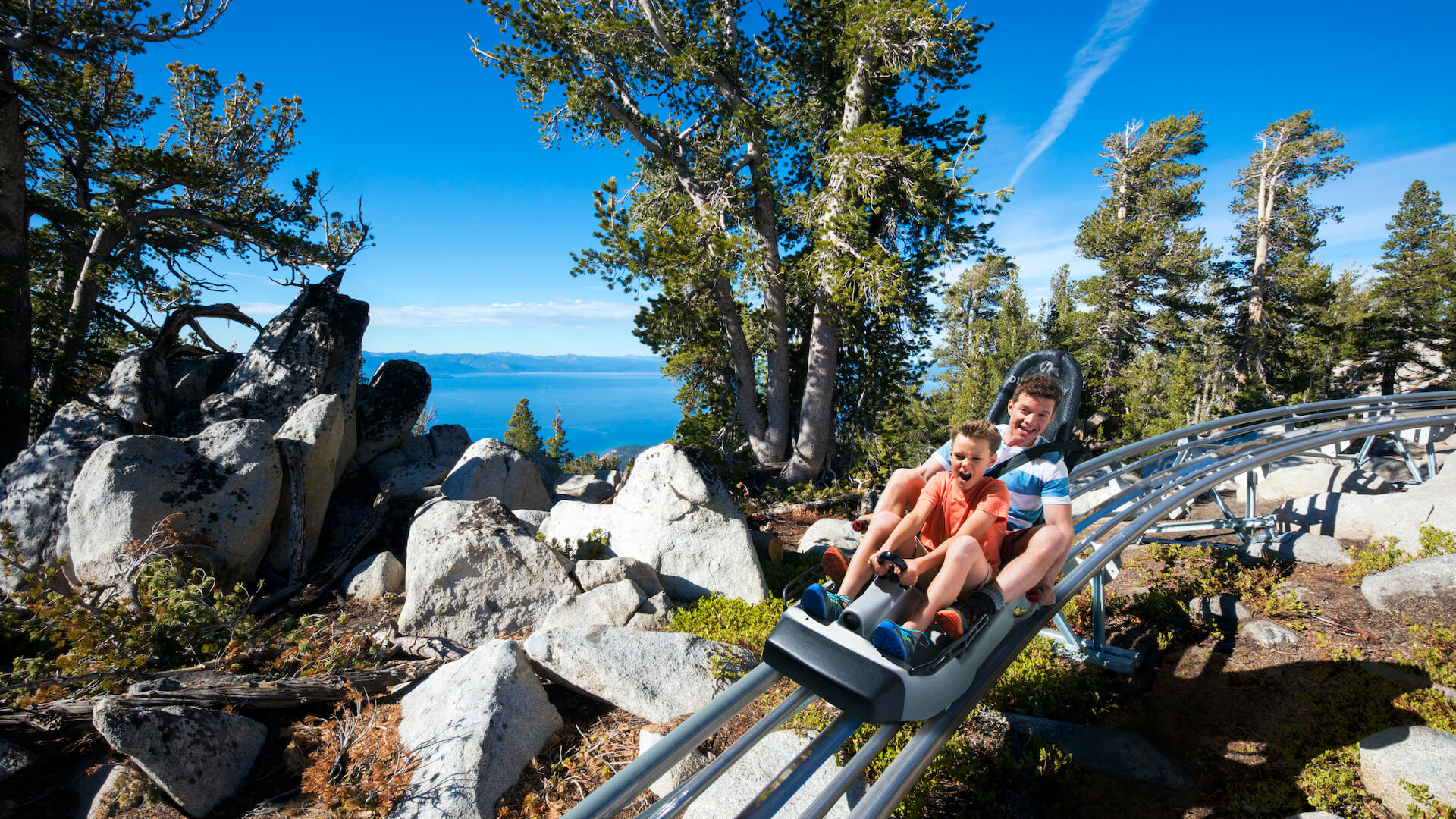 The infamous ski resort transforms into a glorious summertime playground, and the best way to experience it all is with their Epic Discovery Pass that provides access to the gondola, mountain coaster, zip line and more.
If you're not too tired from the day's adventures, hit up the region's nightlife. Night clubs, magic, and live music keep you entertained until Tahoe's shimmering blanket of stars is high overhead.
Lake Tahoe is the ultimate getaway and it's easy to get from Las Vegas to Lake Tahoe. Tahoe is absolute perfection in the summer months and offers an outdoor haven and idyllic destination all year round.
Related Article:
Lake Tahoe Road Trip