Benvenuto… and Welcome to an evening at Scusa Italian Ristorante (2543 Lake Tahoe Blvd., South Lake Tahoe, CA). We are located at the corner of Hwy 50 & Sierra Blvd. Centrally located in mid-town South Shore, in one of the oldest freestanding buildings, this local landmark with its upscale, lively atmosphere is a great location for an intimate dinner or large group.
Offering a large selection of appetizers and salads along with serving fresh, local ingredients whenever possible. The bread and desserts are baked in-house daily. The dinner menu includes traditional courses with selections like Chicken Piccata, Osso Buco, Veal Marsala to a modern twist on classic Tuscan coastal cuisine with Sea Scallops-Mediterranean and Shrimp, Clams & Mussels Scusa! Our Italian menu focuses on the traditional, regional and coastal dishes of Italy. Let our experienced servers recommend a pairing to delight the senses.
The Vegetarian selections are many. Whole wheat or gluten-free pasta dishes available.
The prices are fair and the portions are generous. Scusa has more than earned its reputation as "100 of the best seats at the lake."
Call or visit our Facebook Page for specials. Chow!
• Creative and Traditional Italian
• Fresh Seafood Dishes
• Upscale, Lively Atmosphere
• Extensive Menu & Wine List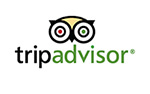 Check out Scusa Italian Ristorante on Instagram:

Scusa Italian Ristorante
2543 Lake Tahoe Blvd., South Lake Tahoe, CA 96150