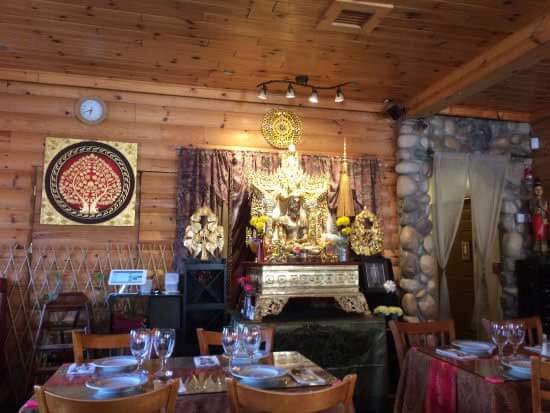 There is nothing like perfectly prepared authentic Thai cuisine, a sincerely mouth-watering dish for your restaurant dining experience with us. We have received great feedback about our Thai dishes, and we pride ourselves on quality food and service.
At our Thai restaurant, we offer more than just noodles; indulge yourself to our full authentic Thai food selection. Because it is our own recipe, you won't find the same combination of flavors anywhere else. Our restaurant specialty spicy chicken is definitely a must try.
So if you're seeking an authentic Thai cuisine to please your taste buds, stop by My Thai Cuisine in South Lake Tahoe, CA today. Not only do we offer friendly service, we have delicious spicy Thai dishes! Many customers love coming back to our restaurant because we have great specials on food and drinks. Bring your friends and family to enjoy the best Thai restaurant in South Lake Tahoe, CA.
Check out My Thai on Instagram:
My Thai Restaurant
2108 Lake Tahoe Blvd, South Lake Tahoe, CA 96150