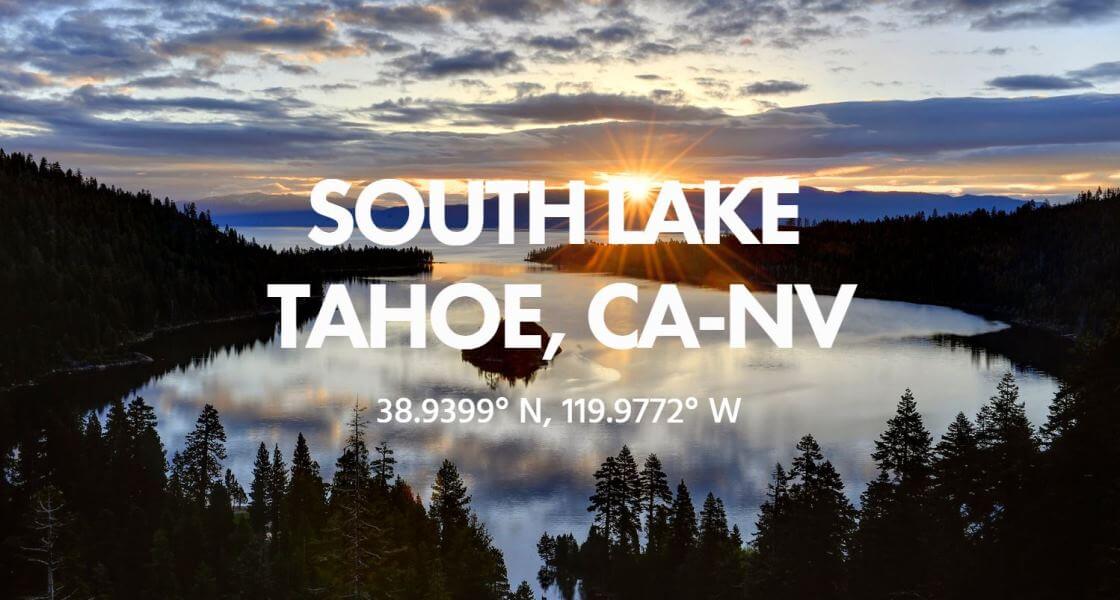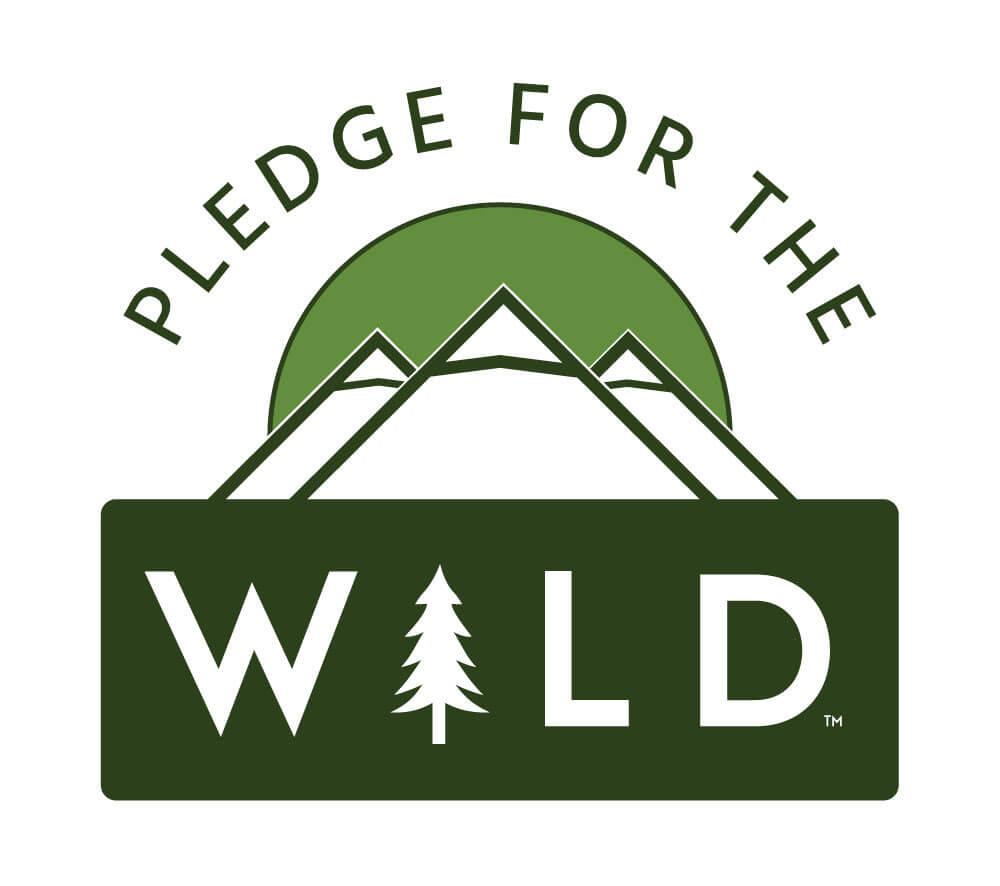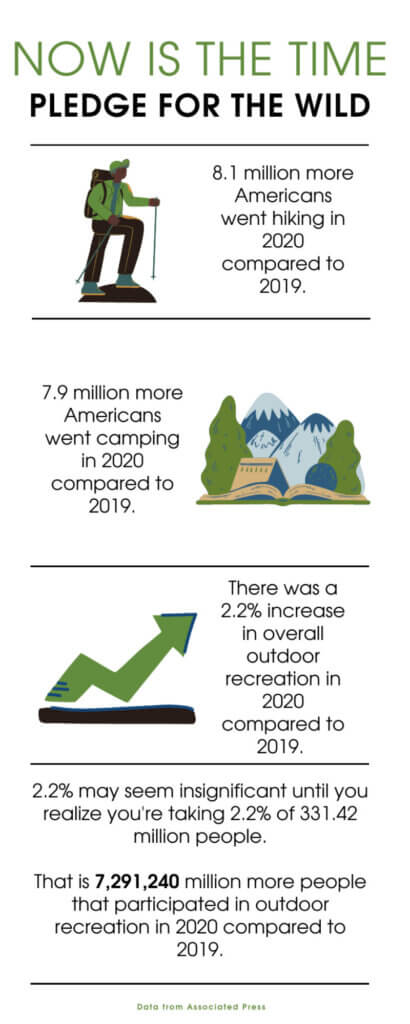 South Lake Tahoe Pledge donation recipient, Tahoe Fund
---
Welcome to the Wild.
We're glad you're here. This newsletter is intended to provide you with valuable insight into the how's, why's, what's and where's of Pledge for the Wild. We won't bombard your inbox with spam and boring things but instead, help you understand why Pledge for the Wild exists and what we've been up to.
Hence the above infographic. We didn't make it to scare anyone or paint a negative light on outdoor recreation. In part, it's celebratory; we love the outdoors and want to encourage more people to find the solace and experience the joys in it that we do. But with increased use comes an increase in responsibility.
As trailheads and wild spaces see more traffic, it's now more important than ever to make sure we are all doing our part to help preserve these places. We made it easy for you and others to do just that, to pledge for the wild.
To do your part, just remember the 3 P's: Play, Pledge, Protect. If you find yourself enjoying the outdoors in one of the 14 Pledge for the Wild towns, take 2 minutes to text WILD4(town) to 44321 and make a donation that will go straight to a partner NPO in that town who is focused on protecting and preserving wild places. For example, say you're visiting Bend, Oregon. Text WILD4BEND to 44321 and any money you donate goes straight to the Deschutes Trails Coalition. Already Pledging for the Wild? Tell your friends or family! The more people who know how to pledge for the wild, the better. More money to the partner non-profits means more protection for the wild spaces in those destinations, which means we'll all be able to enjoy them for years to come. Don't forget to tag @pledgeforthewild on social media! Data from infographic from Associated Press article.
Pledge for the Wild
We are a group of mountain towns supporting responsible tourism in wild places. We celebrate our wild places. We are welcoming and educational. We give back. It is important now, more than ever to take steps to ensure our wild places stay wild for generations to come. To make a donation to the Tahoe Fund, the nonprofit supporting South Lake Tahoe's wild places text WILD4TAHOE to 44321, or click here.
Pledge for the Wild in the News:
Washington Post