When gold was first discovered in the California foothills in 1848, prospectors retrieved the precious metal from streams and riverbeds using simple techniques, such as panning. But as the surface gold was recovered, prospectors quickly concluded that the banks and hillsides of the creeks and rivers were most likely laden with the precious yellow mineral. They were right.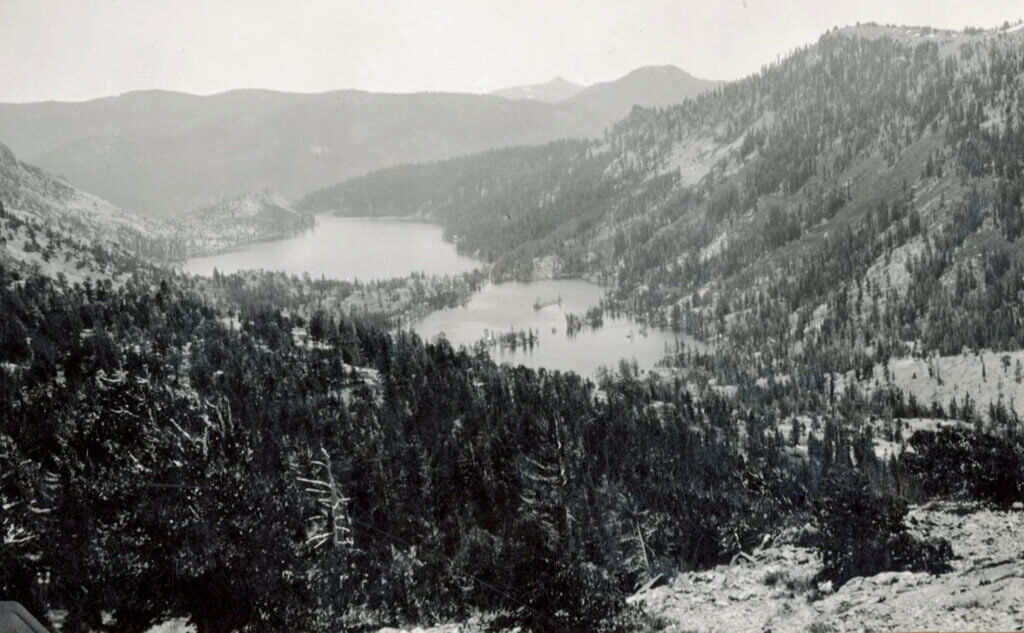 The quickest and easiest method to extract the gold held in the dirt and gravels was to wash away the earth with high water pressure and down into the sluices. Hydraulic mining was first used in 1853, and its use grew as the "easy" gold dwindled. In 1873, John Kirk and F.A. Bishop dammed and rose the depth of Echo Lakes, near current day Echo Pass off Highway 50. The outflow from Echo Lakes naturally flowed east into Lake Tahoe, but Kirk and Bishop built a diversion canal, bringing the water west down the South Fork of the American River's drainage. The water from Echo Lakes was used to support the hydraulic mining near Placerville.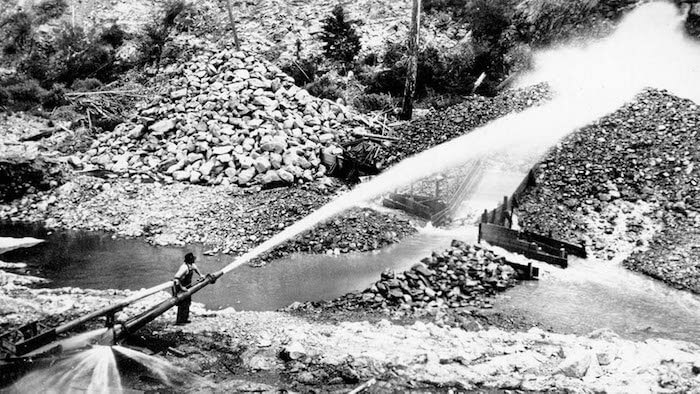 The original diversion canal fought an "uphill battle" getting water from Echo Lakes to the American River. In 1876, Chinese laborers were used to drilling a 1,058' tunnel from the lakes, under and through the granite of Echo Summit.
Seeing the devastating effect hydraulic mining had on the land, California's first environmental law was passed in 1884, outlawing hydraulic mining.
The Echo Lakes diversion system no longer had work to perform. But with infrastructure already in place, other business possibilities were quickly recognized. Over the next few decades, Echo Lake's water was used to augment domestic water supplies, generate electricity, and eventually irrigate farmlands west of Placerville.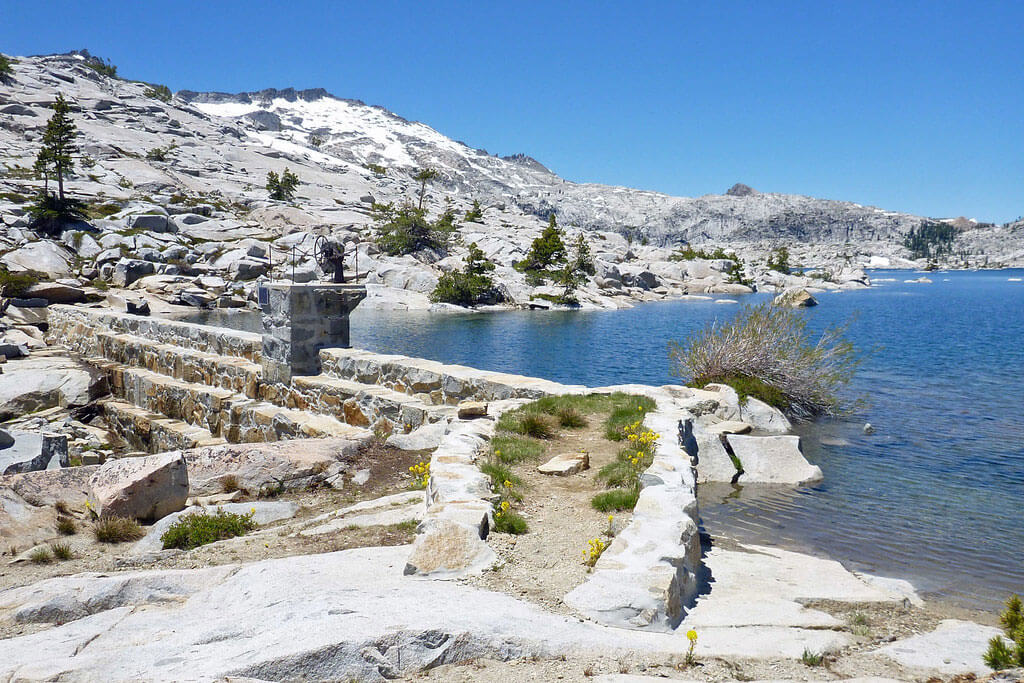 There are additional features of the Echo Lakes water diversion. Aloha, Ralston, Lake of the Woods, Ropi, and a few other lakes in Desolation Wilderness are all damned with their flows regulated. These controlled flows help regulate the available water for the Placerville area through the summer and fall.
Upper and Lower Echo Lakes remain very popular in the Lake Tahoe area. It is a primary trailhead for hikes and backpackers entering Desolation Wilderness. A small Lower Echo Lake hotel operates a water taxi service, allowing hikers to cut 2 miles (one way) off their hike into Desolation's beautiful backcountry.