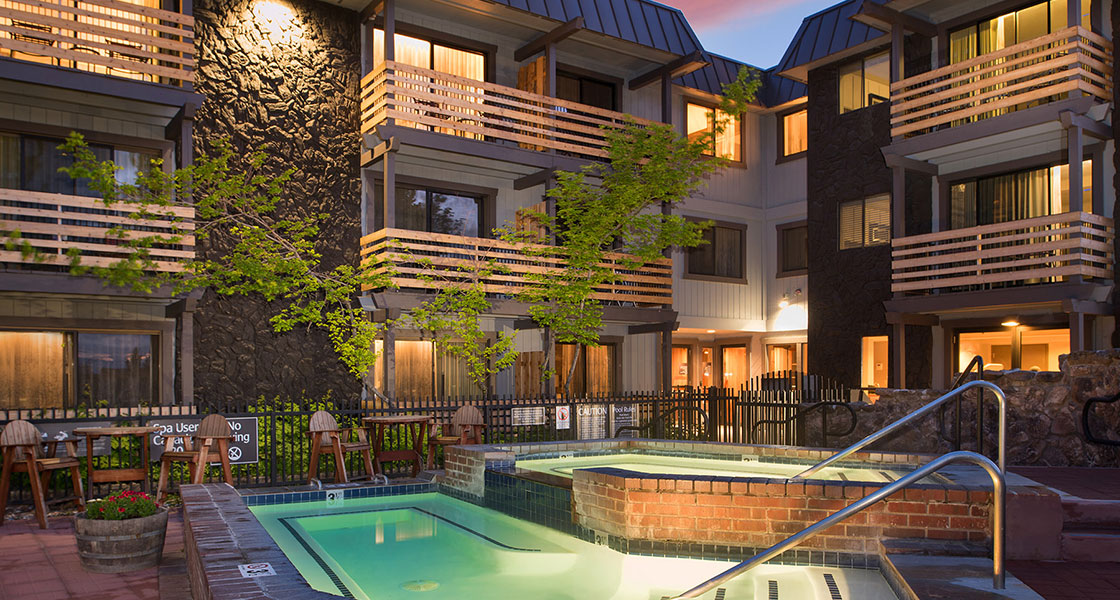 At Hotel Azure Tahoe, our attentive meeting specialist can help you to set the agenda for a successful experience. Ideal for hosting up to 100 friends or delegates, with gorgeous views of Lake Tahoe, our popular Event Center is a great backdrop for your next occasion.
Experience the Azure of Tahoe.
Hotel Azure Tahoe: An Award-Winning Hotel in South Lake Tahoe is a tranquil mountain retreat nestled amongst majestic alpines, across from the pristine shores of Lake Tahoe, whose deep blue depth is reflected in the clear blue skies above.
Our guestrooms and suites offer modern decor that will elevate your stay and give you an amazing space to create new memories. Ideal for family vacations packed with outdoor activities, an adrenaline-filled ski holiday with friends, a romantic honeymoon, or just skipping rocks across the largest alpine lake in America; come and experience the Azure of Tahoe.
1,000
Largest Room (Sq. Ft.)
Additional Information
Sierra Nevada
1,000 sq. feet
Event Center Foyer
340 sq. feet
Hotel Azure
3300 Lake Tahoe Blvd, South Lake Tahoe, CA 96150