Six Great Hikes in Lake Tahoe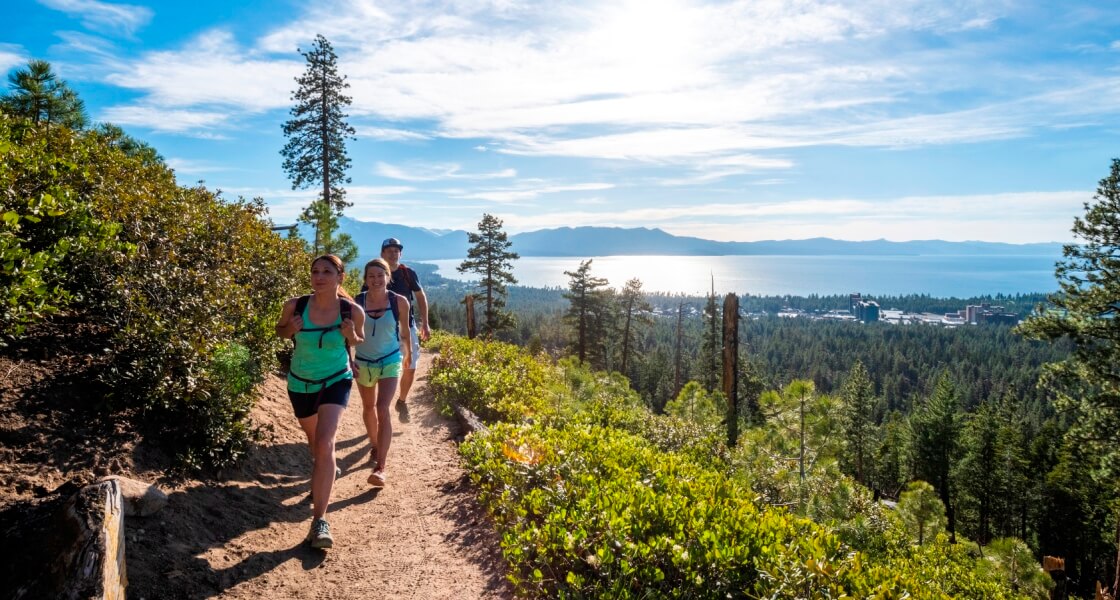 Breathtaking Hiking Trails in South Lake Tahoe
In honor of National Trails Day, it seemed appropriate to talk about the best South Lake Tahoe hikes. Hiking is one of the best ways to explore the topography and terrain surrounding the lake. That, and it keeps you in shape for winter ski season – an added bonus. With so many terrific hiking trails in South Lake Tahoe, it's hard to get bored. Below are a few to get you started:
Skyline Trail Hike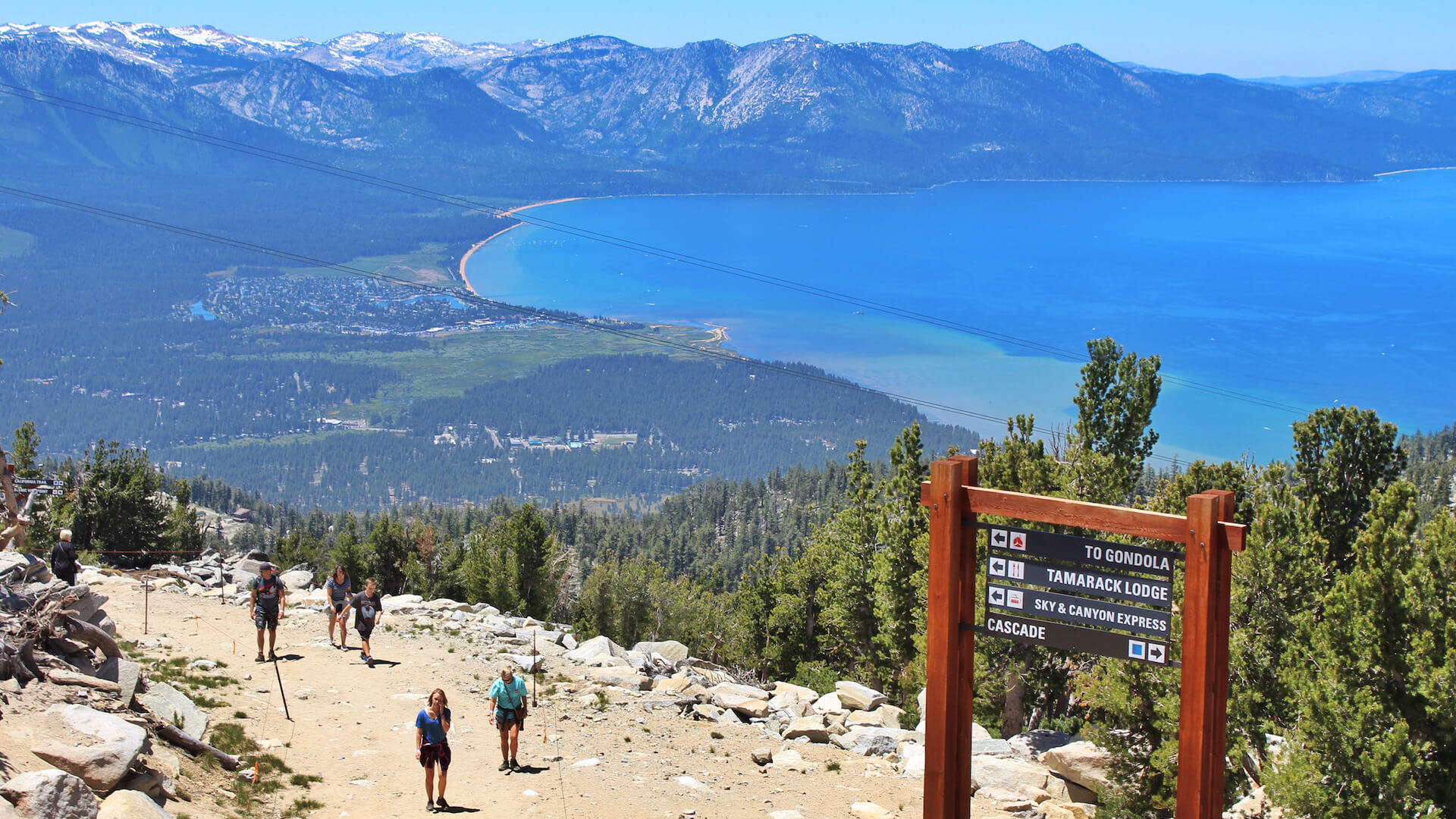 Lift-accessed hiking is almost as fun as lift-accessed skiing, allowing you to access high elevation trails without all that pesky effort. Explore Heavenly's varied options at the top of the Gondola. One favorite is to take the Tamarack Express chairlift for expansive views of Lake Tahoe. Once at the top, hike along Skyline Trail for more scenic views of the Carson Valley and Lake Tahoe. Approximately 2 miles round trip.
Fallen Leaf Lake Hike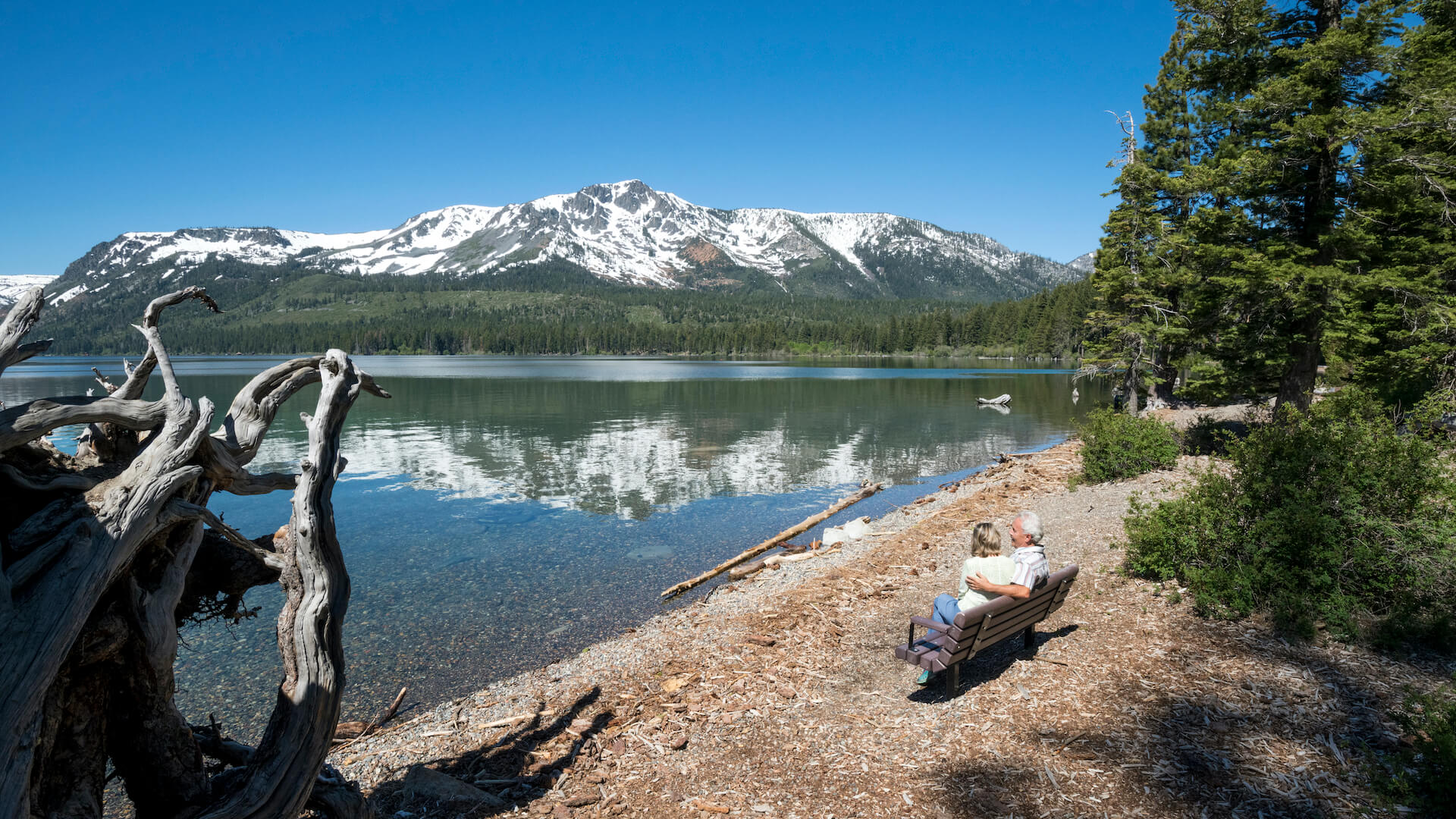 Need a family-friendly hike? Fallen Leaf has you covered. Numerous gentle trails contour around the lake, Taylor Creek, and the nearby campground, with views of Mt. Tallac and the Desolation Wilderness. It's a great hike to find wildflowers in the spring, and the aspens along Taylor Creek are beautiful in the fall. Approximately 1-3 miles round trip.
Cascade Falls Hike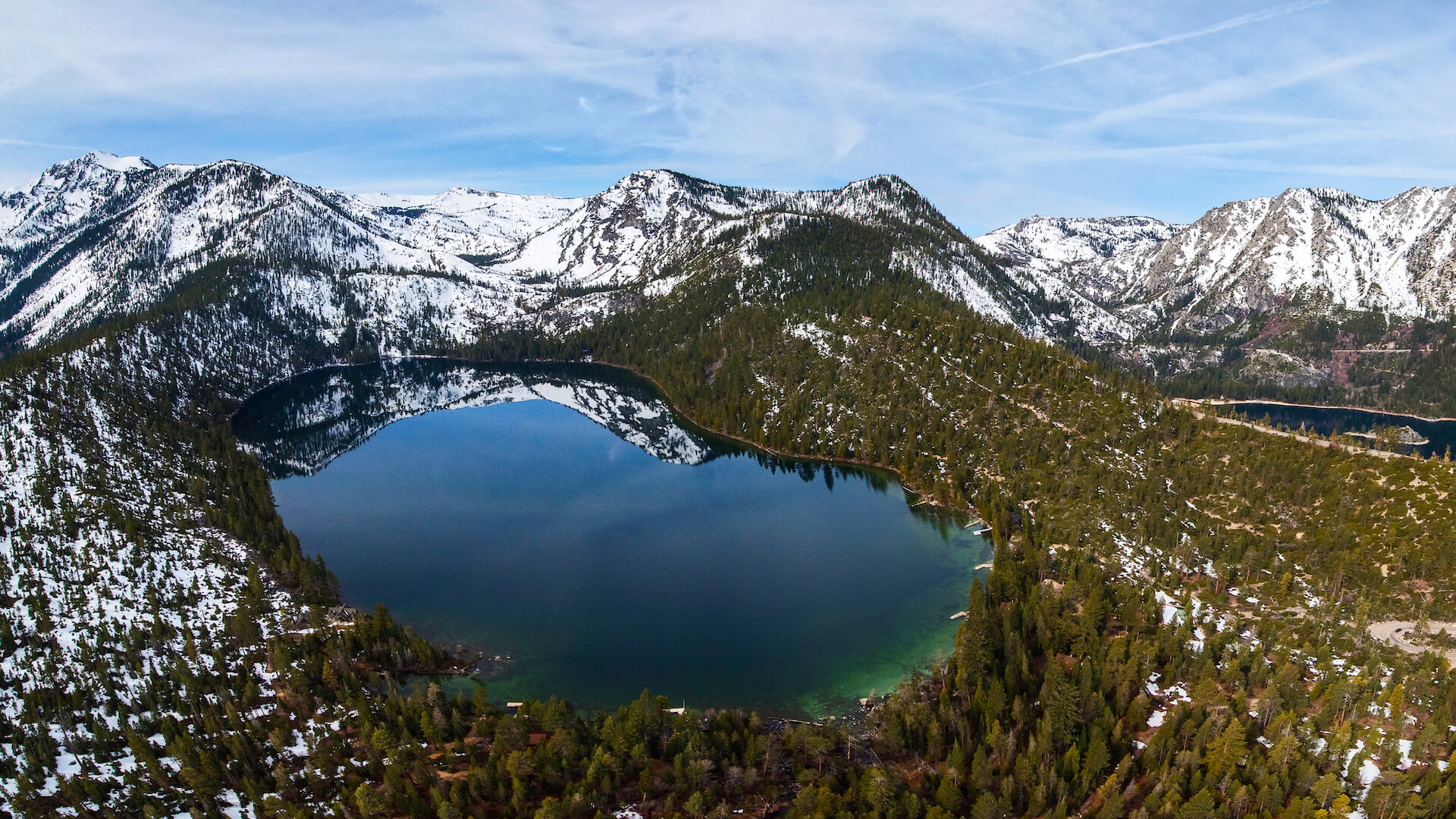 This short hike, Cascade Falls Trail, near Emerald Bay is best enjoyed in the spring, when Cascade Falls is at its peak. The trail contours along a mountain overlooking Cascade Lake, with views of Lake Tahoe and Desolation Wilderness. Ambitious hikers can head back to the Bayview trailhead and hike up to Maggie's Saddle into the Desolation Wilderness. Approximately 2 miles round trip.
Van Sickle Trail Hike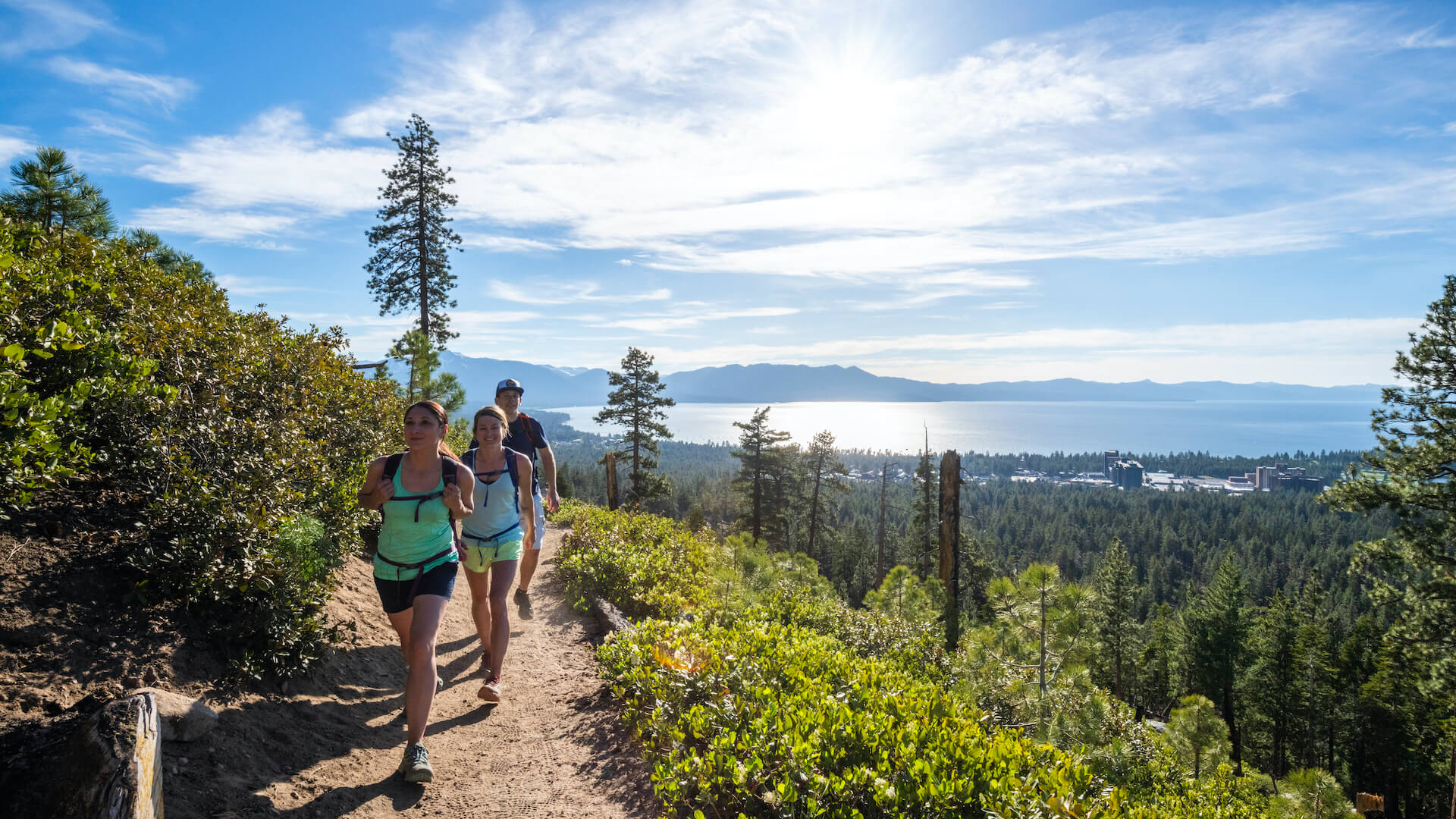 Located just behind the Heavenly Village, the Van Sickle Bi-State Park is Lake Tahoe's newest park. The park's premier trail, the Van Sickle Trail, connects Stateline to the Tahoe Rim Trail, delivering terrific views within the first mile of the hike. Hike up to the waterfall (0.75 mile one-way), or continue up to the junction of the Tahoe Rim Trail (3.6 miles one way). This is best done as an out and back so you can savor the views on the descent.
Rubicon Trail Hike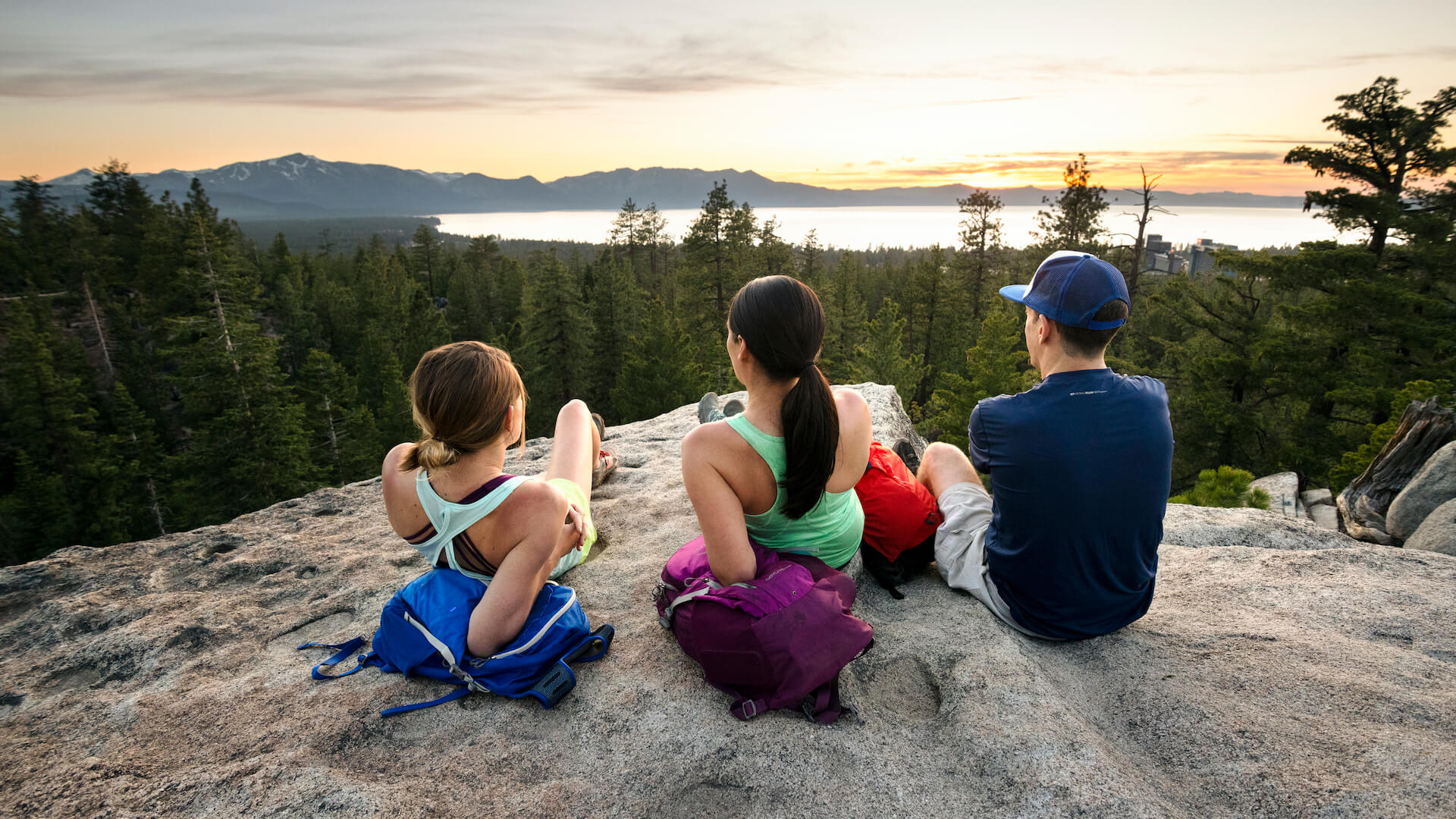 The scenic Rubicon Trail hike along the shores of Emerald Bay and Lake Tahoe's west shore boasts terrific panoramas of the lake along a moderate, undulating trail that takes you past cliffs, coves, wildflowers, waterfalls and even an old lighthouse. Park at either D.L. Bliss State Park or Emerald Bay, or both if you wish to hike it point-to-point. Approximately 6.6 miles one way, 13.2 miles round trip.
Mt. Tallac Hike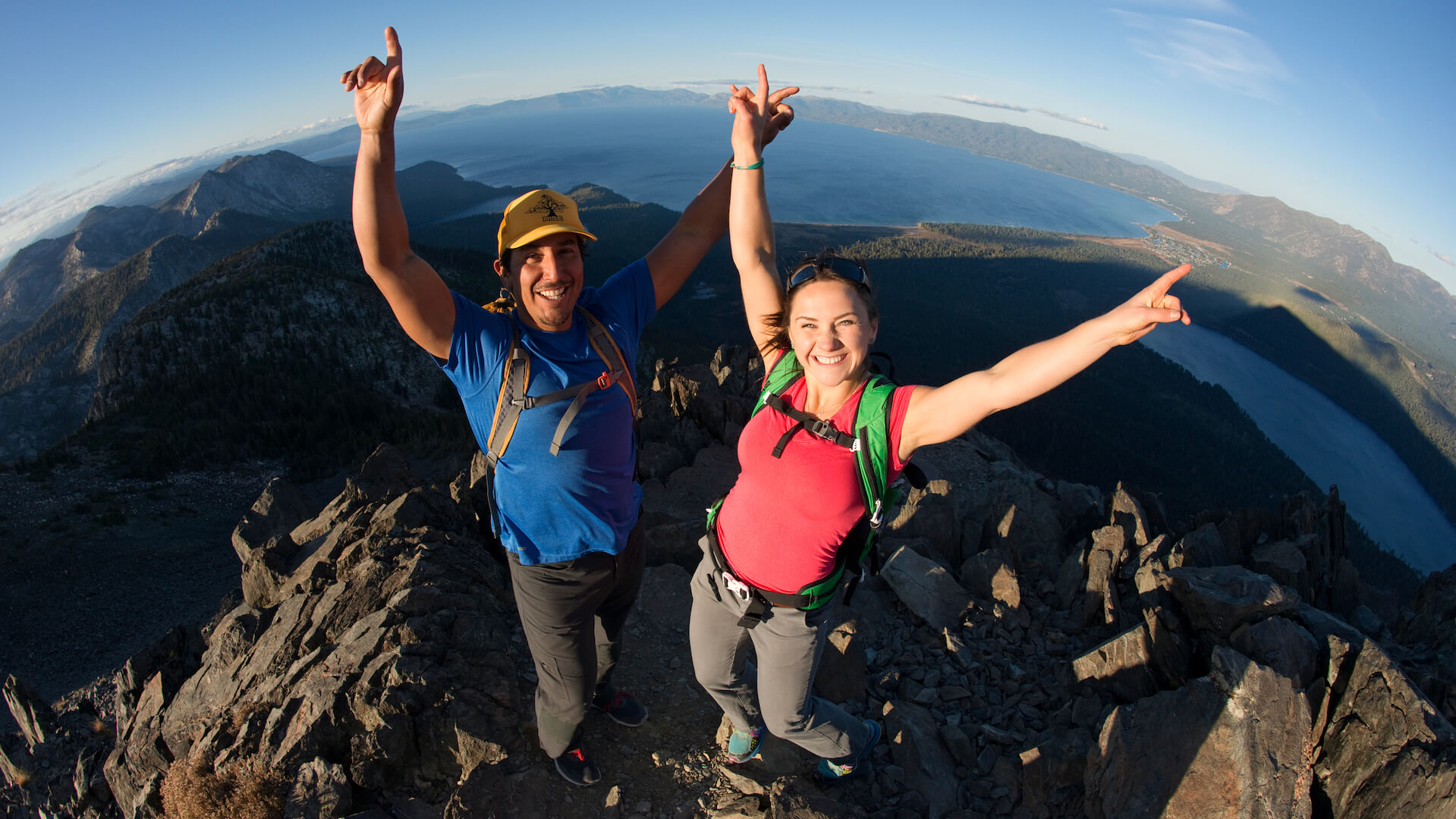 One of the most challenging hikes at Lake Tahoe, Mount Tallac trail takes you to the summit of the tallest mountain in the Tahoe basin (9,735'). While it takes effort (admittedly a lot of effort), the views from the top are well worth it. This hike is approximately 10 miles roundtrip, with an elevation change of 3,255 feet. Note: a hiking permit is required for this trail, and can be obtained at the trailhead.
It's important to be prepared when hiking. No matter how long you plan to be out on the trail, always carry a backpack that contains the following:
Water
Snacks
Map
A light waterproof jacket
Sunblock & lip balm
Bug spray
Small first aid kit (including emergency blanket)
Small pocket knife
A hat
A warmer layer (depending on the time of year)
Camera
Small headlamp
Want to get updated with information from Lake Tahoe? Sign up to receive the Lake Tahoe E-Newsletter here.
More Lake Tahoe Hiking
Six Great Hikes in Lake Tahoe
Check out Lake Tahoe hikes on Instagram