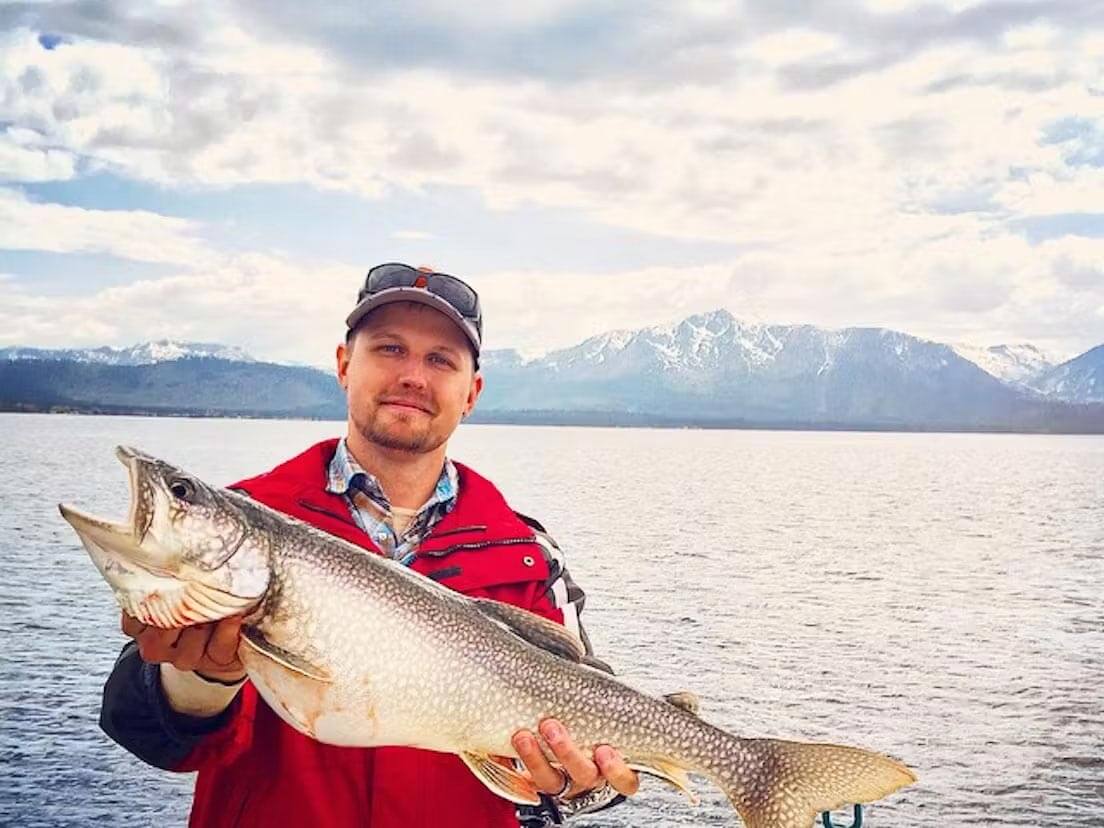 Nor-Cal Charters currently maintains several high performance-fishing vessels for the purpose of creating the ultimate fishing charter experience. Our boats are equipped with large bait tanks and all the gear necessary to troll, jig, drift, or mooch depending on what is producing the most fish at that time.
Because we focus on small groups of 1-6 per boat, we can easily change the style or species of fishing within minutes. The most abundant species on the lake is the Mackinaw, also known as lake trout or lakers and can be caught year-round and congregate in schools on sandy shelfs. The Kokanee which is a land-locked Sockeye salmon, can be caught June-October. The Rainbow and Brown Trout are a common occurrence on our boats and are usually caught during Kokanee fishing, but occasionally get caught on jigs and live bait.
With 70 feet of clarity and 40-70 degree changes in surface temperature, beautiful Lake Tahoe is 22 miles long and 12 miles across and maintains an average depth of approximately 1,000 feet. Sitting 1.2 miles above the sea, Lake Tahoe is the second deepest alpine lake in the country and the tenth deepest in the world.
Summer departures from Camp Richardson also.
Nor-Cal Charters Fishing
300 US-50 , Zephyr Cove, NV 89448