Fallen Leaf Lake is one of our favorite places to go this time of year; it is like a different world, peaceful and calm.
The lake is three miles around and a mile wide, and cute summer homes are on most of the lake's edge with private docks. There is also a campground only a short walk away from the lake, which is perfect for families!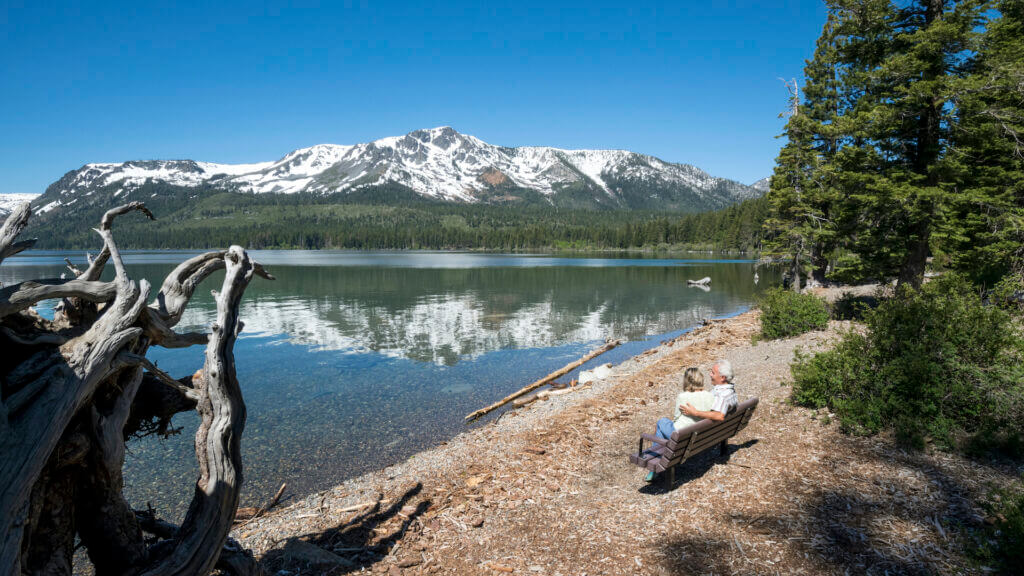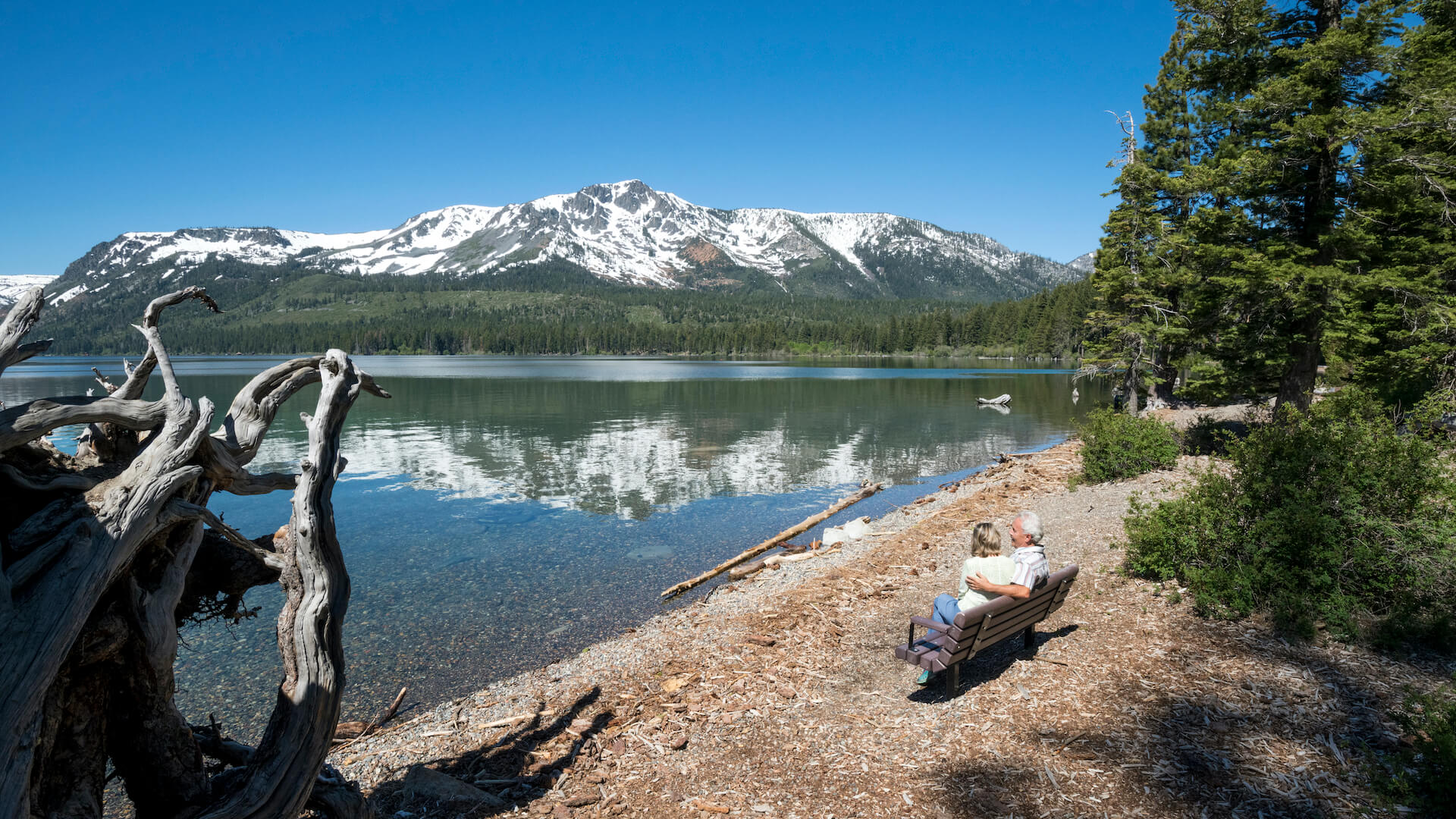 The waterfall that flows into the lake is pretty spectacular. Glen Alpine Falls is shorter than other waterfalls around Lake Tahoe but wider and the water flows all over what I call the Sierra Slate. We sat and listened to the birds chirping and the water flowing for almost an hour. The flow of water is my favorite thing to listen to… it clears my mind.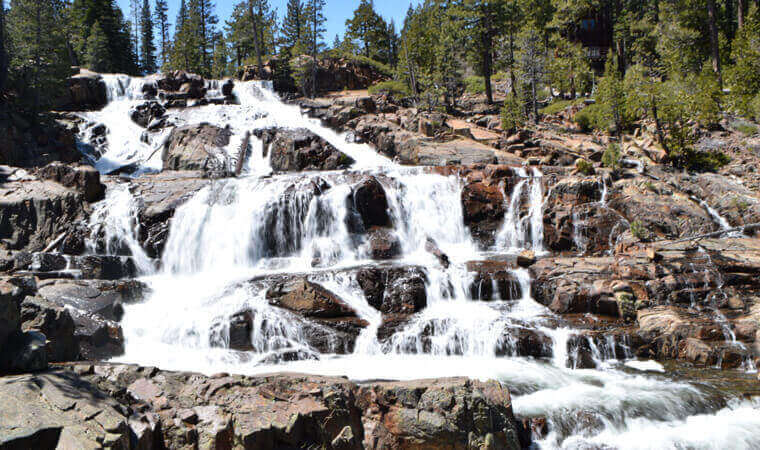 If you haven't been to Fallen Leaf Lake before I encourage you to check it out! To get there, turn onto Fallen Leaf Road from Highway 89. It is a two-lane road until the campground and then becomes a one-lane road with pullouts for oncoming traffic. Please drive slowly and be courteous to other drivers on the road – this means pulling over if there's room to let cars pass, and waving as they pull over for you. To drive to the falls, continue past the general store on the right and past a fire station on your left onto another one-lane road. You'll go up a half-mile or so and hear the falls roaring; parking is limited and difficult as there are no designated spots. Make sure to watch your little ones, as there is no gate or fence that keeps you from the falls.
The snow is melting quickly, and waterfalls around Tahoe will not be full for long. Between now and June will be the best times to see them. So get out there and explore! Just be sure to pack out everything that you bring with you and leave nothing behind!
Related Posts
Check out Lake Tahoe Waterfalls on Instagram