Wildlife Wednesdays – Tahoe Basin Wildlife Connectivity Study
The California Tahoe Conservancy will host a 1-hour presentation and Q&A about the Tahoe Basin Wildlife Connectivity Study conducted by Wildlands Network and Pathways for Wildlife, highlighting wildlife underpass and overpass projects in California and potential solutions for Tahoe to help its wildlife move safely throughout the basin.
This all-ages event is free, and donations are appreciated (click here to make a donation; suggested $10 for an individual or $25 for a family).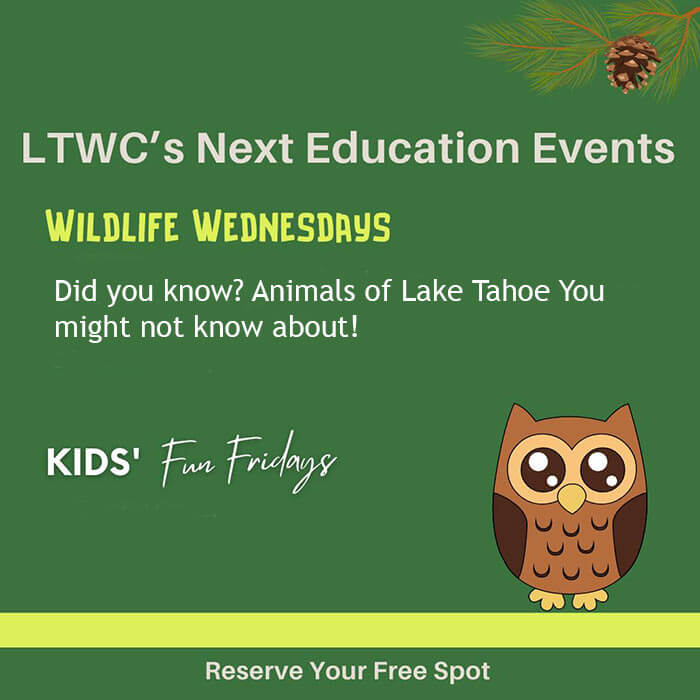 Seating is limited – please register below to reserve your seat (RSVPs open two weeks before the event date). We ask that you do not reserve more than 6 seats per group.
Our facility has limited parking, please consider carpooling or biking. No dogs please. If Inclement weather, LTWC will hold the event inside.
For future Wednesdays, visit the LTWC event page at https://ltwc.org/events/.
Lake Tahoe Wildlife Care on Instagram