Tuesday, May 30, 2023, 5:30 pm, Wildflowers of Tahoe Presentation.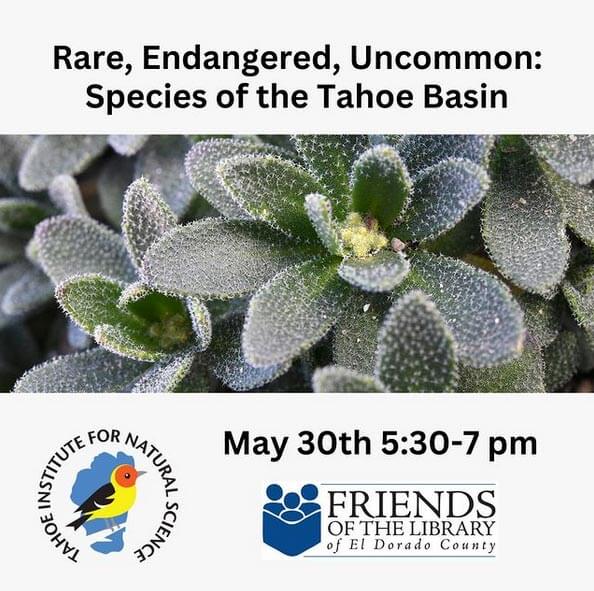 Join us on May 30, 2023, from 5:30 to 7:00 pm at the South Lake Tahoe Library as Bob Sweatt shares flowers from his 2022 Wildflower Big Year.
Lake Tahoe is an area abundant with wildflower species, including many rare and endangered plants. Mr. Sweatt's presentation will include many uncommon species that you will not normally see on your wildflower walk. Come find out what you're missing!
Sponsored by the Tahoe Institute for Natural Science and the Friends of the Library.
Join in and find out about our diverse population of flowers. The Library is located at 1000 Rufus Allen Blvd, South Lake Tahoe.
Free and open to all.