TOCCATA presents Annual Handel's Messiah
December 17
3:00 pm - 5:30 pm
TOCCATA Tahoe Symphony Orchestra and Chorus presents MESSIAH. James Rawie, Artistic Director and conductor. Sunday, December 17, 2023, 3:00–5:30 pm at St. Theresa Church.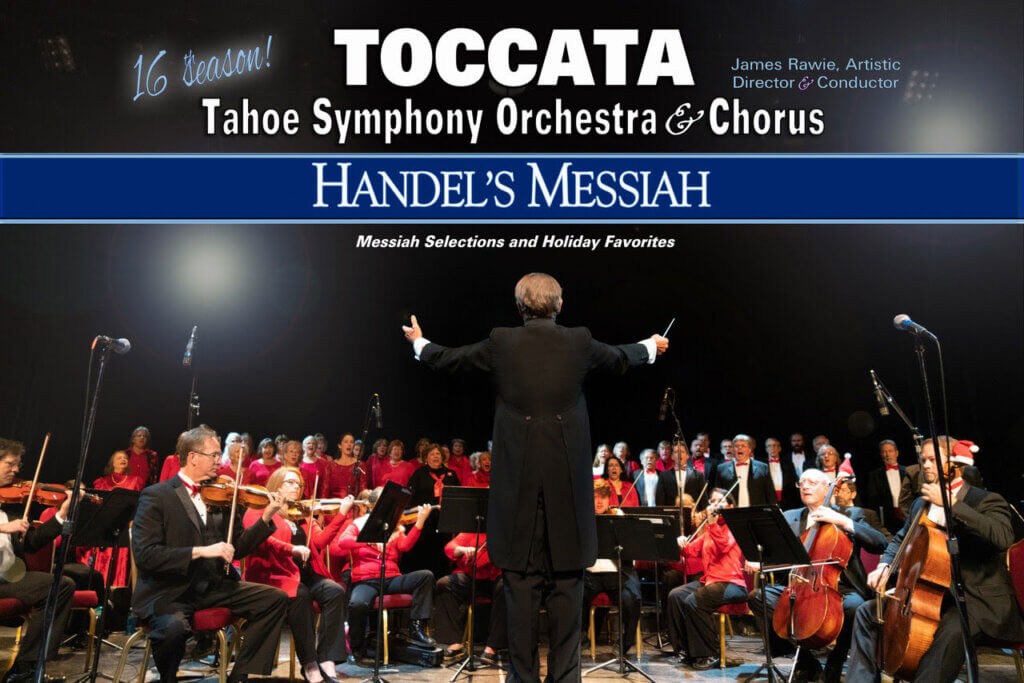 TOCCATA – Tahoe Symphony Orchestra and Chorus announces its annual production of HANDEL'S MESSIAH with performances in five distinct locations. The Reno-Tahoe-Truckee community can continue enjoying the wonderful holiday tradition of TOCCATA's Messiah production.
Messiah was first performed in Dublin, Ireland on March 23, 1742, and was conducted by its composer. It continues to be a masterpiece that has left audiences in awe for 274 years. The TOCCATA production is a celebration of the holidays and includes not only favorite selections from Messiah Parts One and Three, but also seasonal carols that the audience will be most welcome to join in singing.
Tickets are available at the door 30 minutes prior to the concert, or online at www.ToccataTahoe.com.
Programs are subject to change. Consult TOCCATA at 775-313-9697 or www.ToccataTahoe.com/ ToccataTahoe@gmail.com for programs, times, venues, and price information.