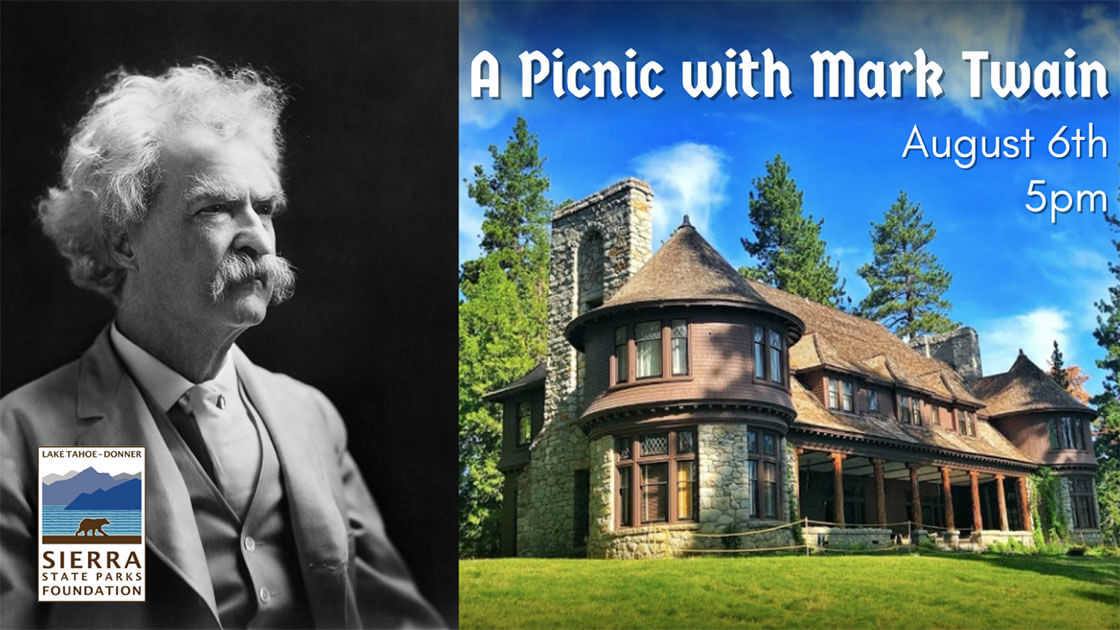 The Sierra State Parks Foundation (SSPF), the local nonprofit park partner, will host a "Picnic with Mark Twain" at Sugar Pine Point State Park located at 7595 Hwy 89 in Tahoma, CA on August 6.
Join the SSPF and MacAvoy Lane as Mark Twain for this evening of magical story telling. Doors open at 5 pm.
Adult tickets include a charcuterie box and a parking pass ($10 value) for $30. Children's tickets are $15 and include a kid-version of a charcuterie box and juice box. Wine, beer by Sierra Nevada Brewing Company, and flavored water will be available for purchase.
Registration is required as there will be no tickets sold at the event's door. Attendees are encouraged to bring their own lawn blankets and low-back chairs.  Click here for Tickets

For more information about the Sierra Speaker Series and other events sponsored by the Sierra State Parks Foundation, call 530-583-9911 or visit www.SierraStateParks.org.
The Sierra State Parks Foundation believes the Lake Tahoe and Truckee area California State Parks are unique treasures worthy of our support. We fund projects and programming that connects people with our rich natural resources and cultural heritage. Because of our work and advocacy, our valuable State Parks will continue to be places of inspiration and education for generations to come.