Missoula Children's Theater - The Emperor's New Clothes
July 15, 2022
All Day Event
Friday, July 15, 2022, 3:00 & 5:30 pm, Tahoe Valley Elementary School. Adults $10/Children $5. Tickets will be available at the door.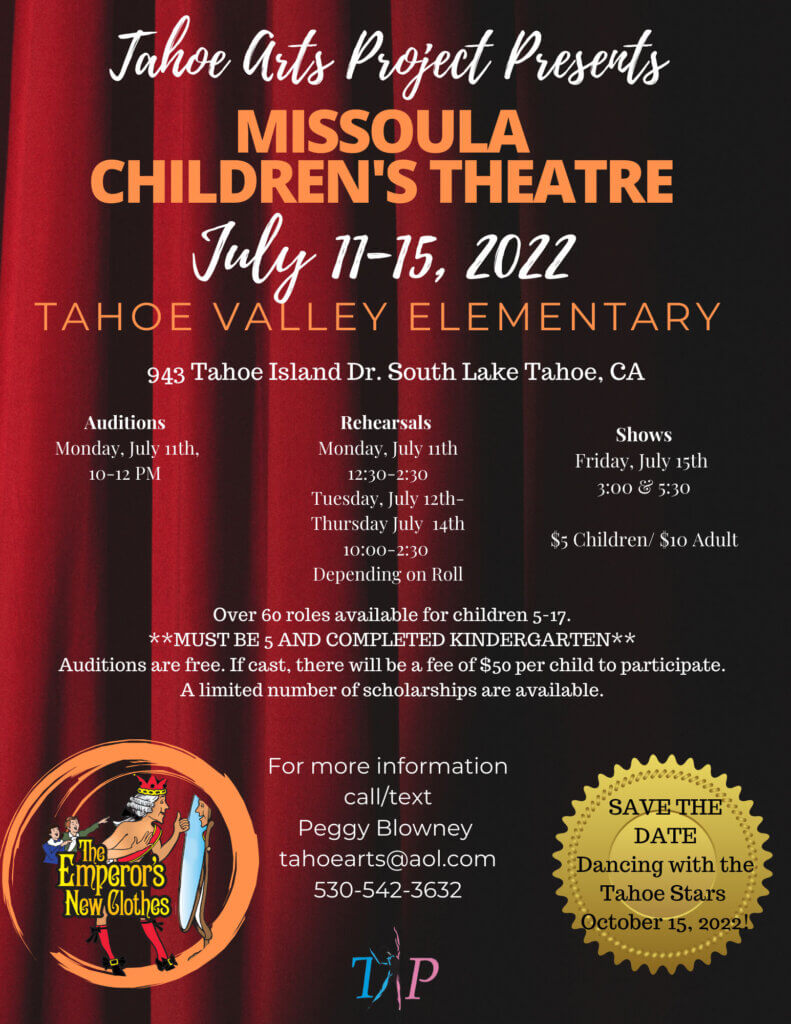 Tahoe Arts Project will be presenting the Missoula Children's Theatre in The Emperor's New Clothes July 11-15th at Tahoe Valley Elementary. There are over 60 roles available. Grades K-12 are welcome to audition. Must be 5 and have completed Kindergarten to participate. The cost is $50 and scholarships are available through Tahoe Arts Project. We look forward to seeing you perform.
For more information contact Peggy Blowney at tahoearts@aol.com.