Holiday Tree Lighting at the Heavenly Village Lake Tahoe
December 24, 2022
5:30 pm - 6:30 pm
The Shops at Heavenly Village Lake Tahoe warmly invite you to come to celebrate the lighting of our 70′ tall cut Christmas tree. Free entry.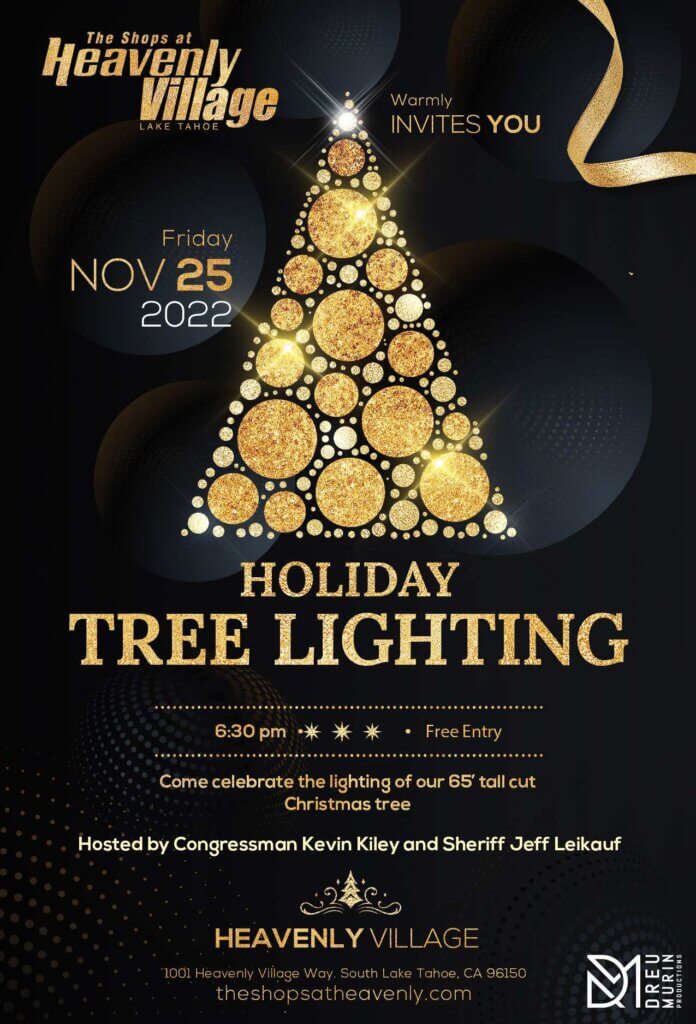 6:30 pm. Gather 'round as Santa lights our monstrous 70 foot, highly lighted, cut fir tree! The kick off ceremony will include: caroling, music and fun for all! Tree lightings are daily at 5:30pm with Santa after November 25th. Coffee cart will be provided.
This year we will be celebrating the 20 year anniversary of the Heavenly Village.
Congressman Tom McClintock's office has it on the schedule at this time. Ohh and of course Santa will be in attendance. Also in attendance Assemblyman Kevin Kiley, El Dorado county Sheriff Jeff Leikaff, City of South Lake Tahoe Fire Chief Jim Drennan.
The star will be placed on top of the tree by the ladder truck by a fireman to light the tree.