Heritage Days at the Tallac Historic Site
July 30, 2022
10:00 am - 3:00 pm

Every week this summer, Wednesdays and Saturdays 10am-3pm, the Tallac Historic Site Heritage Days on the Pope-Baldwin Estates have been a great opportunity for visitors to become engaged, have fun, and learn something new through our FREE family-friendly activities throughout the cultural site.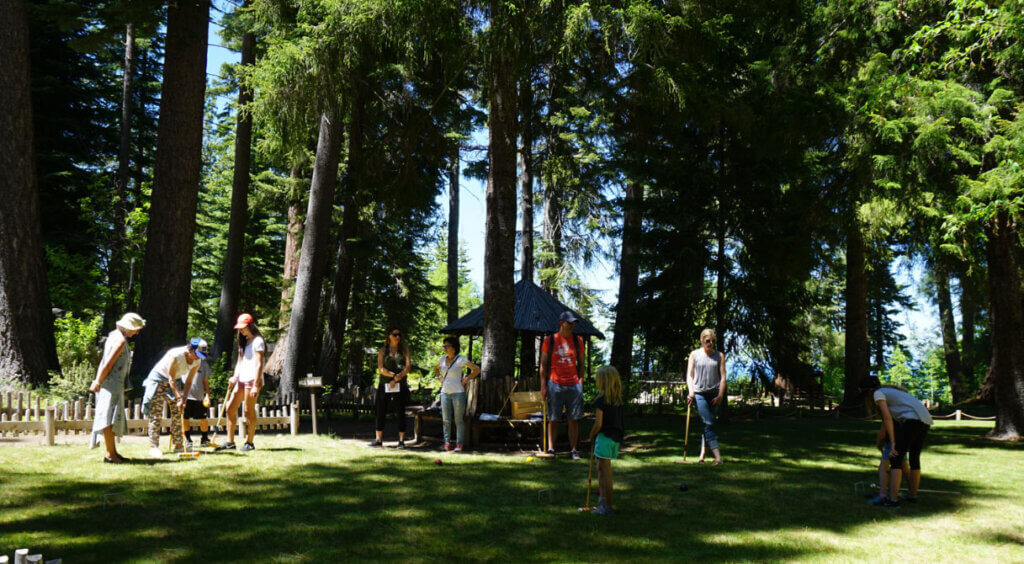 Explore what life would have been like visiting Lake Tahoe in the 1920s at our summer estates. Take a guided tour, weave a basket, make a birdhouse, observe calligraphy.
Play historic games like croquet, sack races, tug-o-war, educational kids activities and games of the past, living history throughout the site, relax by the shore, spend the day!
Visit the Museum and Gift Store; look in the outbuildings that staff lived in laundry, nanny, gardener and more!
Have a family picnic on the beach, read a book on the porch of the Indian Cabin, bring your morning coffee with you and enjoy sitting on one of the many benches available along the shoreline.
Take a walk on the promenade, we'll show you the way, where the Tallac Casino and Resort once attracted wealthy San Francisco area families to the area, interpretive signage and foundations depict a bygone era that Lake Tahoe once represented!