Guilty Christmas Play Boathouse Theatre Valhalla
November 17
7:30 pm - 9:00 pm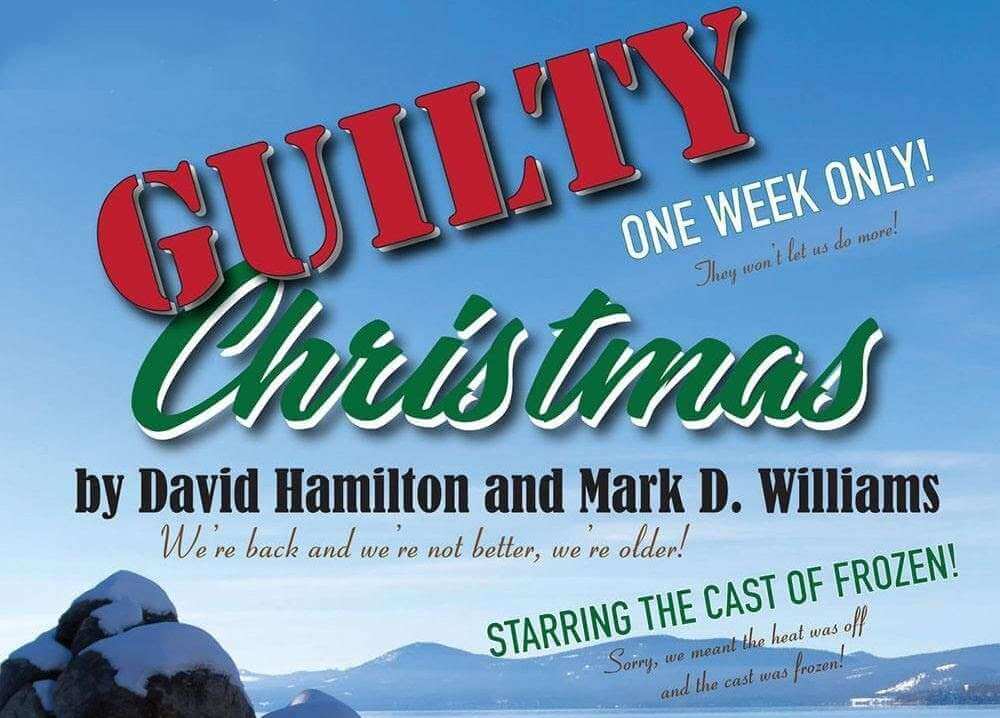 7:30 pm, November 16 – 20, 2022
It was way back in the summer of 2002 when the Boathouse Theatre at Valhalla presented a play by David Hamilton and Mark D. Williams called Guilty Pleasures. It was a fast-paced musical comedy written specifically for the Tahoe audience. The play centered on a group of individuals who had been given permission to perform a show as part of their community service (received for a hilarious variety of minor offenses) by a progressive Tahoe judge. There were hit numbers about living in and visiting Tahoe, such as the "Keep Tahoe Blues," "Living on Tahoe Time" and the "TRPA" song with new material added each year as it played the next several years, with the last performances happening in 2012.
Time has gone by, but all the characters remain. Older, (though perhaps not wiser), they are ready to get together again, and this time they are doing a Christmas show. Yes, after almost ten years the team of Hamilton and Williams has created Guilty Christmas, a musical comedy about the South Shore of Tahoe in winter. Look for songs about winter driving, running for city council, and of course, quarantine. Plus, a giant finale with practically every Christmas song you've ever heard.
If you remember Guilty Pleasures, then you know just what you are in for. If you don't, it's okay, you can just sit back and laugh with everyone else. It will be fun for the whole family, (though probably not for pets).