Chippass Live at the American Legion Lake Tahoe
Chippass Live at The American Legion Friday, Dec 10th at 7:00 pm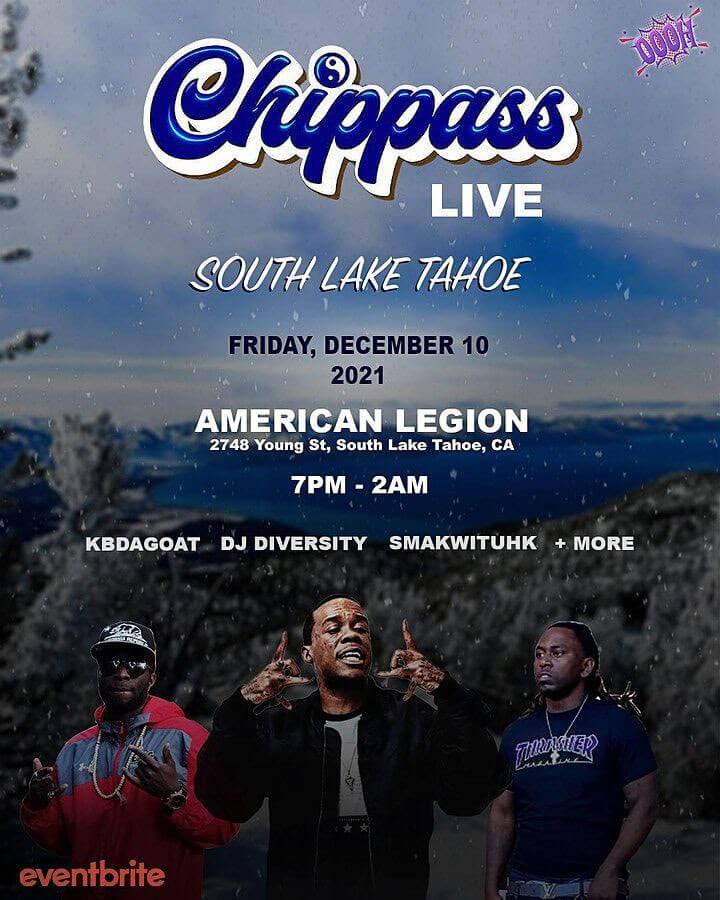 Chippass of Yang Gang & Born In It Entertainment (East Oakland) performs hits along with various local artists who will open for Chippass at 7pm.
Chippass most recent project was BLUITT, released back in 2020 and has features from E-40, Young Mezzy, Flip, Choose Up Cheese, and Buck Igr.
In terms of other recent Guapdad collabs, he recently locked down a major win when Rick Ross hopped on his "How Many" track from his 1176 project. Songs such as "Oooh" and other hits have 100s of thousands of views on Youtube, Spotify, and Apple Music.
Tickets $19. For more info, go here.