Cave Rock is arguably one of the most recognizable geological features found at Lake Tahoe. Located about midway along the Lake's east shore, the brooding 300-foot tall monolith looms over Lake Tahoe's sky blue waters like a regal sentinel. It is often referred to as Lake Tahoe's, Rock of Gibraltar and is visible from almost any point on the Lake.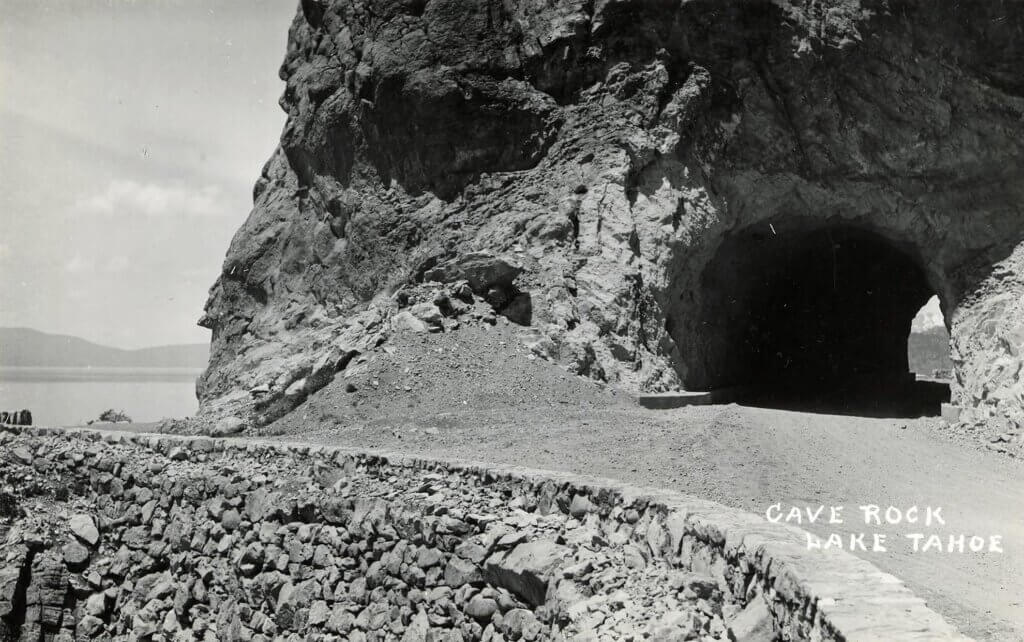 Lake Tahoe's geologic history includes a great deal of volcanism. Cave Rock was once a part of the neck of a volcanic vent that existed on this site about five million years ago. The reference in its name to "Cave," is from the overhangs on the rock's south side. When Lake Tahoe was being formed about three million years ago, its lake level was hundreds of feet higher than it is today. The wave action from this higher Lake Tahoe, hollowed out a portion of Cave Rock's bulk, leaving behind these caves.
Lake Tahoe's first peoples, the Washoe Tribe, considered Cave Rock a spiritual spot providing powerful energy. They believed only shamans should directly visit the rock. They built a trail on the slope above the rock to travel past unobtrusively.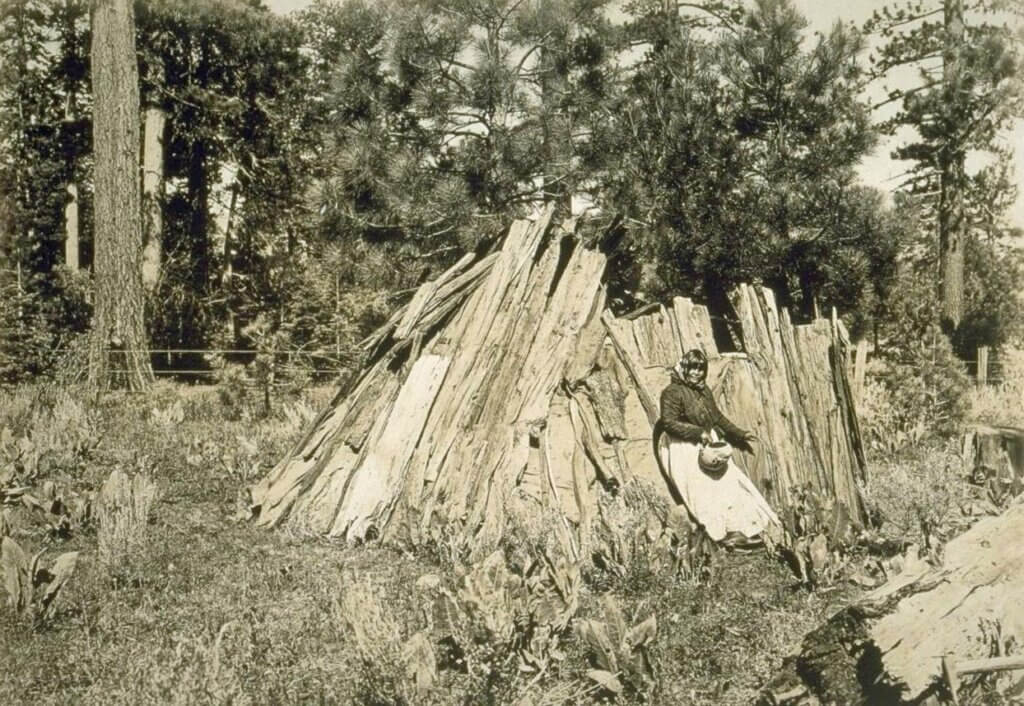 When the California Gold Rush of 1849 brought thousands of Euro-settlers into the Lake Tahoe Basin, miners and prospectors at first used the path the Washoes had built around the rock. But the route was steep and unsuitable for freight wagons. By 1860, a wooden trestle and rock retaining wall was constructed around Cave Rock's west side. Though primitive and precarious, the wagons were able to make the transit much easier. Even the Pony Express riders were able to take advantage of this shortcut to save time on their mail carrying routes.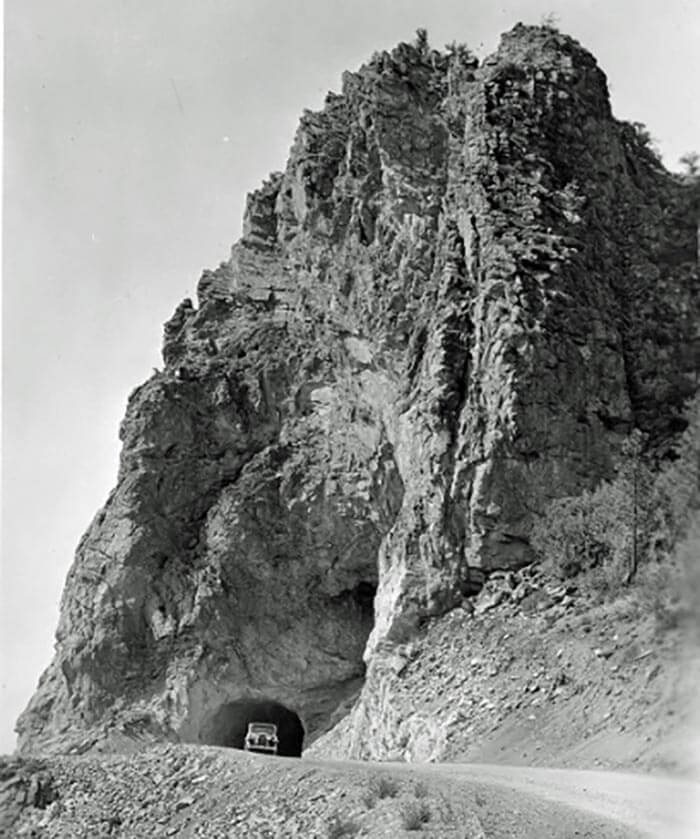 With the arrival of motorized travel, autos were able to navigate across the trestle, but larger and heavier trucks could not. Commercial vehicles had to take an alternate, and often time much longer route. Engineers at the Nevada Department of Transportation determined the best solution was to blast a tunnel right through the crag. In 1931, NDOT completed the new tunnel and constructed a road right through it. This new route worked well, but by the mid-1950s, traffic on U.S. Highway 50 had increased enough so that NDOT blasted through a second tunnel and built another traffic lane. The trestle remained in place and became a favorite for pedestrians to enjoy a view pack stroll around the rock. It was finally removed in 1964 due to safety concerns.
Rock climbers began to test their skills on Cave Rock and recreational use around Cave Rock burgeoned in the 1990s. Climbers from around the United States found its challenging cliffs particularly appealing. Forty-six different climbing routes, facilitated by hundreds of bolts and other devices were hammered and drilled into place.
Washoe peoples were opposed to any recreational activities on or around their sacred site. The Washoe felt the direct contact of climbers undermined Cave Rock's spiritual integrity and requested the U.S. Forest Service (who managed the land at Cave Rock), to prohibit it. In 2003, the Forest Service introduced a new management plan, and ended all rock climbing at Cave Rock. Today, Cave Rock is listed on the National Register of Historic Places as a Traditional Cultural Property and enjoys a certain degree of protection for its importance in the culture of Tahoe's first people. And travelers along the highways of Lake Tahoe, can better appreciate its place in time and history.