Powerline Trail is a 3.5 mile out and back trail located near South Lake Tahoe, California and is rated as moderate. The trail is primarily used for hiking, trail running, and mountain biking and is best used from May until October.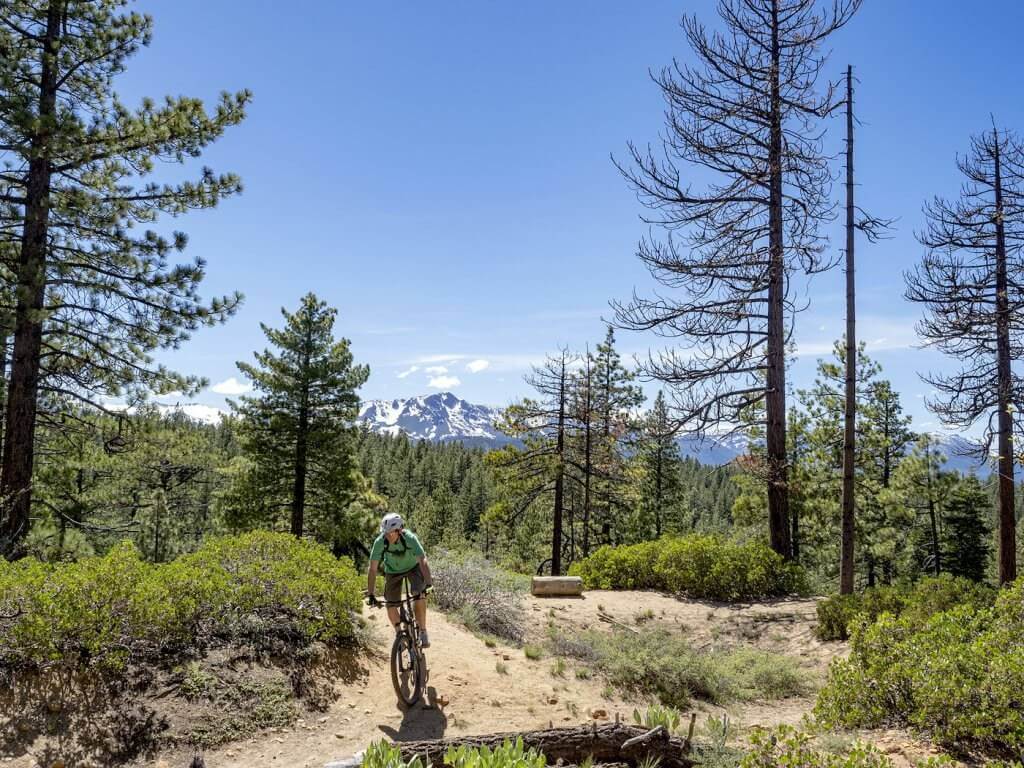 Smooth-rolling single track takes you from town near Heavenly Cal Base up and along the forest above the neighborhoods of South Lake Tahoe. Easily accessible from many points in town. Very suitable for beginners to intermediates — and everyone can use it to connect to other trails, such as Cold Creek, and Corral and Incense Cedar (via the Moto Trail). West of High Meadow Road this trail ostensibly continues as the Moto Trail which morphs into Powerline Road that connects to Fountain Place Road and the Corral area.
Access Info
Head to the top of Ski Run Blvd and take a right onto Saddle Road, this dead ends after about a block where the trail begins. There is limited on-street parking immediately adjacent to the trailhead. However, there is generally plenty of parking at the other end of the trail. To access, drive up High Meadows Road off Pioneer Trail. Park on the pavement at the end of the road or continue another mile up the forest access road to the terminal parking lot. The trail starts north out of the parking area.
Trailhead parking is limited–heed the no-parking signs. More parking available along Ski Run Blvd. Driving directions to trailhead
Powerline Trail Forest Service
Powerline Bike Trail
South Lake Tahoe, CA 96150