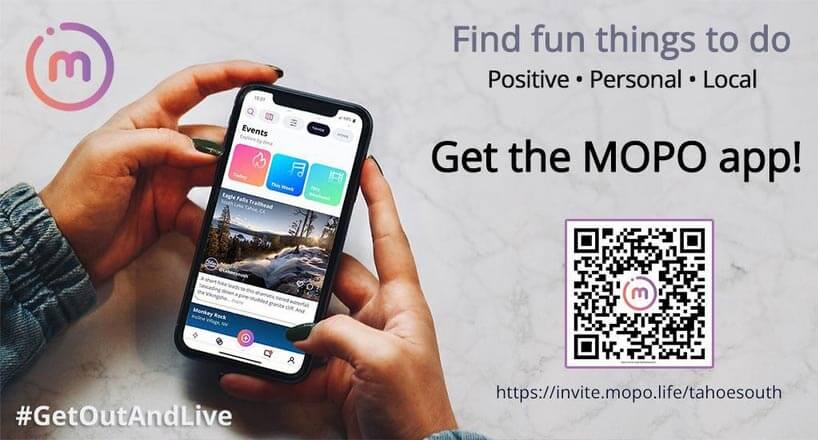 Get Lake Tahoe on the Go with the MOPO app
Discover new activities and places that match your interests and values, not just the popular stuff. Whether you're seeking breathtaking outdoor adventures, fun with the whole family, or a chance to volunteer for a cause close to your heart, you can find it in the MOPO mobile app. Download for free now!
On your phone? Click the button below to download. On your desktop computer? Grab your mobile device and scan the QR code above.