Welcome to the New Nevada Trail Finder!
Find your next adventure. Search thousands of miles of trails across the Silver State.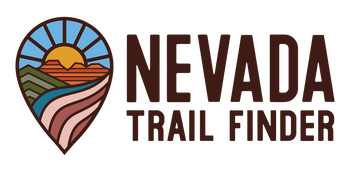 About 56 million acres, over 80%, of Nevada's lands are owned and managed by the federal government, primarily through the Bureau of Land Management, US Forest Service, and Department of Defense. Most of these lands, with the exception of the areas managed by the Department of Defense, are open and available for public use and recreation and feature thousands of miles of trails!
We are confident that Nevada Trail Finder will become your go-to resource for discovering new trails in your backyard and across the state.
Why? Because whether it is a state park, a town trail, a land trust preserve or a national treasure like the Tahoe Rim Trail, the information we provide on the website comes right from the land managers, trail stewards, volunteers and park rangers who have on-the-ground knowledge of each trail system. Our trail data also combines regional trails from multiple sources, to create a comprehensive view of trails across land ownership or political boundaries.
Nevada Trail Finder
Lake Tahoe, NV 89449