Cozy modern cafe serving coffee, smoothies, fresh juices, café bites, and more.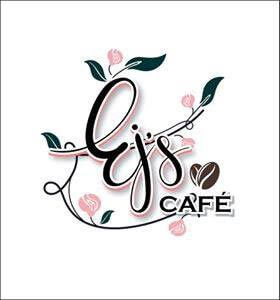 As new residents of South Lake Tahoe, we are excited to become a part of the community and provide some delicious coffee, and yummy treats for you.
EJ's came about when we wanted to revamp the former coffee shop that resided here, The Morning After Café. While pregnant with our first child, we figured what better name to choose than to name our new business after her! So, the name EJ's (short for Ella Jean) was created.
We have partnered with local vendors such as Black Cabin Coffee and Cakes by the Lake as well as our own in-house baker to provide our delicious coffee and pastries.
We are located close to the lake with indoor and outdoor seating, including rooftop seating for those beautiful South Lake Tahoe days to enjoy your coffee and breakfast, and lunch if you so choose. We offer grab-and-go style food, or hot, made-to-order options.
​
EJ's is the perfect place to take advantage of our free WiFi and gather for business meetings, a pit stop before the lake or, we prefer you to make us your "regular" coffee spot.
​Check out Lake Tahoe on Instagram
EJ's Cafe
3115 Harrison Ave, South Lake Tahoe, NA 96150