Handmade Italian cuisine and spirits. Handmade Ravioli, Pasta, Pizza and More! It's Not Sauce, It's GRAVY! Gluten Free Options! Happy Hour Nightly, 5:00-6:30 pm! Full Bar, Beer on Tap, Delicious Wines! We Cater!!! Take Out!! Tuesday through Sunday:  We start serving dinner at 5:00 p.m. (Closed on Mondays)
Let us cater your special event, wedding, rehearsal dinner, birthday, friendly gathering, business meeting, or just when you don't feel like cooking!
Handcrafted choices designed specifically for you. We do more than amazing Italian…just ask!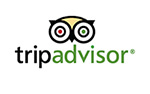 Check out Capise Tahoe on Instagram:
Capisce? Restaurant
178 US Highway 50, Zephyr Cove, NV 89448