U.S. Hwy 50 Opens Tomorrow to South Lake Tahoe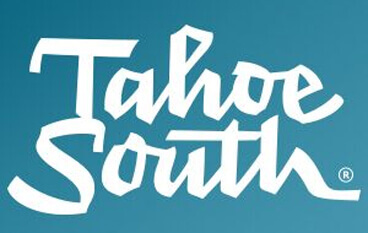 Post-Caldor Fire Clean-up Enables Access for No. California Visitors
Sept. 20, 2021, 11:30 a.m. (SOUTH LAKE TAHOE, Calif./Nev.) – U.S. Highway 50, the main artery into South Lake Tahoe from the Bay Area and Sacramento is scheduled to re-open tomorrow, Tuesday, Sept. 21 at 8 a.m. following a four-week closure due to the Caldor Fire. U.S. Inaccessible since August 20, the last 21.5 miles along the highway to the popular destination resort and backyard retreat for Northern Californians will be open to traffic in both directions between Kyburz the town of Meyers, on the outskirts of South Tahoe.
The area between Kyburz and Meyers was reopened to local residents this morning and also is open for commerce vehicles today but is still closed to the general public. The portion between Kyburz and Pollock Pines previously opened. Motorists should be prepared for areas of intermittent one-way traffic control for ongoing repair work and be alert for workers.
South Lake Tahoe has been rebounding from the fire with determination and grit as its residents have repopulated, businesses reopened, people back to work and school. The U.S. Forest Service, California State Parks and Nevada State Parks have re-opened several beaches and recreation sites within the Tahoe Basin. Areas within the Caldor Fire boundary including mandatory evacuation areas, as well as El Dorado National Forest remain closed. This includes a section of the Tahoe Rim Trail from Kingsbury Grade through Desolation Wilderness, and other trails connecting to the burn area including Star Lake, Cold Creek, Toads, Corral, Armstrong Pass, Powerline. Officials are requesting people not to visit other trails outside the burn area that have been bulldozed as fire breaks. For details on accessible sites and trail heads, visit: U.S. Forest Service LTBMU; California State Parks; and Nevada State Parks. Visit Destination Update for recommendation on which trails to access this fall.
"For Highway 50 to open so soon is incredible and welcome news for residents and visitors, everyone who loves Lake Tahoe," said Carol Chaplin, president and CEO of the Lake Tahoe Visitors Authority. "This provides a positive boost to community spirit as we emerge from a challenging time and move back to normalcy. A heartfelt thanks to all the front-line heroes, partners, agencies and who worked collaboratively and tirelessly to save lives and get Tahoe back to where we can call enjoy its appeal."
The Caldor Fire https://www.fire.ca.gov/ started Aug. 14 in El Dorado County (four miles South of Grizzly Flats, two miles East of Omo Ranch). As of Sept. 20 at 9 a.m., the fire was 75 percent contained. Info: https://linktr.ee/IMT6; Facebook: www.facebook.com/eldoradonf; Twitter: https://twitter.com/EldoradoNF.
For individuals and businesses interested in supporting those impacted by the fire: https://tahoechamber.org; https://tahoeprosperity.org; www.cdrc-tahoe.org.
Contact: Jenn Boyd Lemming or Phil Weidinger, Weidinger Public Relations, 702-278-1932 or jennifer@weidingerpr.com.
###
About the Lake Tahoe Visitors Authority
Designated by USA TODAY among "15 ultimate summer road trips," (July 2019) Lake Tahoe combines the distinctive appeal of two worlds: spectacular natural beauty and a modern tourism destination with an array of outdoor recreation, entertainment, nightlife and gaming. Tahoe's timeless splendor and diversity toward health and wellness, green business practices and sustainability continue to define its inimitable personality. For information about lodging, recreation, packages, and healthy travel at Lake Tahoe, call 1-800-288-2463 or log onto www.TahoeSouth.com.