Tahoe Travelers and Locals Celebrate Summer with Highly Anticipated Return of Iconic Events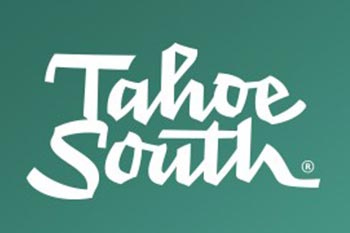 May 23, 2022 (SOUTH LAKE TAHOE, Calif./Nev.) – South Lake Tahoe's summer calendar is thriving as several iconic and traditional events make the triumphant return to the area. (visitlaketahoe.com)
STARS AND SUPERSTARS
The nationally recognized "Lights on the Lake" entails 20 minutes of bright lights and colors that illuminate the night sky to celebrate Independence Day by pairing sounds of American classics and today's top hits to perfectly executed pyrotechnics. Besides being in a boat, viewing spots include Nevada Beach, Lakeview Commons, and Van Sickle Bi-State Park; area officials advise viewers to plan ahead, consider alternative modes of transportation and take all trash/belongings when the show concludes https://visitlaketahoe.com.
Sports and entertainment superstars will take to the fairways of Edgewood Tahoe, July 6-10, for the 33rd rendition of the American Century Championship, celebrity golf's most prominent tournament. Gallery favorites Justin Timberlake, Charles Barkley, and Larry the Cable Guy will be joined by first time players Colin Jost of Saturday Night Live, The Miz of World Wrestling Entertainment fame, and Jake Owen, country music singer/songwriter to compete for $600,000 and charity fundraising during the 54-hole tournament.
LONG LIVE LIVE MUSIC
The inaugural Big Blue Music & Brews Festival, a free, three-day celebration showcases 40 artists across 14 venues throughout the South Shore, from the downtown corridor at The Shops at the Heavenly Village through the south end of town at Camp Richardson's lakefront Beacon Bar & Grill, May 27-29. Featured performers include Pablo Cruise, the renowned American pop/rock band from San Francisco; Scott Pemberton O Theory, a funky, surfy, rock band from Portland, Oregon; Dennis Johnson and The Revelators, San Francisco native recognized as "slide guitar master" by Guitar World Magazine; and more than a dozen local artists. Info visit: https://visitlaketahoe.com/bigblue; tag/follow using #bigblue; download the app: http://bigblue.mopo.life/.
A schedule of superstar headliners will perform at the Harveys Outdoor Arena during the Lake Tahoe Summer Concert Series. Acts include Norah Jones, June 26; The Chainsmokers, July 8; Kenny Chesney, July 12-13; Miranda Lambert, July 28; Dierks Bently, July 30; Robert Plant and Alison Krauss, Aug. 20; Eric Church, Aug. 27-28; Dave Matthews Band, Aug. 30; Keith Urban, Sept. 1-2; Jack Johnson, Sept. 4-5; Alabama, Sept. 9; Jackson Browne, Sept. 10 and Luke Combs, Sept. 22-23: https://visitlaketahoe.com/events/summer-concert-series/.
Bass Camp Festival V is California and Nevada's premier boutique electronic dance music celebration and entails over 40 entertainers on three stages at Hard Rock Lake Tahoe Outdoor Arena, July 23, from 3—11 p.m.: https://visitlaketahoe.com/event/bass-camp-festival/. Headlining the event this year is SLANDER, a Los Angeles based duo who has taken the industry by storm through their meticulous blend of emotional lyricism and bone shaking drops, along with Adventure Club, Flux Pavilion, KJ Sawka, Wolfgang Gartner, Jack Beats, Cam Girl, and Liquid Todd (SiriusXM BPM), Esper, Fluencee, and more. Weekend festivities at the Hard Rock continue with the Lake Tahoe Reggae Festival, featuring Slightly Stoopid, Dirty Heads, SOJA, Tribal Seeds, Common Kings, Fortunate Youth, The Elovaters, and Artikal Sound System, July 24.
Showroom entertainment at Harrah's Lake Tahoe includes Super Diamond – The Neil Diamond Tribute, May 27; comedian Andrew Santino, May 28; Pink Floyd Laser Spectacular, June 4; Little River Band, Sept. 18; Arty the Party every Friday and Saturday as well as Tuesday Night Blues. https://www.caesars.com/harrahs-tahoe/shows
Bally's Lake Tahoe (formerly MontBleu) will host Stick Figure, May 24; George Thorogood and the Destroyers, May 28; Boz Scaggs, June 11; Postmodern Jukebox, June 18; Charley Crockett, July 8; Tahoe Show, Aug. 13-14; and Berlin featuring Terri Nunn, Sept. 17 https://www.ballys.com/lake-tahoe/entertainment.htm.
Heavenly Village Summer Concert Series begins May 27 through Aug. 27 with live music on the main stage every Friday and Saturday (daily for the month of July) from 5:45 – 9:15 p.m. Admission is free and open to all ages. The 5th Annual Heavenly Village Spring Brewfest returns June 18 with beer, kombucha and spirits tastings paired with live music with a portion of proceeds supporting Christmas Cheer. https://theshopsatheavenly.com/.
Live at Lakeview Summer Music Series returns for free live music on the lake's shore 1.5 miles from the Nevada state line every Thursday night, starting June 23 https://visitlaketahoe.com/event/live-at-lakeview.
COMMUNITY & THEATRE
The Valhalla Tahoe historic boathouse theatre and outdoor lawn offer an only-in-Tahoe venue with a robust lineup: Jenni & Jesse from Dead Winter Carpenters, June 15; Silent Sky, June 23-24, 26, 30 and July 1-2; Tim Snider & Wolfgang Timber, July 6; D'Dat – Delbert Anderson and the Delbert Anderson Trip, July 13; Pixie & The Partygrass Boys, July 20; Eric Henry Anderson, July 27; Red Dirt Ruckus, July 31; Loud As Folk Showcase with Lauren & Vic, Aug. 3; Renegade Orchestra, Aug. 10; Achilles Wheel Trio, Aug. 14; Eagles of Newtown, Aug. 17; Jimbo Scott String Band, Aug. 24; WordWave, Sept. 11; Julian G – The Pianist with the Hair, Sept. 13; Matt Donnelly – The Mind Noodler, Sept. 28.
Black Ice Theatre features an array of unique plays and musicals including The Spitfire Grill, June 9-11 and 16-18 at the Lake Tahoe Community College. https://www.blackicetheatreco.com/
This season the Lake Tahoe Shakespeare Festival, July 1 – Aug. 22 brings Much Ado About Nothing and the musical Mamma Mia! https://visitlaketahoe.com/event/.
The 5th annual Lake Tahoe Brewfest features regional craft brew tastings, a homebrewers competition, food trucks, live music, arts and craft vendors at the Lake Tahoe Community College, Aug. 27, to benefit the Boys and Girls Club of Lake Tahoe. http://www.tahoebrewfest.com/
TESTING ENDURANCE
America's Most Beautiful Bike Ride, now in its 29th year, is sold out as cycling enthusiasts circumnavigate Lake Tahoe, June 5. Not to fret, Bike the West is hosting the 18th annual Tour de Tahoe, Sept. 12 as riders can also tackle the Lake's iconic 72-mile shoreline: https://www.bikethewest.com/tour-de-tahoe/.
The 58th DeCelle Memorial Lake Tahoe Relay tests athletes as they run counter-clockwise around Lake Tahoe, June 11. Considered to be the oldest relay race in the country, it began as a New Year's joke by a group of college runners in 1959, grew into a tribute to a beloved son and has evolved over decades as a family tradition http://www.laketahoerelay.com/.
The Rock Tahoe Half Marathon, June 18, is a 13.1 mile course which starts at the top of Spooner Summit, elevation 7,146-feet and drops more than 1,000 feet as runners wind down U.S. Highway 50 to the finish line at the Hard Rock Hotel & Casino Lake Tahoe. https://www.epictahoe.com/
The Tahoe Mountain Bike & Brew Festival is a staple of the area with support from Tahoe Area Mountain Biking Association with bike demos, brews and live music, June 18-19. Riders can compete in the Meyers Triple Crown, covering 5,000+ vertical feet over 30 miles. https://tahoemtbfestival.com/
The Lake Tahoe Triathlon includes sprint, half, and Olympic distances as well as a duathlon (run/bike/run) and aquabike (swim/bike) all starting from Ed'ZBerg Sugar Pine State Park, Aug. 27-28 https://laketahoetri.com/.
Contact: Jenn Boyd or Phil Weidinger, Weidinger Public Relations, 775-588-2412 or jennifer@weidingerpr.com.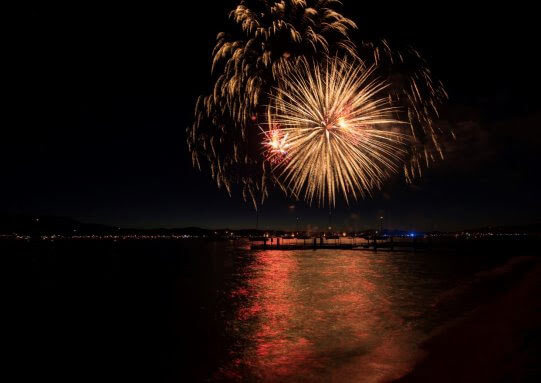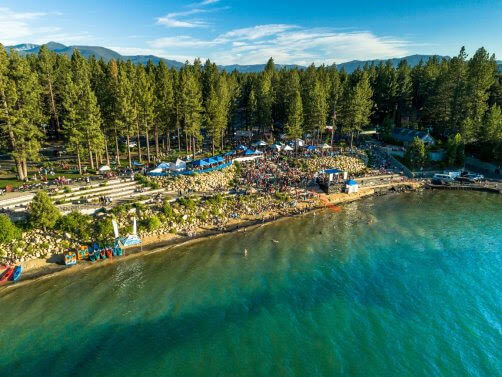 ###
About the Lake Tahoe Visitors Authority
Lake Tahoe was recently designated No. 24 in the World Top 100 Golf Destinations for the best combination of experiences: spectacular golf, dining, attractions, resorts, culture by GolfPass. Lake Tahoe combines the distinctive appeal of two worlds: spectacular natural beauty and a modern tourism destination with an array of outdoor recreation, entertainment, nightlife and gaming. Tahoe's timeless splendor and diversity toward health and wellness, green business practices and sustainability continue to define its inimitable personality. For information about lodging, recreation, packages, and healthy travelat Lake Tahoe, call 1-800-288-2463 or log onto www.TahoeSouth.com