South Tahoe's Ski Resorts Approaching All-Time Snowfall Records - Longer Winter Season, Great Conditions Guaranteed

March 24, 2023 (SOUTH LAKE TAHOE, Calif./Nev.) – With 13 atmospheric rivers bringing snow and moisture throughout the Sierra Nevada this season, the gift that keeps on giving may produce snowfall records at all three South Tahoe ski resorts. To date, resorts have received 545-672 inches or 45-55 feet from early November through March 24, approaching historic levels — and there's still another month of skiing/snowboarding with more snow in the forecast early next week.
"Miracle March," historically the area's most prolific snowfall month, has already delivered nine feet of snow in the first week of March alone. As of March 24, totals hit 545 inches at Heavenly Mountain Resort – its record is 564 inches at the summit in 2016-17; while Kirkwood Mountain Resort is currently at 672 inches with its all-time record at 700 in 2010-11; and Sierra-at-Tahoe boasts 655 inches at the summit making this year the second highest annual snowfall to-date and is still climbing toward its highest record of 763 inches in the 2010-11 season. Other substantial snowfall years for South Shore's ski resorts include 1983, 1995, 2006, and 2017. It all translates to more of a great thing with a long winter for visitors and locals to enjoy unbelievable conditions and renowned Tahoe hospitality. www.visitlaketahoe.com.
The California Department of Water Resources (DWR) conducted its monthly snow survey on March 3 at Phillips Station near Sierra-at-Tahoe, recording 116.5 inches of snow and a snow water equivalent of 41.5 inches, which is 177 percent of the average for this location. This is the third measurement of the season, with the next measurement tentatively scheduled for April 3.
Lake Tahoe is above its natural rim, which portends an abundant summer of water recreation at the beach and marinas, as well as abundant waterfalls and blooms of wildflowers.
EXTENDED SEASON
Tahoe's typical winter season runs from mid-Nov. to mid-April, with resorts this year extending into May. Sierra-at-Tahoe will remain open until at least April 16. Heavenly Mountain Resort closing date is May 7, Kirkwood will add two additional weekends Friday, May 5 – Sunday, May 7 and Friday, May 12 – Sunday. May 14.
COMMUNITY TENACITY
The South Shore community has once again shown its mountain resilience through a sometimes challenging winter by lending helping hands where possible ranging from a young adult with a jeep going out during storms to help stuck vehicles, parents helping shovel roofs of daycares, snow removal for neighbors; and Hard Rock Hotel & Casino and Harrah's Lake Tahoe both offering affordable rates with no resort fees/parking for displaced residents whose homes have been impacted from the recent atmospheric rivers. Harrah's has also housed emergency personnel as well as a warming room. The City of South Lake Tahoe proactively activated the Emergency Operation Center to be able to respond quickly and have efficient communication with our local, state, and federal agencies to help mitigate flooding and infrastructure issues throughout the community. 
"This is definitely a season to remember with incredible powder days – and there's still months for everyone to enjoy it," said Carol Chaplin, president and CEO of the Lake Tahoe Visitors Authority. "Overall, businesses are experiencing a successful season with occupancy figures comparable to 2022 despite periods of inaccessibility due to weather. We are appreciative of our snow removal teams, first responders, law enforcement, city staff, businesses, and resorts to keep the roads and mountains safe."
SAVE DRIVING TIPS
During snowfall, a fleet of city and state snow removal vehicles work throughout the Lake Tahoe Basin to keep roads clear and safe for travel. Safety and ease of travel are always key with real-time road conditions and information available on California roads at Caltrans at www.dot.ca.gov or 1-800-427-ROAD (7623) or 916-445-7623. For road conditions in Nevada, visit the Nevada Department of Transportation at http://nvroads.com or 877-687-6237. Some key tips: slow down and always drive slower during snowy conditions, realize braking distances are longer no matter the vehicle – including 4-wheel drive, plan ahead, anticipate delays, leave plenty of space, carry chains, and know how to install them. For more information: https://visitlaketahoe.com/destination-update/. 
For winter recreational safety recommendations that every guest should know, Ski California offers a guide at https://safety.skicalifornia.org – from what to do before skiing or riding to how to ride lifts, to understanding trail signage and navigating potential hazards, and learning about deep snow and avalanche awareness.
Tourism officials encourage a "thoughtful visitor common sense and common courtesy" list of suggestions:
Stay on the main roads – do NOT utilize apps that may take you through local neighborhoods as streets there may not yet be maintained, resulting in getting stuck, thereby generating traffic congestion and greater delays;  
Once in town, connect without a car: take the free Lake Link shuttle service to Heavenly and around the tourist downtown area. The system is convenient, and did we say "free?" www.tahoelakelink.com
Drink Tahoe tap water and forget the plastic bottles – besides, Tahoe water tastes great;
Re: trash, please appreciate the outdoors here as you would your home and place trash in a can or pack it out to an available receptacle;
Please don't leave any plastic sled behind – each one deserves a home!
CONSIDER REMOTE WORK
With the ability for many to work remotely, winter enthusiasts are encouraged to consider that option in their plans and arrive prior to forecasted storms/work and then play. If snowstorms occur on Sundays when the highest percentage of guests are leaving, consider staying another night for ease of travel.
For more information, events, promotions, packages, and conditions, explore Visit Lake Tahoe: www.VisitLakeTahoe.com.
CONTACT:
Contact: Jenn Boyd Lemming or Phil Weidinger, Weidinger Public Relations, 775-588-2412 or jennifer@weidingerpr.com.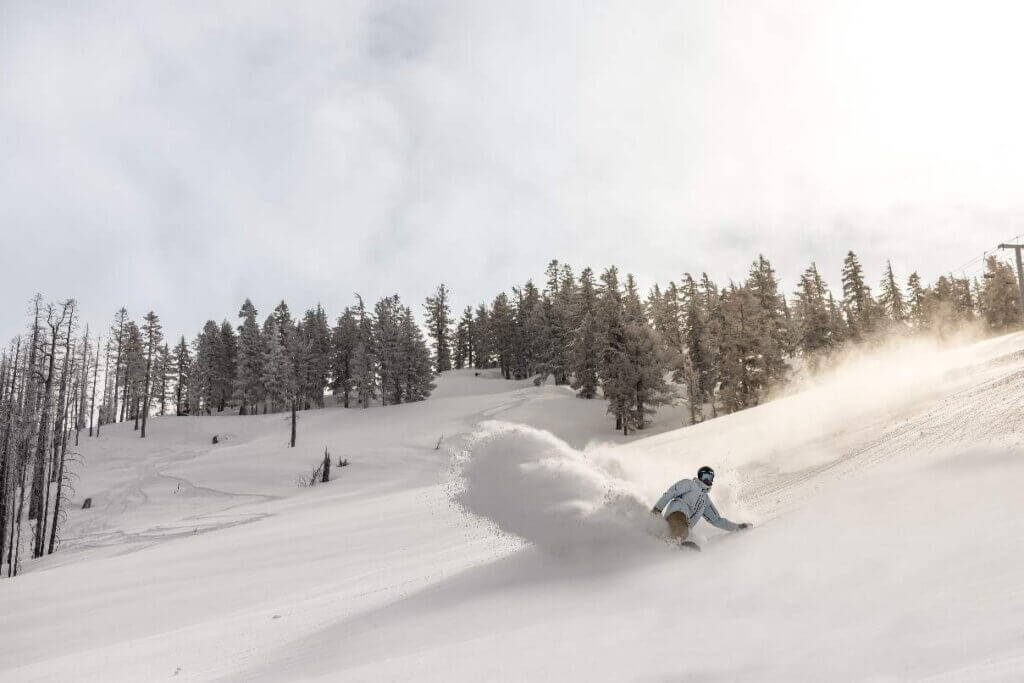 ###
About the Lake Tahoe Visitors Authority
Designated the "America's Favorite Ski Destination" by USA TODAY readers, Visit Lake Tahoe combines the distinctive appeal of two worlds: unparalleled natural beauty and an array of world-class outdoor recreation, entertainment, nightlife and gaming. As a responsible tourism destination, it offers a balanced approach regarding social and environmental impacts to preserve its appeal for generations. For information about lodging, recreation, events, and mindful travelat Visit Lake Tahoe, call 1-800-288-2463 or log onto www.VisitLakeTahoe.com.