South Lake Tahoe Re-Opens Under Revised Safety Guidelines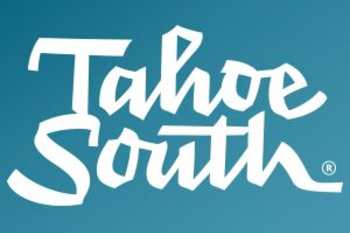 Visitors welcome back to America's Favorite Lake:
outdoor activities, limited retail, restaurants, accommodations
South Shore's California lodging properties begin opening June 12
June 11, 2020 (SOUTH LAKE TAHOE, Calif./Nev.) – South Lake Tahoe will begin the long-awaited rebound from the Covid-19 pandemic with the opening June 12 of select area attractions, trails, beaches, retail, dining, and accommodations on both the Nevada and California side of South Shore. The new reality will require evolving adjustments to capacity and occupancy levels to ensure safety guidelines are followed with regular updates and details available on www.TahoeSouth.com and @TahoeSouth social media channels.
"Leisure travel restrictions across both state lines are now lifted, and we're thrilled to be welcoming back visitors," said Carol Chaplin, CEO and president of the Lake Tahoe Visitors Authority. "The spectacular natural beauty and timeless appeal of South Lake Tahoe is now available for both residents and visitors. With the additional clarity from authorities, guests can now make plans to safely enjoy both California and Nevada sides of South Shore."
Stateline casinos opened last week with brisk business at Hard Rock Hotel & Casino Lake Tahoe, Harrah's Lake Tahoe and MontBleu Resort Casino & Spa, with Harveys Lake Tahoe opening at a later date.
In South Lake Tahoe, several lodging properties will open June 12 with limited capacity with others to follow later this month. For a list of properties currently open visit Healthy Travel Information. Tourism officials also recommend guests plan and contact the lodging establishments directly for clarity on the latest policies and specific guidelines prior to arrival.
By adhering to social distancing and in place guidelines, the South Shore area on both sides of the state line has managed the pandemic to-date with a minimum of cases.
"The social distancing provided with our recreational appeal and smaller population provides peace of mind for folks looking for a first trip following three months of stay in place guidelines," said Chaplin. "We will continue to protect our home by encouraging visitors and locals to maintain proper social distancing and health protocols to ensure progressive openings and ongoing operations for businesses throughout the destination."
With the myriad of Tahoe activities from mountain biking, boating, kayaking, standup paddleboarding, hiking, parasailing, golfing, the need to continue to protect Lake Tahoe's resources is paramount. Lake Tahoe – Truckee partners have collaborated on messaging, resources, and a campaign through Tahoe Care Tahoe to keep all healthy and safe while traveling. Those tips include: go big on distancing, masks matter, plan to change plans, no germs or anything else left behind, expect closures, and if sniffles stay home.
USFS Lake Tahoe Basin Management Unit has lifted the closure on recreation sites, however not all sites have parking, restrooms, and trash services available. Guests are required to follow all road parking guidelines and restrictions and adhere to "Leave No Trace" recommendations to pack all materials in and out. For the latest updates check the USFS social media pages, https://www.facebook.com/LakeTahoeUSFS/. For current visitor boating information and facilities' opening dates: www.TahoeBoatInspections.com.
The American Century Championship is back! In a collective effort reflecting America's drive for a return from COVID-19, the celebrity tournament will bring golf and community service together for the 31st edition, July 8-12 at Edgewood Tahoe. Steph Curry, Aaron Rodgers, Charles Barkley, and two-time defending champion Tony Romo are among 80 sports and entertainment stars planning to compete and charity fundraise over nine hours of live NBC Sports coverage over three days. Explicitly following governmental and health guidelines — and similar to major sporting events throughout the country – the tournament will return as a live television event but without spectators. All prize monies will be donated to COVID-19 relief and area non-profits.
Further demonstrating South Shore's rebound, groundbreaking for the $80 million Tahoe South Event Center will be in early July with a completion date in 2022. The 138,000 square-foot facility will be located adjacent to MontBleu Casino in Stateline on property donated by Edgewood Tahoe. The Event Center will represent a new and unparalleled venue for conventions, special events, and entertainment on Lake Tahoe's south shore. Benefits include an overall economy of $40-$60 million per year by attracting business in traditionally slower shoulder seasons; providing for year-round employment for 350-550 locals (plus nearly 800 construction jobs); and diversifying the resort economy by aligning with the destination's shift from gaming to recreation and entertainment.
Lake Tahoe has committed to Pledge for the Wild, an initiative with other mountain communities to encourage guests to support $1 per hour when recreating. Donations can be made by texting WILD4TAHOE to 44-321, or at www.tahoefund.org.
For current information, preventative recommendations, and updates visit https://visitlaketahoe.com/healthy-travel-information/.
Contact: Jenn Boyd or Phil Weidinger, Weidinger Public Relations, 775-588-2412 or jennifer@weidingerpr.com.
###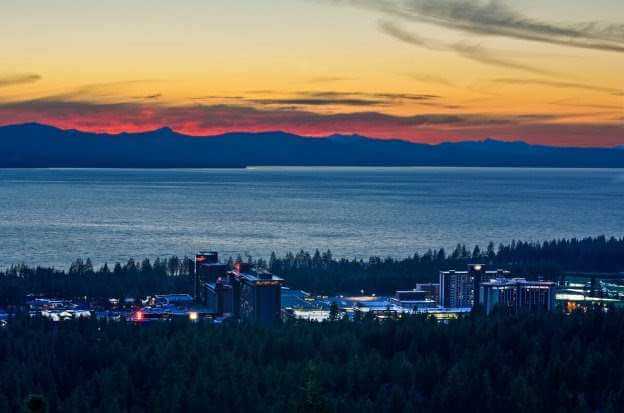 About the Lake Tahoe Visitors Authority
Designated by Travel + Leisure "The Best Places to Travel in July," (June 2, 2020) Lake Tahoe combines the distinctive appeal of two worlds: spectacular natural beauty and a modern tourism destination with an array of outdoor recreation, entertainment, nightlife, and gaming. Tahoe's timeless splendor and diversity toward health and wellness, green business practices and sustainability continue to define its inimitable personality. For information about lodging, recreation, packages, and healthy travel at Lake Tahoe, call 1-800-288-2463 or log onto www.TahoeSouth.com.