Stunning scenery along the trails less traveled
From the end of May to September, when the trails around Tahoe have more foot traffic, I look for a route that is less crowded and offers great vistas, challenging inclines and plenty of photo opportunities.
On these trails I usually see things I rarely seen on the more popular trails — yellow frogs, black lizards, golden trout, huge white puffy toadstools — which send me scrambling for my camera.
Here are a handful of trails I enjoy– shhh, don't tell too many people. I prefer the path less traveled.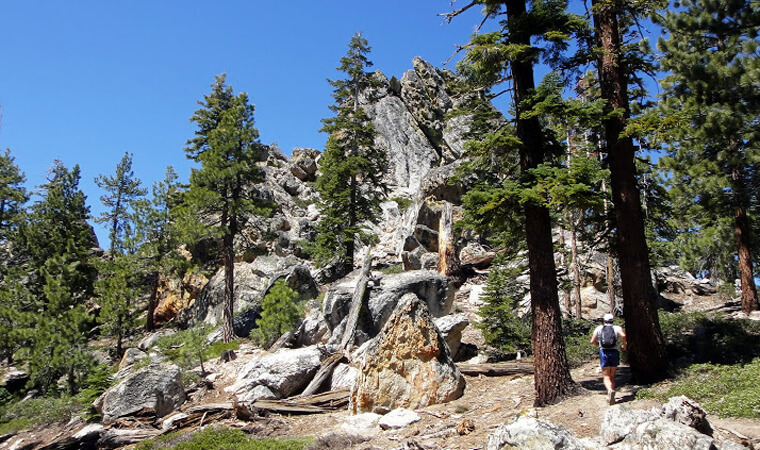 Wonderful views of Lake Tahoe from the top of Castle Rock require a short hike (I like to run with my dog in the early morning) through the trees and a little bit of rock climbing. The reward is magnificent if you're versed in technical climbing skills which are necessary to scale the fourth-class rock and to reach the 7,904 foot summit. There is a lower pinnacle nearby which offers similar views with a little scrambling required. To get there, take Highway 207/Kingsbury Grade to North Benjamin Drive. The road turns into Andria Drive. Continue on it until the road ends in a US Forest Service gate. The trailhead is another Forest Service gate downhill (southeast) from the roads end gate. Park and begin the trek. Tip: Be mindful of mountain bikers as some of the trails do get narrow in sections.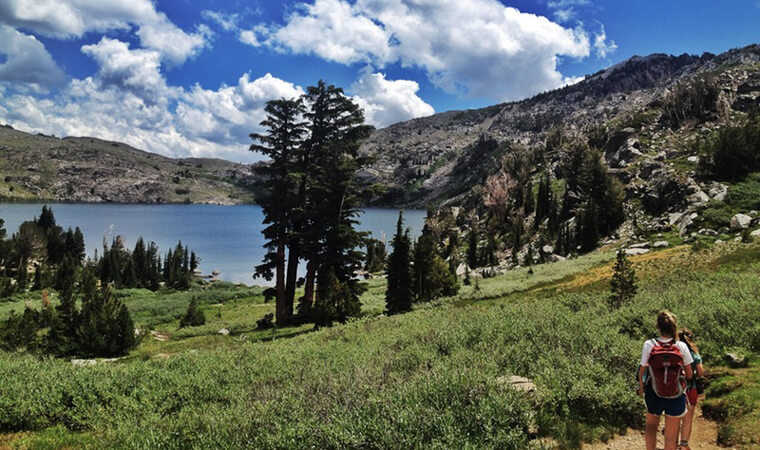 Round Top Lake Trail is a beautiful hike in subalpine forest with stretches of trail above tree line. And has incredible wildflowers in late spring. Bring a swim suit and bug spray because a dip in the lake is so refreshing after working up a sweat. From Highway 88, take the Woods Lake Campground road. The trailhead parking lot will be before the campground.
Trekkers/Backpackers who don't mind regaining lost elevation will appreciate the Fourth of July Lake semi-loop trip through the northeast section of Mokelumne Wilderness, which includes four bright lakes along the way set into granite bowls, each with fabulous vistas, and nature's finest flower gardens combine in this not-to-be-missed excursion. Pick up this trail at Carson Pass. Campsite permits must be obtained from the Carson Pass Information Station before starting the hike. No campfires are permitted.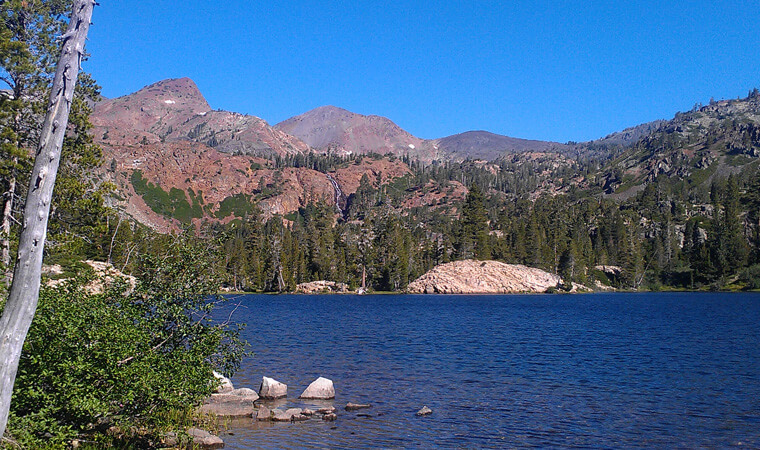 With numerous waterfalls and creeks all over the place, the Grass Lake hiking trail is full of liquid scenery that makes for great photos. This trek along this mellow hike is suitable for all ages, as it doesn't require much energy, only the desire to experience nature at its finest. Grass Lake sits among granite slopes at 7,000 feet in the Desolation Wilderness. The hike to Grass Lake passes Lily Lake, crosses Glen Alpine Creek and includes several waterfalls and a swimming hole. Weather conditions can change rapidly.
To access the trailhead to Grass Lake, take Highway 89 north from South Lake Tahoe to Fallen Leaf Lake Road. Watch for bicyclists and other cars on this narrow, one-lane road. Continue until you see the Glen Alpine trailhead sign and turn left. Trailhead parking is across from Lily Lake.
Where's your favorite off-the-beaten-track trail?