Fall is definitely upon us with Winter creeping up, but there is still plenty of time to take advantage of the great trails and Fall colors in Lake Tahoe!
One of the best Fall hikes into Desolation Wilderness is to Lake Genevieve. It's like hiking through a forest wonderland with plenty of plant life, trees and growth. The hike is moderate and extremely peaceful. It leads up a pretty steady climb with the lake about four and a half miles in leaving from Meeks Bay Trailhead. You'll gain about 1,100 feet of elevation and if you wanted to continue further into Desolation Wilderness there is much more to see such as Crag Lake, Grouse Lake, Phipps Peak and more.
I woke up early on a cool, wet September morning for the hike. The weather wasn't very cooperative, but I was able to get to my destination, Lake Genevieve. On the drive out to Meeks Bay Trailhead, the wind was howling and I stopped by Emerald Bay for a nice picture. Once I reached the trailhead, I quickly packed up my Granite Rocx pack and was on my way. The first mile and half of trail is a flat dirt road until you reach a sign on the right for Desolation Wilderness. That's really where the trail begins. From there you'll follow the trail on a consistent climb, but nothing too difficult, through the forest with trees such as Douglas Fir, Red Fir, pines and many more. The colors are beautiful, and as Fall has really sprung into action I bet the colors are even more spectacular now.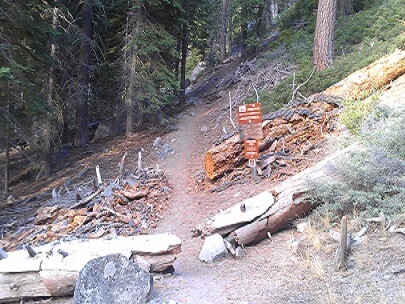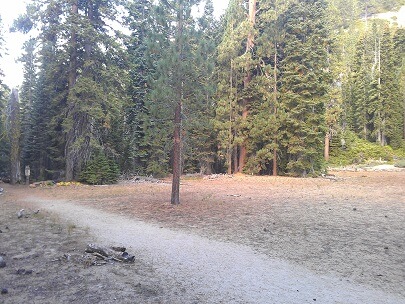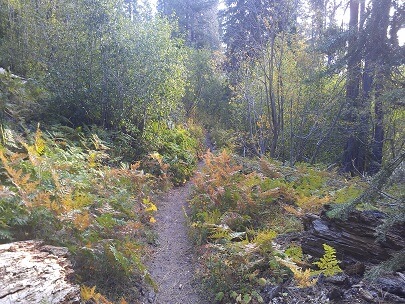 Continue along the trail and you'll reach a log bridge about three and a half miles into the hike that crosses over Meeks Creek. From there continue along the trail for a mile, like I did, and you'll reach Lake Genevieve. The lake is small, but very pretty and surrounded by mountains. Worse weather was starting to move in so I only spent a few minutes at the lake and then made my way back to the trailhead. Enjoy a few more pictures!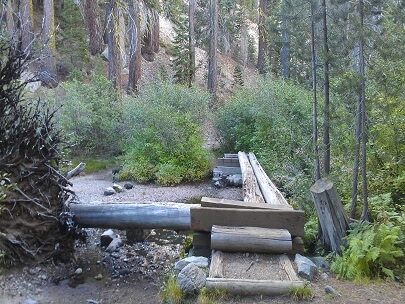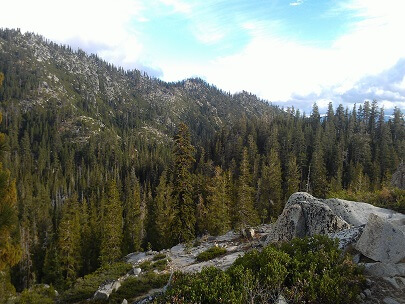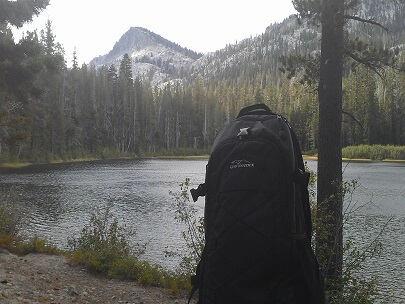 I can only imagine how great this hike is right now in the Fall, so make sure to get at least one last hike in before Winter really hits and hike to Lake Genevieve! If you have hiked to Lake Genevieve or even further into Desolation Wilderness from Meeks Bay, make a comment below!