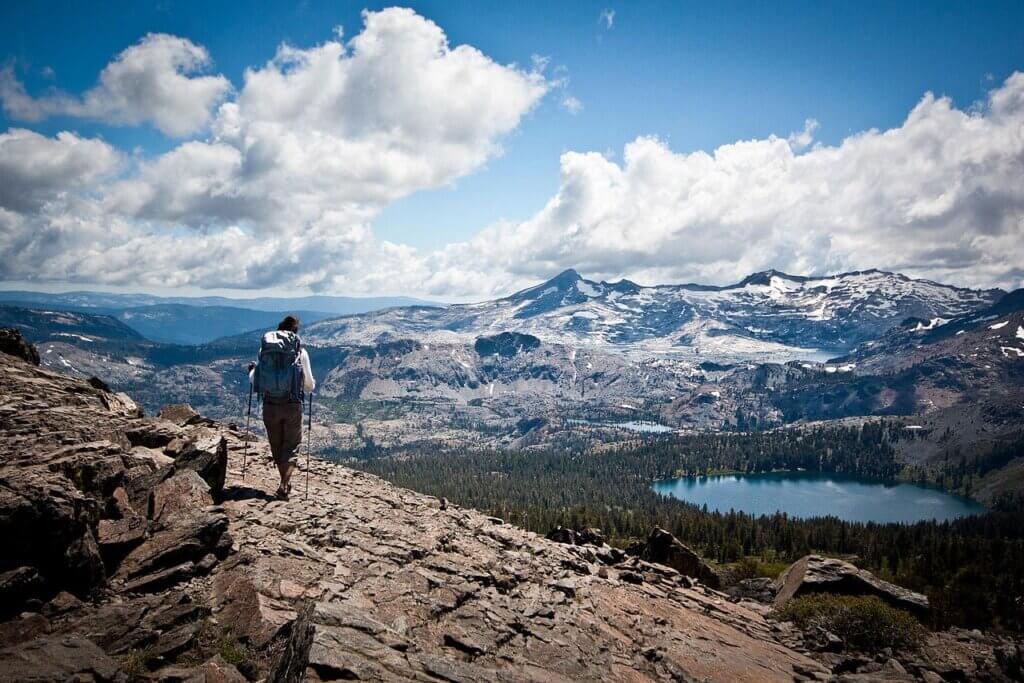 Desolation Wilderness is a 63,960-acre wilderness area with sub-Alpine and Alpine forests, glacially-formed lakes, and granite peaks. Desolation is located on the west side of Lake Tahoe north of Highway 50. Visitors will find Desolation in its natural form and on its own terms – meaning sudden storms, fires and other hazards may be encountered.
Desolation Wilderness is one of the most heavily-protected wilderness areas in the country, with a Leave No Trace policy so future generations can enjoy the area free of trash and traces of human interaction. This non-degradation concept is in place to prevent the loss of future naturalness in the area.
Required wilderness permits can be obtained and self-issued at most of the trailheads for day hikes, or at U.S. Forest Service offices on the South Shore of Lake Tahoe for overnights. Call (530) 543-2600, or (530) 543-2674 for more information. Fees are required when entering the wilderness. Campfires are prohibited in Desolation Wilderness. The only acceptable forms of transportation are by foot or by horse. All mechanical transportation is prohibited.
Bear canisters are needed for all overnight visits to Desolation Wilderness.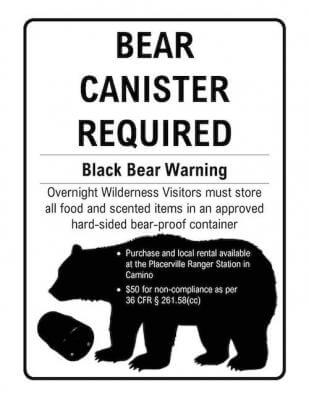 Starting July 18, all overnight visitors going into Desolation Wilderness will need to have bear canisters for all food and scented items. Forest Service order No. 03-22-11 s needed to protect the Tahoe bears. They must be approved canisters designed to prevent access by bears. Bears are extremely active in the Lake Tahoe Basin, especially on the west side. Bear canisters are essential for protecting your food, gear, and our Tahoe bears. This Forest Service order isn't just for this summer. It is in effect until July 17, 2025.
Desolation Wilderness
South Lake Tahoe, CA