Wine Walk at the Heavenly Village
August 1
4:30 pm - 7:30 pm
Wine Walk at the Heavenly Village. Sample wines crafted from Carson Road Wineries.
Each day in August, 4:30 – 7:30 pm. Food specials and chances to win great prizes at every location! Benefiting Christmas Cheer all year. Get your tickets at the event. $20 donation.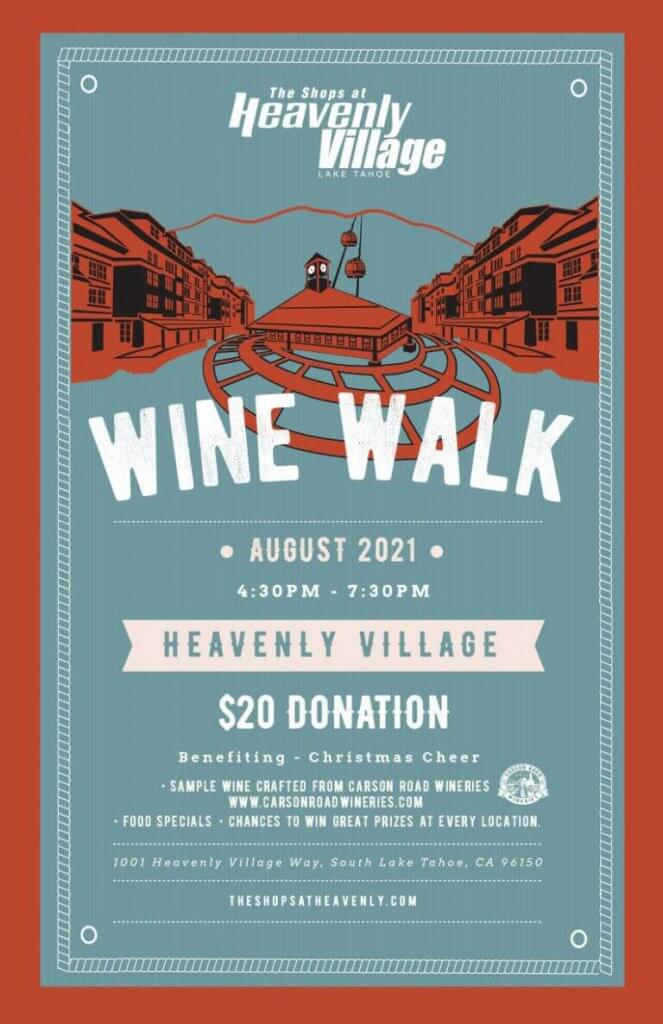 Multiple shops in the Village will be hosting a tasting station featuring a selection of their favorite wines.

About Carson Road Wineries:
It is simple. We love to make and share fine, approachable wine. We are casual group of winery owners who feel working together as a cohesive group we can accomplish more than we can alone! Each of our wineries is a family run winery, and most days you will meet the family or the winemakers in the tasting rooms. We come from varied backgrounds and experiences, but we all share one thing in common… the love of producing great wines!