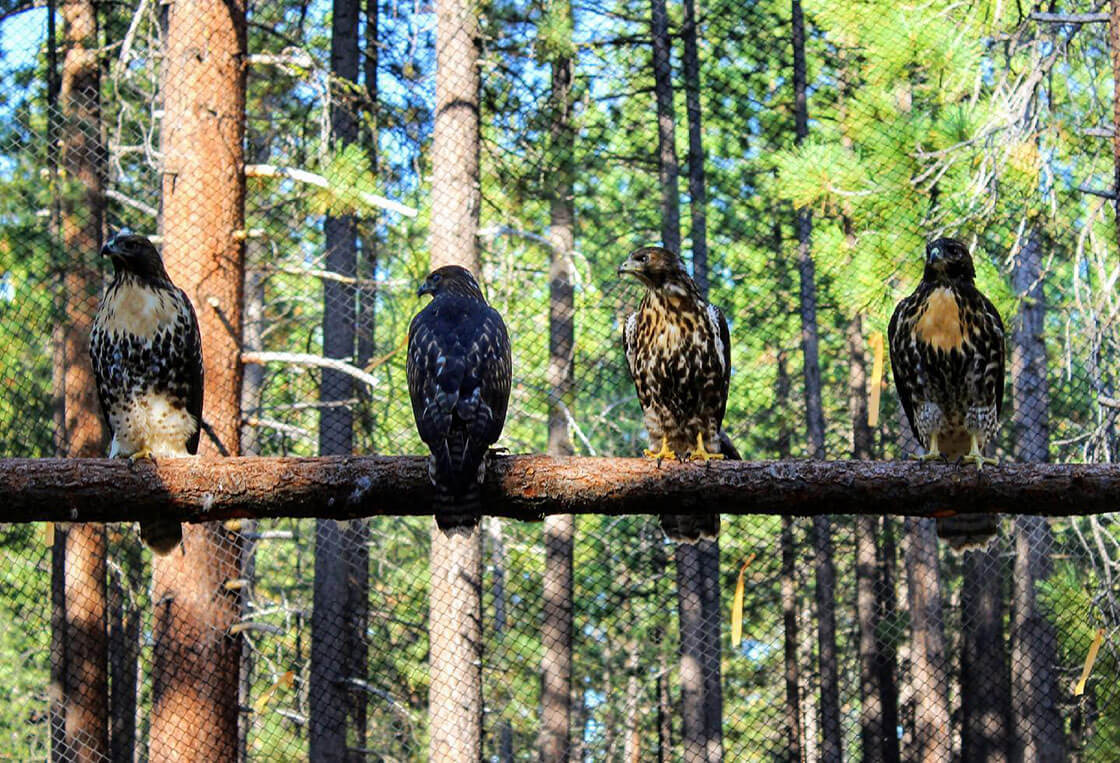 Lake Tahoe Wildlife Care (LTWC) is starting Wildlife Wednesdays on July 21 and they will last through the summer. There will be a rotating schedule of topics and expert presentations with the inaugural event "Introduction to Tahoe Wildlife" at 6:00 p.m. In this 45 min presentation, LTWC Animal Care Director Denise Upton will share an introduction to Tahoe's wildlife, from birds to bears. Reservations are required each week as space is limited, but this first week is already full.
For future Wednesdays, visit the LTWC event page at https://ltwc.org/events/.
The outreach events will be used to educate the public on living with wildlife, and how to handle them.
"Our animals are here because a human made a mistake," said Bruce Richards, LTWC capital projects director.
The learning center is just outside the facility's fence and parking is available for the events.
The public is not allowed in the facility as the temporary residents who were rescued are rehabilitating before being released into the wild and human contact needs to be kept to a minimum.
"Thanks to this support from the Tahoe Fund, we now have an outdoor amphitheater that allows us to share some of what we do with the public," said Richards. "The Outdoor Learning Center provides a new opportunity to educate visitors about our efforts and how they can help."
"This is going to be a huge deal," said Upton of the center.
Since 1978, Lake Tahoe Wildlife Care (LTWC) has rescued, rehabilitated and released over 17,000 orphaned and injured wild birds and animals back into the wild. After outgrowing their original property in the founder's backyard, through donations and fundraising efforts LTWC purchased its current 27-acre property in South Lake Tahoe in 2015. Seven buildings have been built since, quadrupling the space to care for wild animals.
"Since day one, Tahoe Blue Vodka has committed to giving back to local organizations that are making a difference for Lake Tahoe," said Matt Levitt, Tahoe Blue Vodka founder and CEO. "Lake Tahoe Wildlife Care has been such a tremendous asset to injured Tahoe wildlife that setting up a matching donation to help create the Outdoor Learning Center just made sense. We're so excited to see the facility come to fruition and know it will be a great resource in the effort to help educate visitors and residents about the important work LTWC does."
Lake Tahoe Wildlife Care on Instagram