October 21
7:00 pm - 8:30 pm
Tallac Historic Site volunteers and staff invite you to attend an interpretative tour through the American Spiritualism Movement. Discover why so many Americans tried to speak to the dead and how they did it. From seances to ouija, this tour takes you back in time to experience the movement firsthand. You'll also hear tales from our modern-day, ghostly encounters that regularly occur at the Pope Estate.
Name: Tallac After Dark
Dates: Oct. 5 – 21, Wednesdays, Thursdays, & Fridays
Time: 7:00pm – 8:30pm
Ticket Fee: $15/Adult, $10/Child (under 12)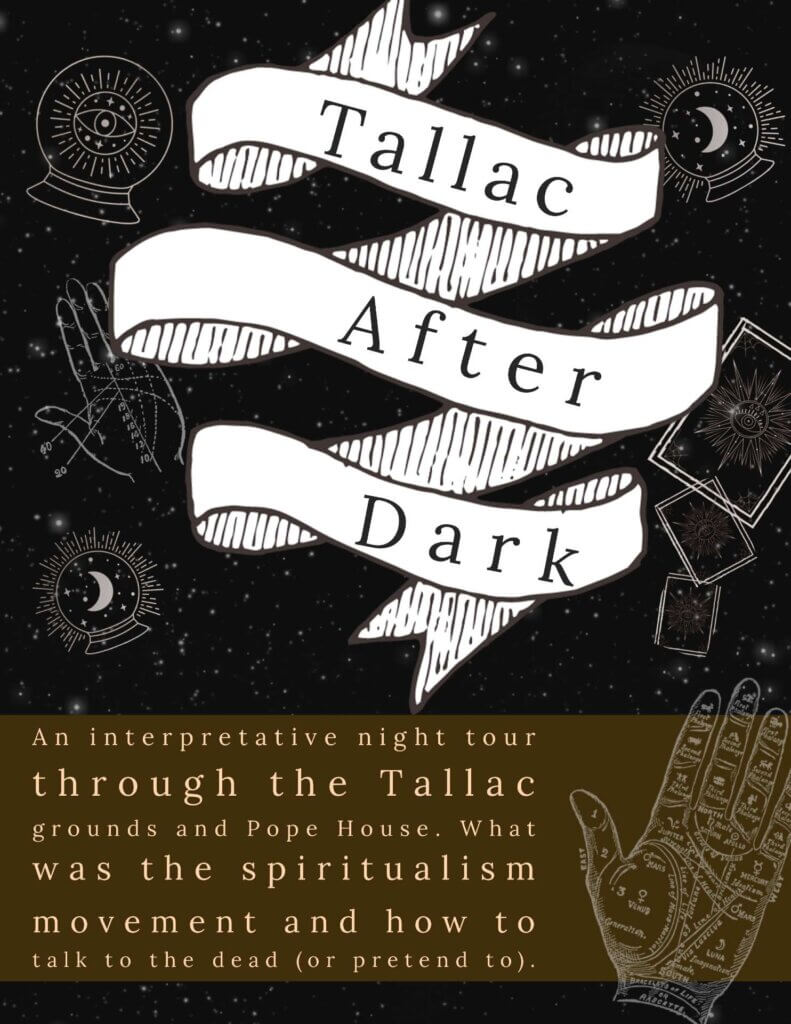 Tallac After Dark begins in the Tallac Museum Courtyard and ends inside the Pope House. Dress appropriately for cold weather conditions as there is no heat inside the house.
For more information and tickets, please call the museum at 530-541-5227.