Tahoe Taco & Margarita Festival at AleWorX
September 19, 2021
12:00 pm - 5:00 pm
Tahoe Taco & Margarita Festival at Lake Tahoe AleWorX located in the Crossing at the "Y".
The event name says it all! Designed with both foodies and tequila connoisseurs in mind we bring you some of the most stellar taco and margarita recipes from around Lake Tahoe!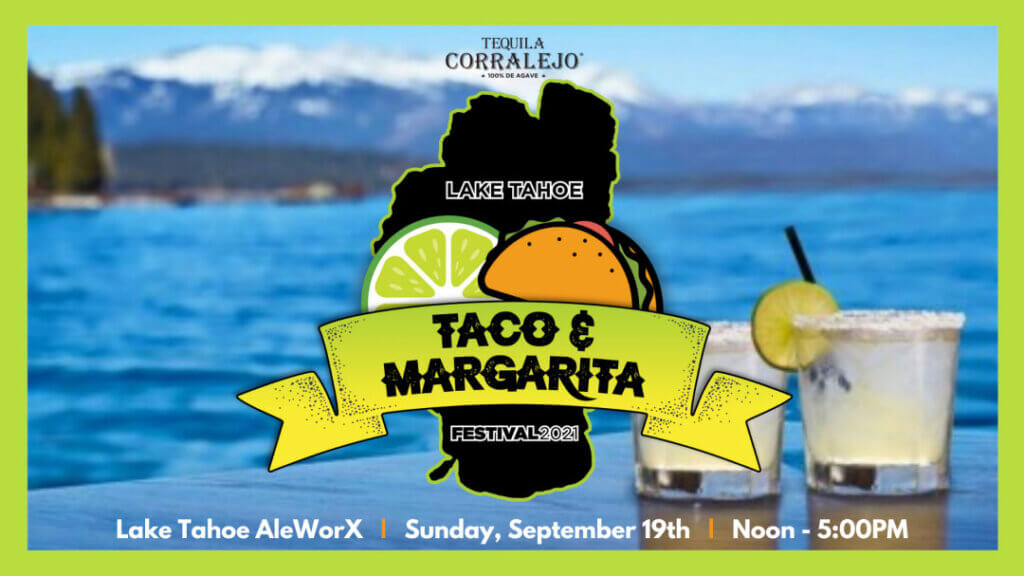 Being hosted at Lake Tahoe AleWorX, there is something for everyone.
Family friendly fun for the kiddos, live music all day, multiple restaurants to choose from, lounge areas, self serve beer/wine walls and much more!