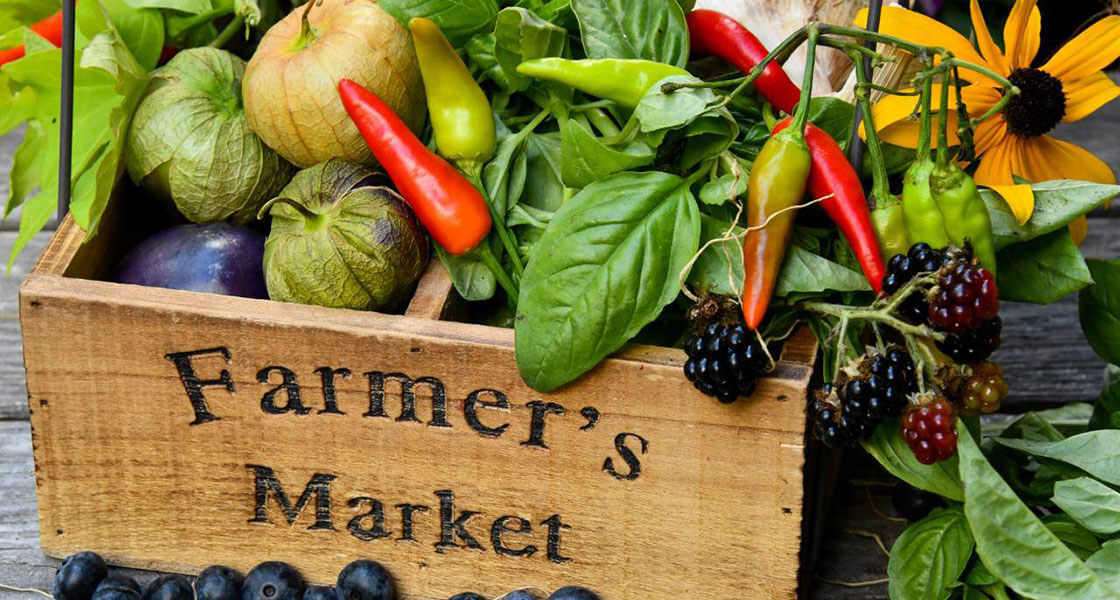 The Meyers Mountain Market, a CA Certified Farmers Market, is open for its third season, Wednesdays from 3pm – 7:30 pm at Tahoe Paradise Park!
Join us every Wednesday June 7th 2023 through September 13th, 2023 for farm-to-table fresh produce, live music, food, artisan-handmade crafts, and a grand ole' time!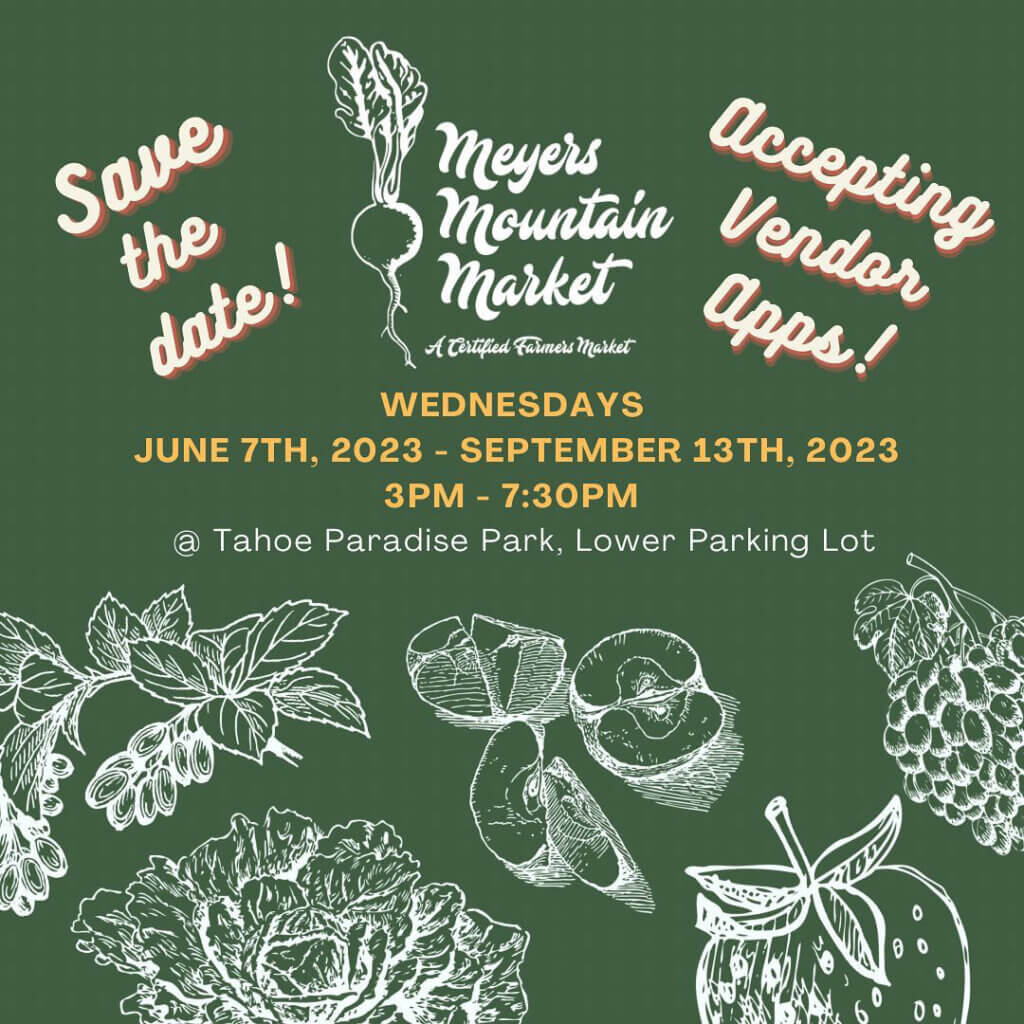 The primary goal of our market is to promote a sense of community and a healthy way of life for Meyers residents, visitors and South Lake Tahoe locals alike. We are dedicated to bringing farmers right to your table, so we stay open rain or shine.
Our vendors offer fresh and locally grown fruits, vegetables, meat, eggs & honey. Fresh-baked goods, flowers, arts & crafts are also available for purchase. Don't forget to grab dinner from one of our food trucks and eat under the pine trees, on the sandy shore of Lake Baron, or on the beautiful banks of the Upper Truckee River!
Established as a non-profit organization, the Meyers Mountain Market is a CA Certified Farmers Market (CFM). We encourage our market patrons to bike, walk, or caravan to the Meyers Mountain Market when possible to keep that Tahoe air feeling fresh!
Live music lineup:
Wednesday, June 7th, Ash Relics featuring Chris Seal
Wednesday, June 14th, Living Room Allstars
Wednesday, June 21st, Ash Relics featuring Chris Seal
Wednesday, June 28th, Corey Krawitz
Wednesday, July 5th, Ash Relics featuring Chris Seal
Wednesday, July 12th, Aaron Gorton
Wednesday, July 19th, Ash Relics featuring Chris Seal
Wednesday, July 26th, Andy
Wednesday, August 2nd, Ash Relics featuring Chris Seal (3pm – 5pm) & Liz Brascoe Interactive Drum Circle (5pm-7pm)
Wednesday, August 9th, Tahoe Family Band
Wednesday, August 16th, Ash Relics featuring Chris Seal
Wednesday, August 23rd, Aaron Gorton\
Wednesday, August 30th, Ash Relics featuring Chris Seal
Wednesday, September 6th, Tahoe Family Band
Wednesday, September 13th, Ash Relics featuring Chris Seal