Live Music at McP's Taphouse Tahoe
December 14
8:00 pm - 11:00 pm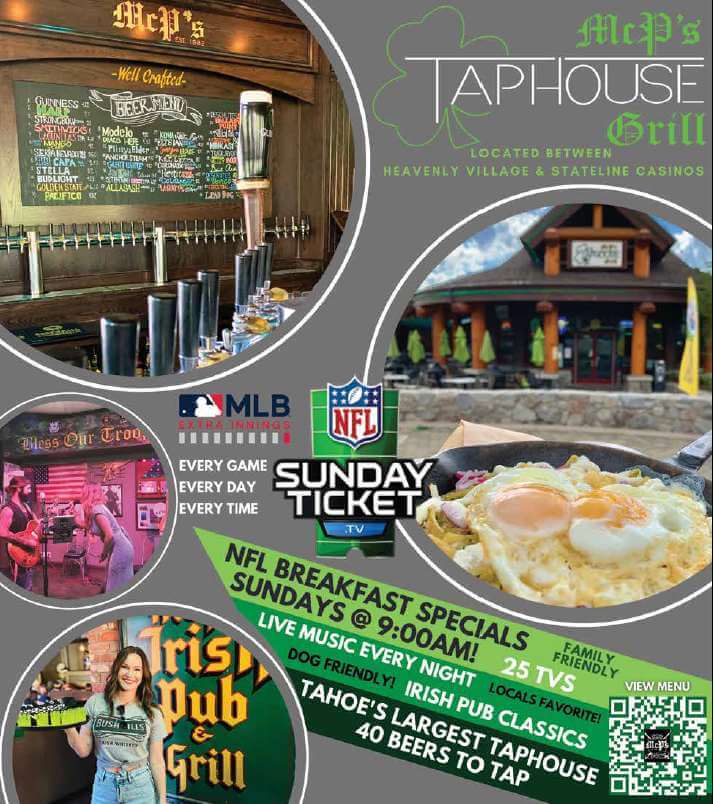 McP's Taphouse Tahoe has live entertainment nightly featuring the most popular local talent. Open daily from 11:00 a.m. to 11:00 pm. Parking is available underground at the Chateau.
Did you know we have 40 beers on tap? Each beer is numbered and if that beer's number falls on the current date and a weekday, it is the "beer of the day"!
20 big TVs and live music daily. The outside seating area is dog-friendly and everything is family-friendly until 11 p.m.
You can count on us at McPs Taphouse. Like clockwork, we kick off live music every single night at 8pm on our main stage in the grand dining room. From acoustic solos, to full rockin' bands, and even thumpin' DJs. You name it… we'll have the music playing every night!
Check out their Facebook page for more info