Kenny Chesney Lake Tahoe Outdoor Arena at Harveys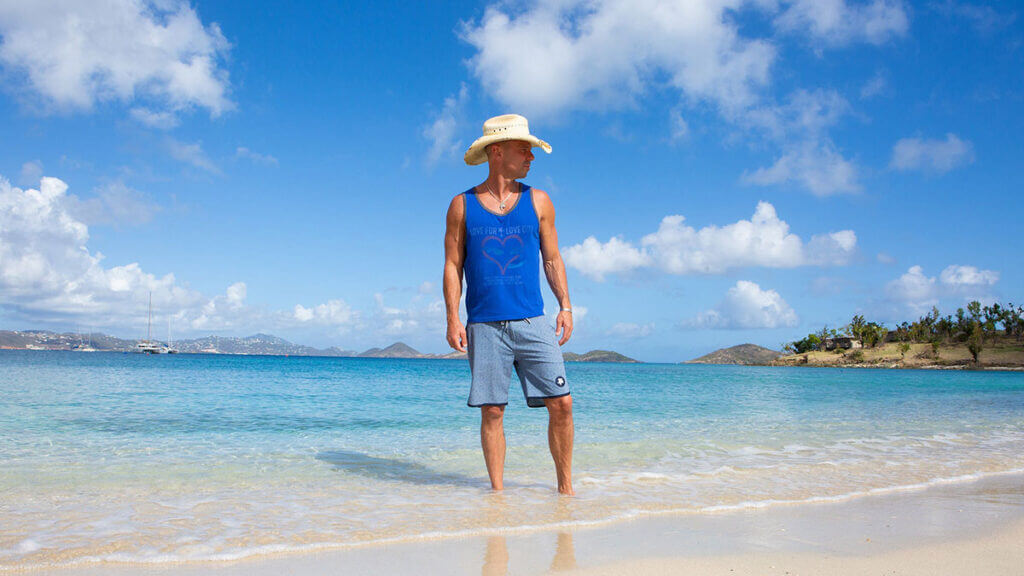 Tues. July 12 & Weds. July 13, 2022. Kenny Chesney is back with his Here and Now Tour at the 2022 Lake Tahoe Summer Concert Series at Harveys Outdoor Arena. Ticketmaster.com
After all of the scheduling, rescheduling, routing, debating, waiting and wanting to make sure No Shoes Nation could come together in the spirit that defines them, Kenny has been merging all the layers of his Here And Now 2022 Tour together in an industrial complex outside of Nashville for the last week. With his usual eye to technological advancements a given, what's really inspiring the eight-time Entertainer of the Year is the power of this year's band.
"It's leaner but more muscular," he says. "There's a real sense of power when they play, engagement in the way they listen to each other – and really push how we deliver these songs. It's crazy. It's always been a rocking band. But this year, this group of people, the chemistry and energy they have together, I was shocked to see how much more these songs could be; every day, it's another surprise, and it's awesome."
With some classics coming off the setlist, Kenny's worked up several songs to possibly rotate in. Having not been on the road since releasing Here And Now in early 2020, the East Tennessee songwriter/superstar is looking forward to playing some of those songs and introducing them to No Shoes Nation.
"We've worked up a pretty cool version of 'Knowing You'," he offers. "As much as this show is built on high energy, rock hard, have fun vibes, there's a feeling to 'Knowing You' that's going to make every football stadium in America feel like that place you go with your most special memories, wherever that is.
"It means 'You And Tequila' and 'Wild Child' may not be in the stadiums this year. But I think No Shoes Nation is going to respond to this the same way they did 'Anything But Mine.'"
Weighing in at 26 songs, with several options waiting in the wings, the man the Wall Street Journal called "The King of the Road" has created the perfect playlist for making the most of a summer night. Hits from the last several years, a few classics, and a couple of new ones, with every single song about lifting the fans up, empowering them to love life and celebrate their lives right where they are in the moment.
"I don't think I've ever thought about what these songs taken as a whole are made of," Kenny explains. "But playing to them with this new band, I realized: the songs I've always gravitated to are the ones about living life the way you want to, loving the experiences you have and the people you meet along the way. Maybe you can't set out with that as a mission statement, but if you're making music true to your own soul and life, I now realize you truly can show people who you are in the music.
"Maybe that's why No Shoes Nation is unlike any other group of fans I've ever encountered. They share that same compass, too. So, when they hear these songs, they recognize a real truth in them, too.
Lake Tahoe Outdoor Arena at Harveys is an all-ages venue. Everyone is required to have a ticket for both reserved and general admission shows, and we discourage infants from attending.
special events. The following items are prohibited: purses backpacks, oversized bags, coolers, poles, umbrellas, sticks, drones, laser pointers, weapons of any kind (including Concealed Carry Weapon) or projectiles, unauthorized cameras with removable lenses, monopods, tripods, selfie sticks, metal framed bleacher chairs, beach chairs, metal containers and beverage containers larger than 17oz. Clear bag policy.
Click here to find more Lake Tahoe Concerts