Heavenly Holidays New Year's Eve Celebration
December 31, 2021
2:00 pm - 9:30 pm
Heavenly Holidays New Year's Eve Celebration, Friday, December 31, 2021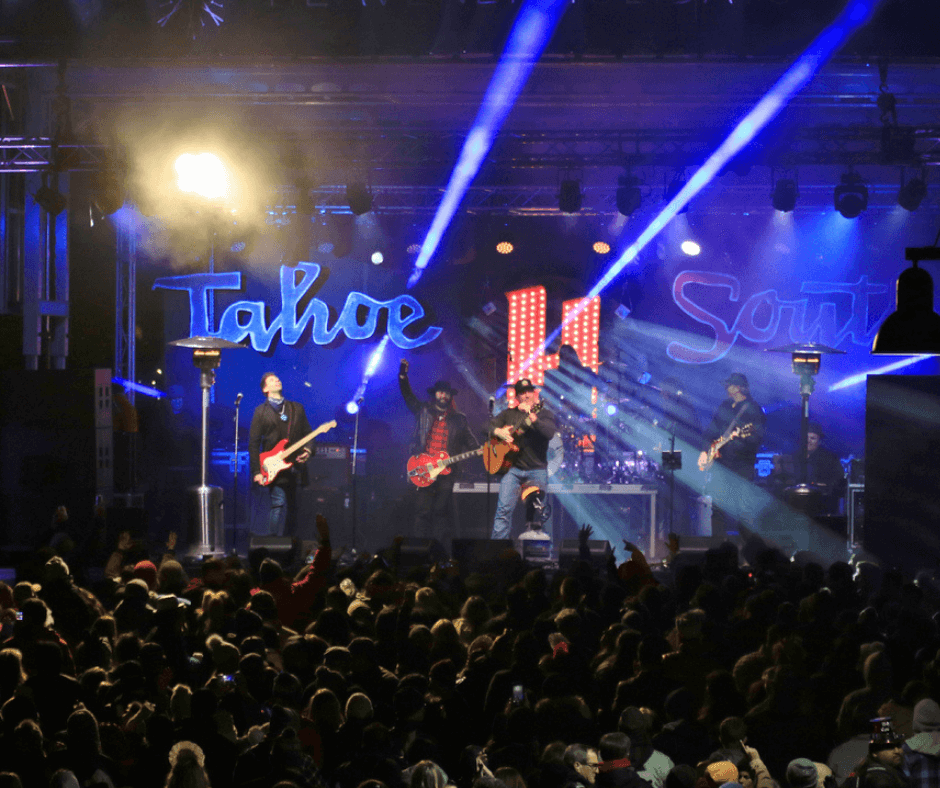 Heavenly Holidays reach their zenith on New Year's Eve when fire, lights, and music fill the air. 2:00 pm – 9:30 pm.
Ring in 2022 at Heavenly Holidays in the Village with a massive rock concert showcasing award-winning touring artists, guitarists, and songwriters from all ends of the music industry. Unfortunately, Gin Blossoms came down with COVID and had to cancel. Instead, a band of special guests who have played stadiums all over the world with staples like Lynard Skynard, Tim McGraw, REO Speedwagon, The Alan Parsons Project, and more will take the stage.
And at 9:00 p.m. on New Year's Eve, in time for the midnight Ball Drop in New York City's Time Square, Heavenly's Gondola Ball Drop will cross above the crowd, and a fabulous fireworks show will light up the night. The party continues into the night at one of the many casino nightclubs.
'Tis the Season
Enjoy South Lake Tahoe as your home away from home for the holidays. While snow-capped mountains, sparkling Christmas lights, and world-class skiing are staples of the regular South Lake Tahoe scene, believe it or not, things get even more wild and festive during the holidays. Discover your new holiday tradition this season at Heavenly Holidays. Experience the best winter has to offer with music, food and holiday activities! Give the gift of something they'll never forget.
Schedule of Heavenly Holiday Events
Looking for a place to stay? Lake Tahoe offers hotels, motels and casino resorts.
Discover more Heavenly Holidays Events in South Lake Tahoe and learn more about this year's events on the Lake Tahoe events page.
Check out New Year's Eve Tahoe Style on Instagram