Gatsby Tea and Vintage Fashion Show Valhalla Tahoe
August 13
2:00 pm - 4:00 pm
The Gatsby Tea and Vintage Fashion Show returns to Valhalla in 2023 in partnership with Great Basin Institute who will host the Gatsby Festival at the Pope and Baldwin estates August 12 & 13, 2023.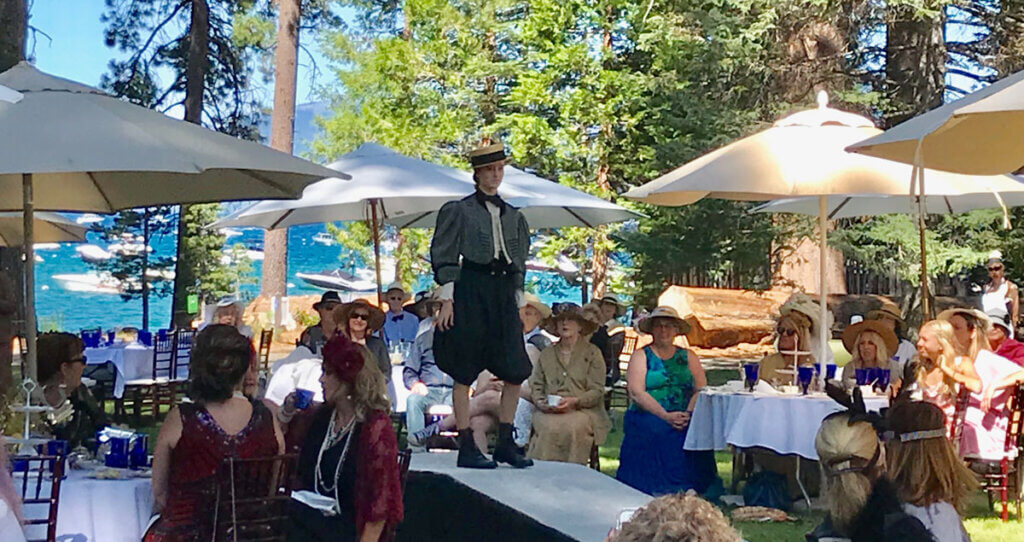 Join us on the Valhalla Grand Lawn Sunday, August 13, 2023 at 2:00pm for tea sandwiches, sweet treats, tea and a glass of champagne to toast the end of prohibition!
The Jazz Messengers will play from 1-2pm on our outdoor stage as guests are seated for the tea and again from 3-4pm after tea is served while the the vintage fashion show takes place.
Proceeds from this fundraiser for the Tallac Historic Site will be split evenly between Valhalla Tahoe and the Great Basin Institute to be used on each estate.
All seats are actual location shown on map. If you buy all the seats at a table (8 at a round table and 10 at a rectangle), you will receive a $50 discount on the table which will be automatically applied when you have all the seats at a given table in your basket. Assigned seats and tables are available on a first come, first served basis only.
More Lake Tahoe Events